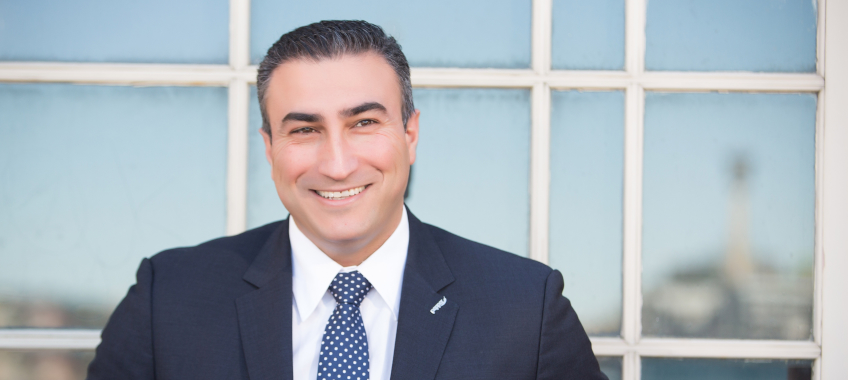 The non-bank lender has revealed that it will expand its product and channel reach once it lists later this month.
On Friday (7 May), Pepper Money Ltd (Pepper Money) announced that it had lodged its prospectus for an initial public offering (IPO) with the Australian Securities and Investments Commission (ASIC).
It is offering new shares at an offer price of $2.89 per share to raise $500.1 million.
It has also applied to be admitted on the official list of the Australian Securities Exchange (ASX). The lender has been a listed entity previously, but was bought by KKR in 2017.
The company, together with Pepper Group management, will retain a 60 per cent share in the company post listing.
Speaking to The Adviser about the move to list, Pepper Money CEO Mario Rehayem said that while the IPO process had taken some time to organise, the lender already had "quite a number of new products in the pipeline ready to roll out to the broker market and to the asset introducer division once listed".
He said: "We're really looking forward to expanding the level of products that we had for mortgages, for auto finance, for both our Australian and New Zealand groups ... more products that are going to be designed around serving that underserved segments of the market."
According to Mr Rehayem, most of the product innovation has "come from broker focus groups, and introducer focus groups".
He elaborated: "They've been advising us of the constant friction points that they have in dealing with either banks or other lenders ... [Things like] turnaround times, consistently changing goalposts, or credit appetite without advising.
"We've been very consistent, not only with our market-leading turnaround times for the last four years, but we're very transparent around our credit appetite, where we play and where we don't. And that is something that brokers and introducers really respect because it doesn't leave them red faced in front of their customers when recommending a product they know where we stand at all points."
He concluded: "So, for us, the IPO and listing just means more continuity, sustainability and really growing organically on leveraging off our amazing brokers and introducers.
"I want to take time to thank all of our brokers, aggregator groups and introduces for continually [supporting] Pepper to be the leading non-bank lender in the country.
"Milestones like these cannot be achieved without their support, and we are very thankful, appreciative and extremely humbled with the level of support we received."
Listing details
Pepper is expected to have a market capitalisation of approximately $1.3 billion on listing, which is due on 25 May (when it will initially start trading on a conditional and deferred settlement basis).
It will commence trading on the ASX on a normal settlement basis on 27 May.
Pepper Money chairman Michael Culhane said: "The board and I are delighted that investors will have the opportunity to become fellow shareholders in Pepper Money.
"Since writing its first loan in 2001, Pepper Money has originated over $32.3 billion of loans in Australia and New Zealand.
"Pepper Money has invested strongly to build a scaled platform that benefits from a rich history of loans written or managed over the past 20+ years. Data-driven insights are central to what sets Pepper Money apart from our peers and has enabled us to assist more than 220,000 customers. 
"Our purpose is to help people succeed – we focus on underserved customer segments, via our multi-channel distribution platform and cascading credit model."
Funds raised by the IPO will provide financial flexibility to pursue further growth opportunities and strengthen Pepper Money's balance sheet by enabling the partial repayment of an existing bridge facility and shareholder loan, according to the lender.
Mr Rehayem commented: "Pepper Money was founded in 2000 to provide innovative home loan solutions to customers that were underserved by traditional lenders. Since then, we have broadened our product set into asset financing, commercial real estate lending and personal loans as well as expanding our geographical footprint into New Zealand.
"We have consistently invested into our people, distribution partners, customer solutions and technology platforms. Further, we have leveraged market research, customer insights and, through our experience and expertise, have been at the forefront of product innovation.
"We have a solid performance track record and are eager to prosecute the significant opportunity we have to continue to grow the business."
KKR also recently listed another non-bank lender it previously co-owned, Latitude Financial.
KKR and its partners Värde Partners and Deutsche Bank (via their holding company KVDS) has retained 66.4 per cent of Latitude, with their shares subject to escrow.
[Related: Non-bank lender lists on the ASX]