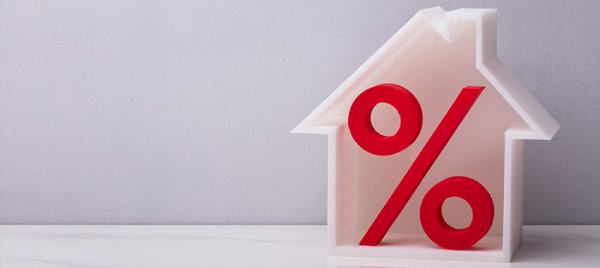 The non-major bank has reduced variable rates by up to 20 basis points, but increased its five-year fixed rate.
Citi has announced that it has reduced its variable rates across a range of products.
Effective as of Wednesday (5 May), Citi has reduced its headline variable rate by 0.15 per cent, to deliver a standalone basic variable rate of 2.44 per cent per annum (comparison rate 2.49 per cent) for an owner-occupier, principal and interest (P&I) loan.
Its basic variable for an investor P&I loan has decreased by 10 basis points (bps) to 2.69 per cent (2.74 per cent comparison), and its interest-only (IO) investor rate has dropped by the same amount to 2.89 per cent (2.94 per cent comparison).
Standard rates and offset variable rates for owner-occupiers paying P&I have dropped by 15 bps to 2.54 per cent, with investor P&I and investor IO loans dropping by 20 bps for both standard and offset variables.
Speaking of the changes, Matt Wood, head of mortgage distribution at Citi Australia, told The Adviser that the new variable rates were "highly competitive in the market".
"It sits alongside our cashback offer for refinance and new purchases, whereby qualifying customers can receive $4,000 on new loans where the amount is $750,000 or more and $3,000 cashback where the amount is less than $750,000," he said.
While variable rates have dropped, Citi has, however, increased its five-year fixed rate.
The rate for owner-occupiers fixing their loan for five years on a P&I basis has increased by 30 bps to 2.59 per cent (4.22 per cent comparison), while investors taking out a new five-year fixed rate loan on a P&I basis will also pay 30 bps more, starting at 2.89 per cent (4.34 per cent) per annum.
It's the latest lender to increase its longer-term fixed rates amid the current, record-low interest rate environment.
The move comes as Citi looks to find a buyer for its banking business in Australia.
Earlier this year, it was announced that Citi had started looking for a buyer for its consumer banking business in Australia and 12 other markets.
It has now commenced a sale process of its Australian consumer business, which includes mortgages, credit cards, retail banking and wealth management for high-net-worth individuals.
The sale comes following a "strategic review" which sought to focus investment and resources to the businesses "that can drive stronger growth, deliver scale and improve returns over the long run".
Under Citi's new strategy, new consumer banking strategy for Asia and Europe, Middle East and Africa will focus on four wealth centres in Singapore, Hong Kong, London and UAE.
It said it would continue to serve existing clients "with a full suite of products" from these four hubs.
[Related: Citi to exit Australian consumer business]