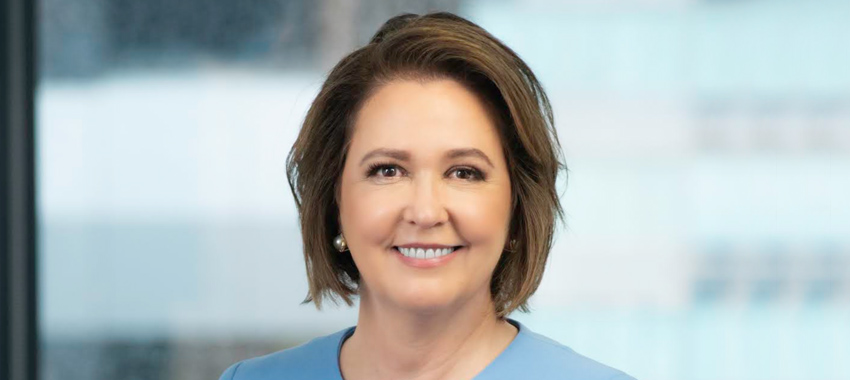 WOMEN IN FINANCE MONTH: Mortgage Choice CEO Susan Mitchell outlines why mortgage broking is an attractive career choice for women and how the brokerage is nurturing female talent.
Speaking to The Adviser's In Focus podcast during The Adviser's Women in Finance month, the Mortgage Choice CEO outlined that she thought it is "important to encourage women to join mortgage broking", particularly with 2019 industry figures showing that the proportion of female brokers is dropping.
You're out of free articles for this month
She said: "It's great for our brokers to actually reflect the diversity of people actually out in the population, and you need women to do that.
"Women traditionally are quite strong at helping people. [And broking is] a relationship driven business; it's about educating the consumer. Actually, all of those characteristics would go to make a very, very good broker and a great business owner...
"It's a fantastic career for [women]. It's flexible. That doesn't mean part-time, or that it's not hard work, but it is flexible."
Providing a platform to showcase success
As a female executive in the broking industry, Ms Mitchell recalled that when she started working in the finance industry, there were few female role models.
While that has changed now, with more females entering the broking industry and running their own brokerages and franchises, Ms Mitchell observed that there is still a lower percentage of female business owners and loan writers.
Looking specifically at Mortgage Choice, Ms Mitchell noted that the largest proportion of women work in the administrative departments.
"In the support area, we've got about 78 per cent that are female," she told The Adviser.
"When I get up to the loan writers, 47 per cent are female, and then, when I get up to the business owners, it's only 30 per cent who are female.
"There's a huge pool of talent there. If we can just harness that, we can encourage those admins to become loan writers, and loan writers to become business owners."
Mortgage Choice has therefore been looking to encourage more women to enter the broking industry and become successful business owners through its own female talent nurturing program, Aspire.
Ms Mitchell underscored the importance of seeing other female role models succeed in their careers as a tool to encourage more women to enter the industry.
"They focused really on stories: women sharing their stories with other women," Ms Mitchell explained.
"We're there to encourage admin to maybe become loan writers and maybe loan writers to become business owners and feel confident that they can do it. When they hear other women that have actually done it, perhaps they will get the courage to [take] some of those steps themselves.
"It's really just about a culture and an environment where you feel comfortable and safe to share what you've been through and help other people," she said.
"When you see somebody else who's actually done it, you go: 'I can do that.' But if you don't actually see those role models, sometimes you'll just get so busy with all of your responsibilities that you won't stop to think about that."
Ms Mitchell added that the Aspire program therefore sought to champion female leaders and help reduce "imposter syndrome".
"Women just gather strength from other women, and putting them together in a group and letting them have that community and get that strength from other women is just very strong...
"They just need a little more help to stand up and grab those opportunities," she said.
'Kicking and working and coming back every day, no matter what happens'
The CEO of Mortgage Choice added: "If I go back decades, when I started working (and I've always been in finance, [albeit] different parts of the finance industry), there weren't very many women role models. I'd never really had a mentor, whether it was a female or a male.
"So, I think it's amazing for women today to now be able to see some of those role models."
When asked what it was like to be one of the few female CEOs running a major brokerage, Ms Mitchell told In Focus: "I'll be honest with you, I don't really think about it.
"I just do the very, very best I can to grow a business and to care about the people that work there and educate them and take care of them and progress them and get them to grow. 
"I find that, when you take the time and the effort to help your staff and your brokers grow, they reward you by just going further than you could possibly imagine or they could even imagine, and you just reap the reward.
"You're just there to encourage and lead.. [So], I'm in there kicking and working and coming back every day, no matter what happens, to have another go," Ms Mitchell said.
You can listen to the full podcast episode of In Focus, partnered by Mortgage Choice, below.
The month of November marks The Adviser's Women in Finance month, as we profile some of the leading women in this industry. As well as the Women in Finance themed magazine, we'll also be having female-centric podcasts and running profiles and content in the daily bulletin, too.
Make sure you're subscribed to The Adviser's bulletin to ensure you never miss a beat and never miss a podcast episode by subscribing to us now on your preferred podcast provider!
[Related: Q&A: Sue Hayter, broker and mentor, Quality Financial Group]