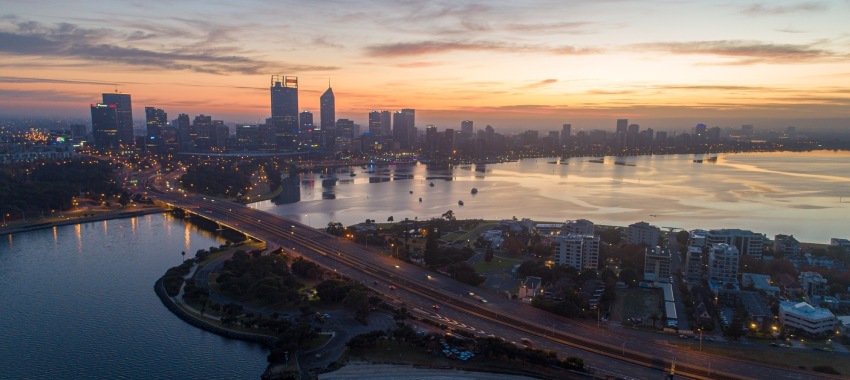 Perth's property prices are expected to rise and creep closer to the capital city average in 2022, after being historically undervalued in comparison.
Daniel McQuillan, managing director of Nu Wealth, has predicted that "Perth house prices are set for a major national rebalancing", similar to what happened in the market 20 years ago.
Mr McQuillan said Western Australia's strong economy would be the key factor that will help the rebalancing take effect over the next 12 months after experiencing a slightly slower growth than other states the past year.
"The latest national figures produced by the Real Estate Institute of Australia reveal that the median house price in Perth at $520,000 was the lowest median capital city house price across Australia and 45.9 per cent lower than the national average," he stated.
The managing director also highlighted Western Australia's robust economy with an unemployment rate of just 3.8 per cent, the lowest in the country.
"The state economy is expected to grow by 3.5 per cent in 2021-2022 which will be the fastest in eight years, delivering a budget surplus of $2.24 billion," said Mr McQuillan.
"An additional 51,500 jobs are expected to be created this financial year in WA with unemployment expected to remain very low over the next four years fueling the demand for workers and housing."
Crunching the numbers, Mr McQuillan looked at the eight capital cities' latest weighted average median house price of $961,642.
He predicted that Perth's median home price should not be far behind the weighted national average based on Western Australia's strong economy, implying that the city has the potential to increase its median house price by $400,000.
Perth's median house price was almost on par with Melbourne's in December 2013. The price deviation now sits almost $500,000 apart.
"Nu Wealth believes that the current national imbalance in Perth house prices is unsustainable and during 2022, the median house price in Perth will start to gain traction as investors appreciate the city is undervalued. This upward climb in Perth house prices should last several years," Mr McQuillan opined.
Looking back, he mentioned, "a similar trend occurred back 20 years ago in 2002 when the median price of a Perth home climbed from $190,000 to $465,000 in 2007".
He anticipates an uptick in Perth market activity once borders open on 5 February as people who are likely to buy relocate to the state.
For those looking to seize the opportunity in Perth, Mr McQuillan suggested looking at undervalued suburbs with high capital growth, such as areas close to the CBD, the beach, and the river.
[Related: Pandemic shakes up house price trends]