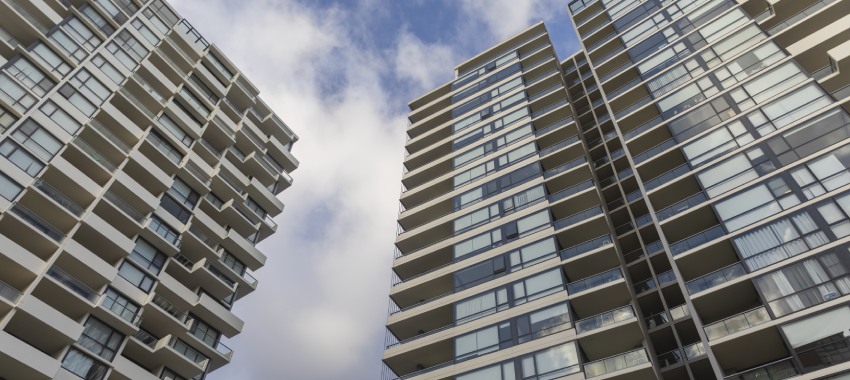 The total number of dwellings approved for building rose by 3.6 per cent in November, following a 13.6 per cent fall in October, according to new ABS data.
Figures from the Australian Bureau of Statistics (ABS) have shown total dwelling construction approvals increased as a result of a 9.7 per cent rise in private sector dwellings excluding houses (units, apartments, town house and the like), to 5,315 in total.
Around 16,448 dwellings in total were approved in November, compared to 15,884 the month prior.
Demand for new houses levelled off, with approvals slightly increasing by 1.4 per cent in November to a total of 10,892 approvals, following a 3.5 per cent rise in October.
However, the numbers were lower year-on-year. Total dwelling approvals had seen a 7.7 per cent decrease from November 2020, with houses 8.1 per cent lower and dwellings excluding houses down by 5.5 per cent.
Daniel Rossi, ABS director of construction statistics, noted the drop-off in growth has come after the end of HomeBuilder, but demand is still higher than pre-COVID levels.
"The [data] series has been at historically elevated levels over the past year, largely driven by Government stimulus and record low interest rates," Mr Rossi said.
"While private house approvals are no longer at record highs, the November result remains 25.8 per cent higher than the pre-pandemic level in November 2019, indicating on-going strength in the detached housing market."
Across Australia during November, the number of dwellings approved rose in Tasmania (surging by 40.8 per cent to 300), Queensland (up by 20 per cent to 3,581), South Australia (up 14.5 per cent to 1,153) and Victoria (up 8.9 per cent to 5,851).
On the other hand, NSW copped an 18.4 per cent fall in approvals down to 3,526, while Western Australia had a 1.1 per cent drop, to a total of 1,574.
Houses continued to be in demand in Queensland, where there was a 7.4 per cent increase in approvals to 2,198 in total, as well as South Australia (up 6.4 per cent to a total of 926) and NSW (up by 5.4 per cent to 2,518).
In contrast, falls for house approvals were recorded in Western Australia (down 12.1 per cent to 1,286) and Victoria (which decreased by 0.8 per cent to 3,588).
Overall, the value of total building approved rose by 14.8 per cent in November to $11.6 billion worth, primarily driven by a rise in the value of non-residential building (up 28.3 per cent to $4.7 billion worth), coming off from a 20 per cent fall in October.
The value of total residential building rose by 7.1 per cent to $6.9 billion, comprised of an 8.5 per cent increase in the value of new building, up to $5.9 billion, and a 0.8 per cent fall in alterations and additions, to $973.2 million.
[Related: Hot Property: The biggest property headlines from the week 3-7 January]