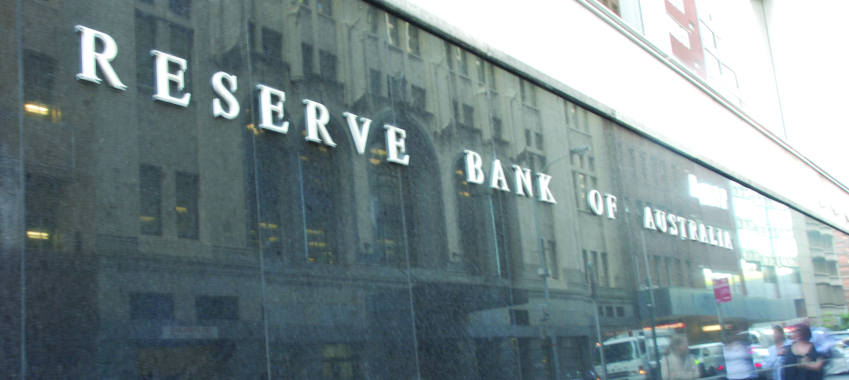 The Reserve Bank has declared its last cash rate decision for 2021, as analysts continue to speculate on when a rise could be on the cards.
The Reserve Bank of Australia (RBA) has decided to maintain the cash rate at its record-low level of 0.1 per cent, in line with its prior expectations that it would not raise rates until it is satisfied with inflation and wage growth.
The Reserve Bank board has also retained the bond-buying program, to continue at the rate of $4 billion a week until at least mid-February, when the RBA will hold a total of $350 billion in bonds.
The program will be reconsidered by the board at its February meeting, where it will weigh up how other central banks have acted, how the Australian bond market is functioning and the expected progress towards the bank's targets for full employment and inflation.
In his monetary policy statement on Tuesday (7 December), RBA governor Philip Lowe reaffirmed that the central bank will not move to raise the cash rate until inflation is "sustainably" within the target range.
Although inflation stepped inside the RBA's target range of 2 to 3 per cent during September, the central bank expects it will not reach 2.5 per cent until the end of 2023.
"While inflation has picked up, it remains low in underlying terms. Inflation pressures are also less than they are in many other countries, not least because of the only modest wages growth in Australia," Dr Lowe stated.
"The board will not increase the cash rate until actual inflation is sustainably within the 2 to 3 per cent target range. This will require the labour market to be tight enough to generate wages growth that is materially higher than it is currently.
"This is likely to take some time and the board is prepared to be patient."
Dr Lowe has previously dismissed speculation of a 2022 rate rise, stating it would require very substantial wages growth, to reach a level "probably above 3 per cent". As a result, he forecast the prerequisites for a cash rate increase may not be met until the RBA's prior forecast of 2024.
As outlined in his monetary policy statement, the RBA has forecast a gradual pick-up in wages growth, although Dr Lowe said there is "uncertainty about the behaviour of wages as the unemployment rate declines to historically low levels".
He also gave a nod to the surge in house prices over the past year, as well as the eased rate of increase in recent months.
"Housing credit increased by 6.7 per cent over the past year, but, more recently, the value of housing loan commitments has declined from high levels," the governor's statement said.
"With interest rates at historically low levels, it is important that lending standards are maintained and that borrowers have adequate buffers."
The rate decision came with little surprise for industry observers, as the last December rate change occurred in 2012.
The last rate movement took place in November last year, when the RBA slashed it from 0.25 per cent and began broad quantitative easing.
But the emergence of the new omicron variant of the COVID-19 virus has raised some concerns for the year ahead.
John Kolenda, managing director at Finsure stated the domestic and global economies could face another roller-coaster of a year, while consumers need to prepare for rate rises.
"Once we get more certainty on the new COVID variant and it hopefully turns out to be positive news we should get back on track for a strong economic recovery," Mr Kolenda said.
"For mortgage holders and those looking to get into the property market, fixed rates are on the way up and if the economy rebounds quickly we will likely see rates rise in the second half of next year either via RBA intervention or banks moving rates due to pricing pressure."
But he believes the RBA is unlikely to significantly increase the cash rate in the short term.
"Even a small increase in rates will have an impact on consumers, not only on their borrowing capacity but also on repayments," he said.
Loan Market managing director Andrea McNaughton commented the RBA would want to see if APRA's lending curbs will have an impact on the market before switching the cash rate.
"The increase in the serviceability buffer for the banks was only introduced in November, so it's still early days in determining what change that will actually deliver," she said.
"The rate of price growth is slowing, but there's still healthy levels of demand from buyers."
She added the Reserve Bank would also want to sit back during the Christmas surge in retail consumption and domestic travel.
"December and January are typically high-spending months for consumers," Ms McNaughton said.
"The RBA has gone almost a decade without adjusting the cash rate at its December meeting, knowing the economy receives an injection of spending at this time of year."
Meanwhile, Susan Mitchell, chief executive of Mortgage Choice and Smartline reported borrowers have reacted to changes in home loan interest rates, particularly fixed rates.
"Mortgage Choice home loan approval data shows that in the month of November, 37 per cent of borrowers chose to fix part or all of their mortgage, compared with 41 per cent in October and 43 per cent the month prior," Ms Mitchell said.
Paul Ryan, realestate.com.au economist explained fixed rates have risen alongside expectations for the cash rate and as the RBA's term funding facility that provides cheap funding has wound up.
"So fixed rates, particularly for longer than three years, have been increasing and are likely to continue to do so," he said.
"But competition for variable rate loans continues to be strong, particularly for owner-occupiers, and these rates are continuing to fall."
[Related: RBA governor to chair Macquarie]