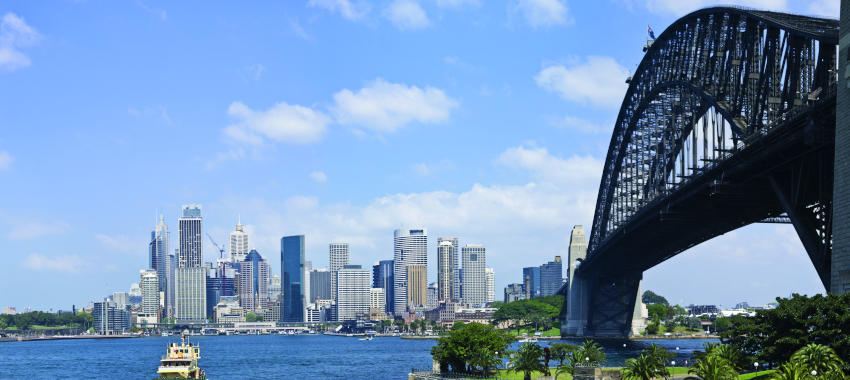 Sydney's mayor has urged the federal government to resurrect JobKeeper, as the city has launched a new relief package for businesses and residents in the fifth week of lockdown.
The city council has pledged to provide $5 million in grants and donations, and an additional $7.8 million in estimated forgone revenue each month through fee waivers, rent reduction, quick response grants and food security.
The bundle builds on a previous $72.5 million package launched in April, for small businesses, artists and others in the creative and community sectors, as well as a $20-million CBD revitalisation fund established with the NSW government in October.
Under the new program, $4 million has been dedicated to grants for businesses and creatives to collaborate on initiatives post-lockdown, including funding for resources.
Close to $9 million ($8.9 million) has been assigned to existing City of Sydney grant programs to support the economy, culture and community.
An additional $250,000 has been allocated to new COVID-19 emergency quick response grants to support small-scale initiatives, aiming to build the capacity of communities to respond to the impacts of the pandemic.
Further, the city has also extended its outdoor dining program, waiving all al fresco dining permit fees until 30 June 2022.
Other existing fee waivers for footway dining, venue hire, banners, parking services, childcare and health and compliance activities will also be continued, alongside work with tenants in city-owned properties and rebates for the lockdown period, at an estimated total value of $7.8 million a month.
The initiative adds to a recent joint multibillion-dollar support package from the state and federal government to provide financial relief for businesses across Sydney.
Lord mayor Clover Moore commented the lockdowns had taken a devastating social, health and economic toll and would require a concerted effort from all levels of government to fuel the recovery. She has called for the return of JobKeeper, declaring the local economy cannot shut down without the proper support.
"The need for such drastic action highlights just how serious the situation is. It also highlights just how seriously we have been let down by the federal government," the lord mayor said.
"We need an urgent rollout of vaccines, greater health and safety in quarantine for incoming travellers, and more support for businesses and people – including the urgent reinstatement of JobKeeper.
"It is the federal government's role to look after people. It is the state government's role to look after businesses. It is the city's role to reinvigorate the CBD and attract workers, visitors and tourists back to support our businesses when the time comes – but we must survive before we can look to recovery."
She also noted the city has plans to revitalise through more outdoor dining, live music, events and performances, once the health crisis has passed.
"The pandemic has had a severe impact on our community and economy. We are providing support through the crisis and ensuring we're ready to help breathe life back into the city when lockdowns are lifted," she said.
"Funding the provision of food and masks and offering rapid response grants to community organisations and initiative will help us support our most vulnerable."
The program has included donations of $300,000 each for OzHarvest and Foodbank and $100,000 for SecondBite.
A further $50,000 has been dedicated to masks for vulnerable communities and efforts to connect people with mental health and social connection support services.
"We will continue to work closely with the NSW government to help businesses reopen, attract patrons and operate in a COVID-safe way when the lockdown lifts," Ms Moore said.
Businesses have been told to contact the City of Sydney for one-on-one advice and to discuss their options.
Meanwhile, Melbourne exited its fifth lockdown on Tuesday night (27 July).