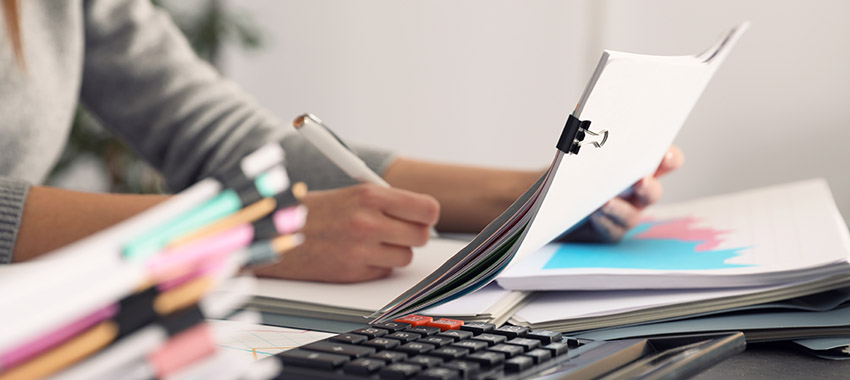 The state and federal governments have offered support packages to businesses across NSW and Victoria, as Sydney has extended its ongoing lockdown.
On Wednesday (28 July), the federal government flagged that it had teamed up with both state governments across Victoria and NSW to extend new support packages to businesses.
NSW
The NSW and federal governments have expanded the maximum payments available to businesses through the JobSaver program, after the state extended its lockdown by another four weeks, until 28 August.
JobSaver payments will now be available to employing businesses with an annual turnover of between $75,000 and $250 million, up from the previous $50-million limit, which have experienced a revenue decline of 30 per cent or more.
The maximum weekly payment has also been raised, with businesses that maintain their employee headcount now able to receive between $1,500 and $100,000 per week, up from the previous $10,000 maximum. Payments will be based on 40 per cent of their weekly NSW payroll.
The expanded payment will now cover around 400,000 businesses, employing 3.3 million workers in NSW – adding up to 1,900 businesses with 300,000 employees more than before, according to the federal government.
The JobSaver program opened on Monday, with more than 14,000 applications being made to date and around $28 million being approved for payment.
Payments are expected to hit bank accounts from 31 July. The government has told businesses that the new arrangements will be backdated, so that applicants that receive their first payment based on previous settings will see top-ups.
NSW Premier Gladys Berejiklian said the additional support would help deliver businesses and individuals the financial assistance needed during the extended lockdown.
"We know these restrictions are tough but necessary to get the current situation under control, and that is why we are coming to the table to help businesses with more financial support," Ms Berejiklian stated.
"We don't want people to have to worry about how they are going to keep the lights on or reopen their businesses when restrictions ease, which is why we are investing billions to give people that peace of mind."
The latest round of assistance has built on the state government's current support measures, including $4.1 billion committed earlier this month.
Prime Minister Scott Morrison echoed Ms Berejiklian, hinting further support is coming.
"These businesses are the ones we all need still standing to drive the recovery on the other side.
"Our support has never been set-and-forget, and even before Service NSW had started to deliver the support on Monday that we announced earlier this month, my government had been looking at what else businesses would require to strongly emerge on the other side of this lockdown.
"Whether you're a worker who has lost their income or a business that's suffering, even more help is on the way."
Treasurer Josh Frydenberg noted the government's response has evolved with the situation.
"The expansion of the NSW COVID-19 Business Payment remains consistent with the approach we have taken throughout the pandemic in delivering temporary, targeted and proportionate economic support," Mr Frydenberg said.
NSW Treasurer Dominic Perrottet added that "keeping workers in jobs is critical".
"We appreciate how difficult it is for businesses right now, and we are also prioritising getting money out of the door and into pockets as fast as possible," Mr Perrottet said.
Businesses have been told they can expect to receive funds in their accounts within five to 10 business days from their approval date. Non-employing businesses, such as sole traders, remain eligible for a maximum payment of $1,000 per week.
The NSW state government also had extended the 2021 COVID-19 Business Grant to cover the first three weeks of lockdown, which has paid around $118 million to businesses. It received more than 56,000 applications.
Workers who have lost hours are also still eligible for the COVID-19 Disaster Payment, with more than 812,000 claims granted in NSW, totalling around $411 million in weekly payments.
Victoria
Meanwhile, in Victoria, the state and federal governments have teamed up for a joint bundle targeting small and medium businesses affected by Melbourne's recent lockdown.
The Victorian Business Support Package has committed an additional $400 million in support for businesses, with funding to be split between the Commonwealth and state government.
The package includes a new $85-million Small Business COVID Hardship Fund and a $156-million Business Continuity Fund, as well as support for commercial tenants and landlords.
The Business Continuity Fund will deliver $5,000 grants to around 30,000 businesses that remain impacted by capacity limits, under public health restrictions.
Twenty-four eligible sectors are covered by the fund, including gyms, cafes, restaurants, catering services and hairdressers.
Businesses located in the CBD of Melbourne will also be eligible to receive an additional $2,000, recognising reduced foot traffic due to restrictions on the number of staff allowed in office buildings.
All recipients must have received or have been eligible for the previous Business Cost Assistance Program.
Another facet of the support package is the Commercial Tenancy Relief Scheme and Landlord Hardship, which will be fully funded by the Victorian government.
The two schemes will deliver $80 million in support to landlords that provide rent relief to tenants.
Victoria will reinstate the Commercial Tenancies Relief Scheme to provide rent relief to SME tenants and their landlords. More details are set to be provided by the government.
Meanwhile, the $85-million Small Business COVID Hardship Fund will be established to support small businesses who have not been eligible for other existing business support funds.
Small businesses with a payroll of up to $10 million who have experienced a 70 per cent or greater reduction in revenue will be eligible for grants of up to $5,000.
The new package will also build on previous Victorian government support for licensed hospitality and alpine venues, with $70 million headed towards the Licensed Hospitality Venue Fund 2021 and $9.8 million for Alpine Business Support.
Grants up to $20,000 are available under the Licensed Hospitality Venue Fund 2021, to support operations impacted by current restrictions.
The grants supposedly recognise that larger venues depend on dine-in and have higher operating costs, so they will need more support than smaller operations.
These businesses are also eligible for an additional $2,000 if they are based in the CBD. But to receive the funding, venues must have received or have been eligible for the previous Business Cost Assistance Program.
The Alpine Business Support program on the other hand has received $9.8 million boost to deliver grants between $5,000 to $20,000.
The support will go to 430 Alpine businesses, in an effort to make up for restricted inter- and intrastate travel during the peak winter season.
The funding also includes an additional $5 million support to alpine resort operators and management boards.
The programs will be administered by the state government.
Mr Morrison said Victorian businesses had borne the brunt of the heavy cost of lockdowns.
"Last year, Victoria and our nation faced heavy blows from COVID, but with the right supports in place, our economy and businesses came back strongly and a million people returned to work," he said.
"We will continue to do what is necessary to support Victorian businesses as we face the evolving challenges of COVID-19."
Victoria Premier Daniel Andrews added the package is about protecting and growing jobs to support the state's economic recovery.
Andrew Irvine, NAB group executive for business and private bank, welcomed both of the new support packages.
"Small business across Australia has been incredibly resilient throughout this pandemic, but this is a vital life line for those businesses who have carried a heavy cost in keeping us all safe," Mr Irvine said.
He added the road out of the pandemic relies on "getting more people vaccinated".
[Related: Sydney mayor launches business support, calls for JobKeeper]