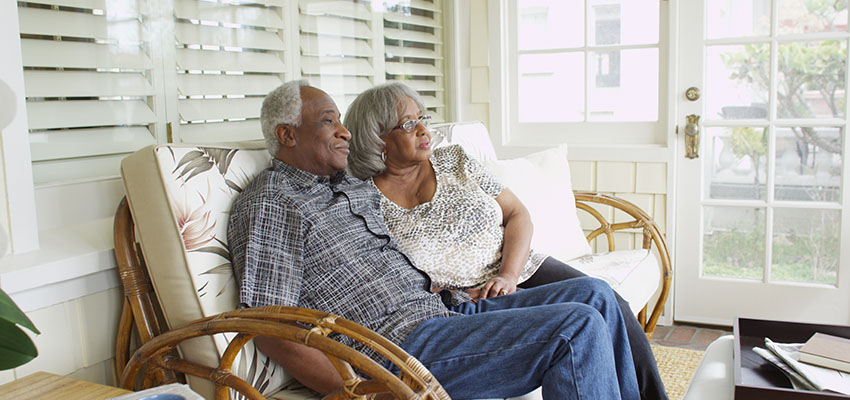 The rising cost of living and COVID-19 have sparked fresh concerns over financial elder abuse and financial literacy.
The Australian Banking Association is calling for the federal and state governments to work together to combat the ongoing problem of elder abuse, which typically involves adult children pressuring parents to give them money, loans or property.
ABA chief executive Anna Bligh said as many as 10 per cent of older Australians experience abuse, whether it be financial, legal, emotional, physical or neglect.
Raising the concerns on World Elder Abuse Awareness Day on Wednesday (15 June), Ms Bligh said it was a chance to reinforce with all governments the key actions required to tackle the issues and implement the 2017 Australian Law Reform Commission (ALRC) recommendations.
While some states have systems in place, Ms Bligh said there was still "no uniform approach" to reporting suspected financial abuse and the abuse is not investigated or acted upon.
"After five years of inaction, better protection of older Australians is well overdue," Ms Bligh said.
From the recommendations, Ms Bligh is urging governments to "agree to nationally consistent laws governing enduring powers of attorney (EPOA)", "establish a national register of power of attorney instruments" and "designate a body to receive and investigate reports on suspected cases of abuse in each state and territory jurisdiction".
She explained the lack of harmonisation between jurisdictions has created "significant barriers" to progress.
"The effect of it is confusion for older people and their attorneys, unnecessary complexity for banks and other entities required to act on the EPOA, and it creates a system that contributes to financial abuse," Ms Bligh said.
Older Western Australians conceal abuse
While Australian banks have put in place several initiatives to assist with the prevention of elder abuse, Bankwest's research found older Western Australians were concealing experiences of financial abuse out of fear of being found out by perpetrators.
The findings were part of Bankwest's Hidden Costs survey, which canvassed more than 1,000 Western Australian adults and found 76 per cent of those aged 65 and older believed they were susceptible to financial abuse, and 30 per cent said they were "most likely" to experience it.
Of those surveyed who had experienced financial abuse, older people were the least likely to have sought help, with almost half (48 per cent) of those aged 50-64, and 37 per cent of those 65 and over not willing to reach out for support.
The vast majority of those older than 50-years-old were fearful of the perpetrator of the abuse finding out and potential retaliation, reinforcing the sense of vulnerability.
Advocare WA CEO Louise Forster said the findings were a concern but confirmed what they hear anecdotally from older members of the community.
"These situations aren't always simple and, while the fear of retaliation is a concern, there can also be complicated emotions and life circumstances," Ms Forster said.
Pandemic exacerbated financial pressures
As the rising cost of living and impacts from the COVID-19 have hit Australians' pockets, a new report from the University of South Australia also found the pandemic had negatively affected the retirement status of older working Australians.
The report showed 31 per cent of older Australians (aged 55+ years) felt insecure about their financial futures exacerbated by the current pandemic.
The research, which was conducted in partnership with RMIT, COTA and ECH, and funded by Ecstra Foundation, explored the financial behaviours, psychological wellbeing and financial decision-making of 1,500 older people during COVID-19.

It found older Australians who were not retired were more likely to delay their full retirement (12.3 per cent) and/or make early cash withdrawals from their superannuation (9.1 per cent) than those who were retired.

UniSA's Lead researcher Dr Braam Lowies said the report indicated older Australians were "disproportionately vulnerable" to the financial consequences of the pandemic and needed to improve their financial capabilities before they retire.

"While many pre-retirees are uncertain about their financial situation, women are particularly at risk with nearly a quarter indicating that they felt worried about making mistakes relating to investments, and 20 per cent saying that they felt nervous about planning financially for their retirement," Dr Lowies said.

"We have an obligation to ensure our citizens are appropriately educated, supported and informed about their financial futures, but especially those who we know are more vulnerable."

Given these concerns a team at UniSA has developed a three-step education process to help manage financial panic among older people.

The resource "Pause, Reflect and Connect" aims to help older people consider their financial situations with a clear headspace while remembering advice is available, UniSA's co-researcher Professor Kurt Lushington said.

"It's a simple message, but sometimes simple is better, and it's a good start to get older people thinking about their financial futures without worry," Mr Lushinton said.

"As people age, they tend to become uneasy about all sorts of things. If we can help alleviate some of this anxiety, especially in relation to financial concerns, then that's absolutely worthwhile."
[Related: Working with vulnerable customers]