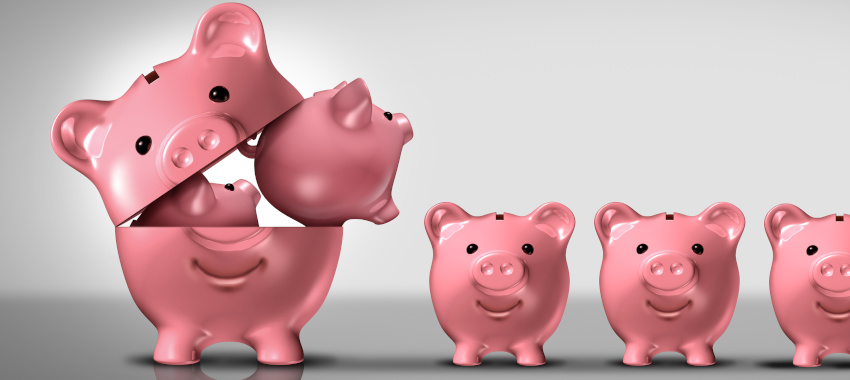 The non-major bank has eyed a turn in the relationship between brokers and the major banks, stating smaller players have a chance to step in.
Auswide dropped its FY21 results on Friday, which recorded a 30.5 per cent rise in net profit from the year before, to $24.1 million.
A 10 per cent boost in the group's loan book to $3.5 billion had supported a 10.8 per cent rise in net interest revenue, to $78 million.
Housing loans, which comprised 95.5 per cent of the total book, were up by 12.5 per cent to $3.4 billion.
Business lending on the other hand, which contributed 2.7 per cent of the loan book, slimmed following a strategy change with a loan pause, down by 28 per cent to $98 million.
Consumer loans had also dropped by 22 per cent, to $63 million.
Reflecting on the home loan segment, Auswide Bank managing director Martin Barrett commented that the bank had managed to increase its market share and build momentum.
The broker channel proved itself as Auswide's "most significant growth opportunity", Mr Barrett said, with the First Home Loan Deposit Scheme (FHLDS) introducing the bank to a larger pool of younger customers and brokers.
In addition to the FHLDS continuing into FY22, a slide on Auswide's investor presentation stated that after the royal commission, the "shift in relationship between brokers and big four banks creates opportunities for smaller banks".
Notably, CBA recently saw the proportion of broker flows relative to its whole portfolio fall in its full-year results – as it was ramping up investment in the third-party channel.
Brokers had originated 57.7 per cent of Auswide's new home loans during the March quarter – compared with 52.3 per cent in the previous corresponding period.
"Our loan book growth of 10 per cent was assisted by strong broker flows in South-East Queensland, New South Wales and Victoria," Mr Barrett remarked.
"We increased our broker flows in each region while maintaining our lending quality and improving our net interest margin."
The bank also credited growth in broker flows for a 38.1 per cent increase in home loan approvals and a 41.8 per cent increase in settlements.
Digitisation is expected to drive the Auswide's future growth, with Mr Barrett commenting: "This will support us in our aim to grow our target younger customer base across the Eastern Seaboard, making it easier for our partners to do business with us, combined with delivering automation across the business and developing more efficient processes that support increased sales volumes."
Meanwhile, for the broker experience, the bank has turned its attention to its back-end processes and its turnaround times.
Amid ongoing lockdowns, the bank reported that as at 30 June, less than 0.1 per cent of its loan book was receiving assistance as a result of COVID impacts – compared with 8.9 per cent of the book one year prior.
[Related: Wisr courting brokers on quest to $1bn book]