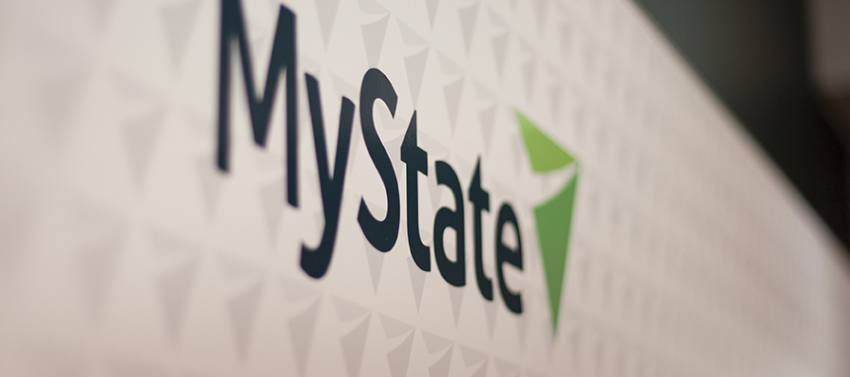 The non-major bank has doubled down on its investments in the broker channel, in an effort to keep expanding its loan book.
MyState released its 2021 financial year results on Friday, revealing its profit had rocketed by a fifth from the year before, bolstered by lending and deposit growth.
The group's net profit after tax came to $36.3 million, 20.9 per cent more than in FY20, while group total operating income rose by 7.5 per cent to $138.5 million.
The banking business was the dominant contributor for profit, with it rising by 32.5 per cent year-on-year to $34.9 million. The wealth business on the other hand, plunged by 59.8 per cent, to $1.5 million, reflecting higher investment, a slashed management fee and low interest rates.
The total lending book had grown by 5 per cent year-on-year, closing June 2021 at $5.6 billion. Home loans, which made up the bulk of the total book, were up by 6.8 per cent, totalling at $5.4 billion.
Of the $349 million in new home loans during FY21, the majority (79 per cent) had come from the broker channel, compared with 21 per cent from retail.
MyState's total mortgage book reflected similar proportions, with 73 per cent comprising broker loans and the remaining 27 per cent coming from its retail channel.
The bank had seen a 13.3 per cent rise in home loan applications, to $2.6 billion worth, and a 20.9 per cent increase in settlements, to $1.6 billion.
The Tasmanian bank is angling to grow its home lending business further and to further penetrate the mainland, with managing director and chief executive Melos Sulicich commenting it is looking to invest more into its distribution.
Acknowledging a shift to buy now, pay later products in the consumer finance space, the bank stopped giving out personal loans at the end of May – with resulting efficiency savings to be reinvested into accelerating home loan and deposit growth.
"We've doubled the number of broker BDMs that we have on the ground, and we're looking to put more BDMs on the ground as well," Mr Sulicich told The Adviser.
"They're pretty evenly spaced between Melbourne, Sydney and Brisbane. We do see a lot of opportunity in Melbourne.
"We're doing a lot of customer marketing in Melbourne at the moment to grow our deposits and we're seeing a flow-on impact through the broker networks in Melbourne, with increases in applications coming through Victoria as a result of that advertising as well."
The bank has already moved to invest in digitisation of the lending process, using automation and artificial intelligence, as well as striving to cut down on turnaround times for brokers.
Mr Sulicich reported unconditional approval times took around a week, while conditional approval arrived in less than two days.
MyState is also set to replace its internet and mobile banking platform in 2022.
The bank managed to attract 17,000 new customers during FY21, but Mr Sulicich hinted at troubles with the major banks releasing them.
"I won't go into the dynamics of why, but [the home lending market] is very competitive, I think it's going to stay that way for a long period of time," Mr Sulicich said.
"You've seen some of the majors perform quite well, in terms of home loan volumes and market share, other ones performing not so well and those ones performing not so well will be wanting to claw back that market share."
He referred to previous claims he had made about customers transitioning their loans out from the major banks.
"There's still quite some delays in getting refinance discharges out of some of the majors, which is disappointing. But you know, that's the way it is, we can't do a lot about that," Mr Sulicich stated.
Looking at the current economic landscape, lockdowns have not appeared to have an impact on house prices, sales, refinancing or brokers' ability to service customers, the CEO added. The bank has predicted a quick rebound once restrictions ease, following what has happened after past lockdowns.
Meanwhile, MyState's personal loan book declined by a third year-on-year, to $41 million, while business, agri and commercial loans slipped by 5 per cent to $68 million.
The MyState board declared a final dividend of 13 cents per share – taking the full-year total payout to 25.5 cents per share, compared with FY20's 14.25 cents per share.
Mr Sulicich will depart MyState at the end of the year, after he delayed his exit to steer the bank through the pandemic. The CEO tipped that he could be looking to pursue a non-executive career post-MyState, potentially outside of financial services.