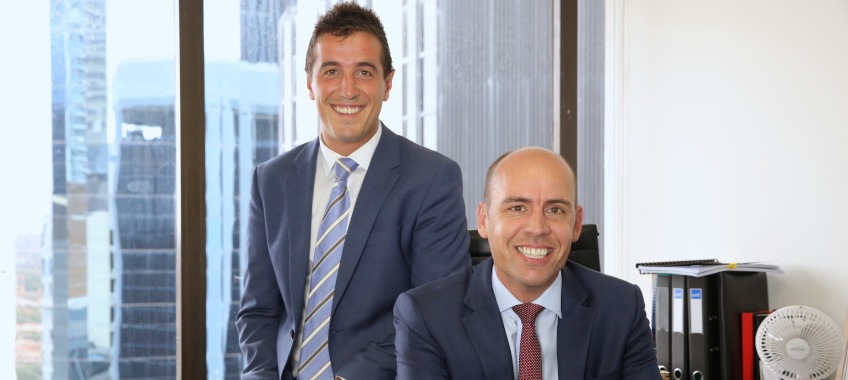 North Sydney-based brokerage Shore Financial has officially launched its white label mortgage, Shore Private, powered by Australian Mortgage.
The Shore Private offering has been developed and piloted by Shore Financial for the past two years.
Available to Shore Financial brokers, the white label utilises artificial intelligence via the Intelligent Credit solution, powered by non-bank lender Australian Mortgage (which was recently acquired by Volt Bank).
The technology can reportedly provide personalised interest rates to broker customers, and approve a mortgage in less than 15 minutes, by harnessing algorithmic-based credit assessment software, utilising live banking feeds, and automated valuations from property market data.
The online solution is available to Shore Financial's broker customers seeking residential home and investment loans, for either purchase or refinancing, with no lenders mortgage insurance (LMI) for loans over 80 per cent loan-to-value ratio (LVR).
Funded by Volt, it provides personalised interest rates (starting from 1.99 per cent) to borrowers based on their financial circumstances, needs, and objectives for a range of loan options, including offset and unlimited redraw facilities and online and mobile account access.
According to Shore Financial, the digital offering aims to "revolutionise the mortgage process". It is expected to the be the first in a series of white label products.
Announcing the official launch of Shore Private, Shore Financial CEO Theo Chambers told The Adviser: "We're proud to announce our new series of white label products funded by multiple different providers.
"Our first product is partnered with Australian Mortgage, a business we invested in years ago now who had a vision of revolutionising the mortgage process with an innovative new age digitised application platform.
"It was a long time in the making but now this amazing technology assesses risk with algorithms, pulls live data from bank feeds for all application content and formally approves loans within 15-20 minutes by using automated valuations based off market comparables. And, best of all it does all this, at market-leading interest rates. The entire application process from start to finish is digitised and paperless with identity and consent forms sent via SMS and the acceptance documents signed electronically.
"This particular product is funded by Volt and is mainly for clients needing speed, efficiency and competitive rates. However, we have also integrated some other funding partners with several various securitised facilities, each for a different certain product or policy niche."
He continued: "We have attempted to launch products like this in the past but we had to take a step back and reconfigure some internal systems and processes, mainly to get our usual everyday platforms in sync and talking electronically to these partnered platforms which we've now successfully done.
"These achievements mark a huge milestone for the team at Shore Financial as we're taking major step toward being a mortgage manager, rather than just a brokerage, which we feel is the future for our business and the best way to service and support both our brokers and our clients."
Australian Mortgage also offers a similar white-label arrangement through Mortgage Choice's Propel home loan, which was launched earlier this year.
Speaking to The Adviser last month, Australian Mortgage (AM) managing director Kym Dalton said that AM's in-house "Intelligent Credit" solution provides "instantaneous credit decisioning", meaning that "the length of time it takes to get to a verified approval really just comes down to how dexterous you are navigating a keyboard". 
He told The Adviser that verified approvals were based on the system verifying five elements: 
the property value

customer identity

customer income

customer expenses

customer creditworthiness
[Related: Volt acquires non-bank lender]