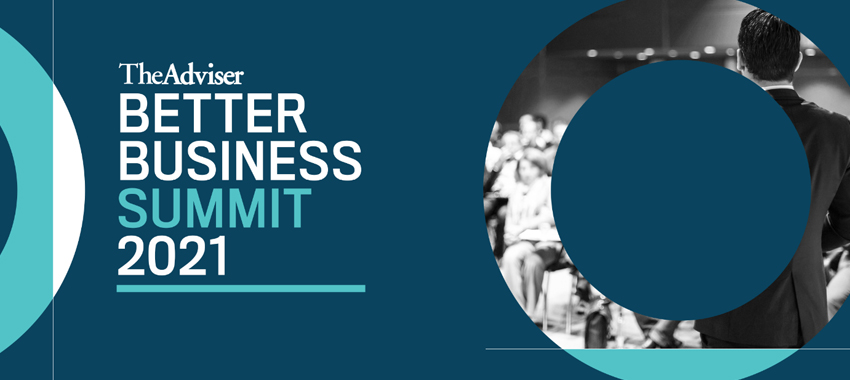 Due to the ongoing COVID-19 resurgence in Sydney, the NSW leg of the Better Business Summit and Better Business Awards 2021 has been postponed.
After carefully assessing the COVID-19 situation in NSW, and giving the rising number of cases and exposure sites linked to the Bondi cluster*, The Adviser has decided to postpone the NSW leg of the Better Business Summit and Better Business Awards 2021, run in partnership with NAB.
The event was originally due to be held tomorrow (Thursday, 24 June), however this will be postponed to a later date. A new date will be announced in due course, once confirmed.
The Adviser's editor, Annie Kane, stated: "Our greatest priority remains the safety of our guests, partners and employees. 
"We will continue to follow government advice and closely monitor the situation and will provide an update should circumstances change." 
Delegates who have purchased a ticket for the Better Business Summit day conference and/or the Better Business Awards for the event at the Fullerton Sydney will be able to use their existing tickets to attend the event at the new date (once confirmed).
If anyone with an existing ticket is unable to attend the event on the new date, they may transfer their registration to a colleague or friend. 
If you have any questions, please don't hesitate to contact Joshua Coulson via email on This email address is being protected from spambots. You need JavaScript enabled to view it. or call 02 9922 3300.
Better Business Summit 2021
The Better Business Summit, run in partnership with NAB, is an award-winning conference and awards program for mortgage and finance professionals.
Themed 'Better Connected', over the course of the 2021 conference, brokers will hear inspiring stories of resilience and fortitude – with keynote speakers Saroo Brierley telling his incredible and moving story of reconnecting with his biological family in India (on which the movie Lion is based), and Thankyou founder Daniel Flynn demonstrating how perseverance and passion can effect change and turn the business-as-usual model on its head.
As well as providing inspirational and thought-leadership content, the summit is packed with professional development content.
The Adviser team will unveil exclusive findings from the Consumer Access to Mortgages Report session to showcase what borrowers want from the mortgage experience and how brokers can help achieve it.
Broker referral partners (estate agents, buyers agents and accountants) also reveal the key trends they're seeing in the home buying journey in their local area, and what they most want from their brokers to maximise strategic partnerships.
The summit also includes a live recording of the Elite Broker podcast, to showcase how leading brokers navigated the path to success and what they think of the current market.
Business coach Stewart Bell, founder of Audere Coaching & Consulting, will delve into how brokers can master their workflow, capacity and energy in three key areas, giving brokers the best chance of staying out of the admin and being front-and-centre with clients.
The final session of the day will hear from performance and wellness coaches as they unpack techniques to help brokers connect with their wellbeing so that they can ensure they can outperform competition, engage their intuition, and detox their day for improved work/life balance and increased professional performance.
The Better Business Summit 2021 is a not-to-be-missed event and tickets are still available for the next events, including Melbourne (14 July).
Make sure you don't miss out by securing your place now! 
Tickets can be purchased here.
*NSW Health is recommending that anyone who has visited this growing list of sites be tested immediately (and in some cases, self-isolate), avoid gatherings and minimise their movements.
In line with updated health advice, the wearing of masks is also now mandatory in public indoor spaces in Greater Sydney, the Blue Mountains, Wollongong and Shellharbour until 12.01am on Thursday, 1 July 2021.