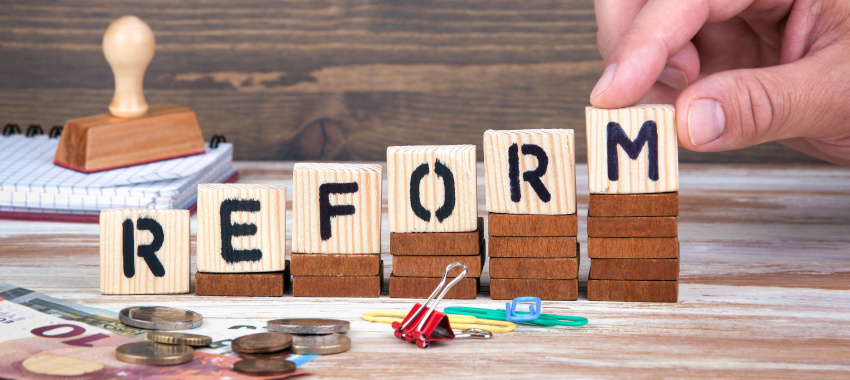 A Victoria-based broker has launched a petition for banks to digitise home loan contracts and standardise the ID verification process.
Blank Financial broker Bernard Desmond has launched a Change.org petition that calls on banks to digitise their home loan contract signing processes and standardise verification of identity (VOI) processes across the board. 
After having recently raised concerns to his broker association, the Finance Brokers Association of Australia (FBAA), there have been growing calls for lenders to embrace e-signatures and remote VOI to reduce delays amid COVID-19 restrictions.
Mr Desmond has now launched a petition on Change.org to raise further awareness of the matter.
The petition, Banks - Please Digitise Home loan contracts & standardise ID verification process, calls on "the big banks and tier 2 banks and lender[s] who make billions of dollars in profit to prioritise to invest in digitising their loan contract signing, and standardising verification of identity processes across the board".
While some lenders, such as NAB, do accept e-signatures and remote VOI from the broker channel, Mr Desmond suggested that most major and non-major banks still expect new broker-originated clients to have physical (or "wet") signatures on their mortgage contracts. These are then required to be posted to the lender for processing.
Given the ongoing coronavirus pandemic placing strain on the Australian postal service, brokers have been experiencing delays in even express forms being lost or delayed, leading some borrowers to miss settlement dates or breach their finance clause due dates.
Mr Desmond told The Adviser that the fact that borrowers can avoid such a cumbersome process by going to the branch network or lodging applications online directly with the lender creates additional channel conflict between the broker and proprietary channels.
He emphasised that the issue was compounded in Victoria, which is still under its second round of lockdown and social movement restrictions, as brokers are unable to walk contracts through the loan contract signing process in person and borrowers are hesitant to visit branches "in the middle of a pandemic".
He added: "I have been speaking to many Victorian brokers who share the same challenges and are struggling.
"Brokers are originating more than 57 per cent of all loans in Australia; however, there is no new investment in broker processes…
"Digital documentation will save everyone time, improve customer experience and reduce errors and get deals moving quickly, which are always time sensitive."
At the time of writing, the petition had 166 signatures.
The petition reads: "In almost three decades, the mortgage broking industry has brought competition to the Australian finance market, and today more than half of all home loans in Australia originate with a mortgage broker. 
"If you're part of that statistic, or if you just value choice, competition and convenience in the finance sector, please pledge your support for this petition to ensure it is noticed by the decision [makers] at the banks."
While many lenders have been accelerating their use of technology during the COVID-19 pandemic, the broking industry has been vocal in its call for digital mortgages to be the norm, not the exception, in the lending environment.
You can find out more about the digitisation of the mortgage process in the July 2020 edition of The Adviser magazine, available to read here.
[Related: FBAA urges lenders to move to digital docs]