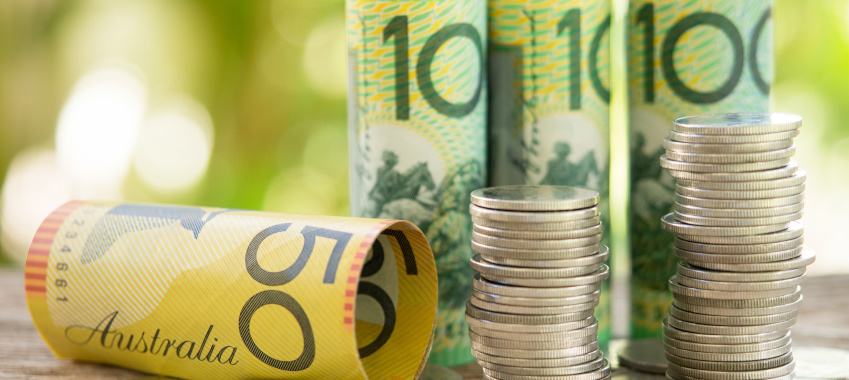 A new $2.3 billion funding package has been announced to support Victorian SMEs over the next six weeks, when the state is expected to hit 80 per cent vaccination rates and gradually reopen.
The Commonwealth and Victorian governments have announced a jointly funded $2.27 billion package to support those businesses most affected by lockdown and restrictions as Victoria reaches the 70 and 80 per cent fully vaccinated thresholds.
The package has formed a part of the state's road map to deliver the national plan to reopen states and businesses.
When these key vaccination targets are met (forecast around 26 October and 5 November respectively), dining, entertainment, retail, sport, recreation, and other sectors will progressively open.
As such, the latest package will see more than 160,000 businesses (including retailers, gyms, hairdressers, and hotels) receive support, mostly through automatic deposits into their bank accounts.
Business Costs Assistance Program grants
Of these eligible businesses, 124,000 businesses will receive the automatic Business Costs Assistance Program grants across October and into the first half of November, totalling up to $1.26 billion.
Businesses will be eligible to receive two fortnightly payments between 1 and 29 October on a rising scale.
Eligible non-employing businesses will receive $1,000 a week, which will increase to $2,800 a week for an annual payroll of up to $650,000, $5,600 a week for a payroll of $650,000 to $3 million, and $8,400 a week for a payroll of $3 million to $10 million.
Businesses that continue to remain closed or severely restricted between 70 and 80 per cent double dose will receive an automatic payment between 29 October and 13 November.
Businesses that have previously received or been approved for the program round two or July extension grant will be eligible for these payments.
Licensed Hospitality Venue Fund
More than 9,000 eligible cafes, restaurants, hotels and bars will receive automatic payments under the fund in October.
Weekly payment amounts will be stepped according to premises capacity. For example, businesses will receive:
$5,000 for a capacity of up to 99 patrons or where capacity is not specified
$10,000 for a capacity of 100 to 499 patrons
$20,000 for a capacity of 500 or more
While payments will continue for the first of November, they will be reduced by 25 per cent when vaccination double doses are between 70 and 80 per cent, and by 50 per cent in regional Victoria, as restrictions continue to ease.
Payments will total up to $407.5 million for the six-week period.
Small Business COVID Hardship Fund
A further 30,000 businesses will receive a one-off $20,000 payment through the hardship fund (which was first introduced and extended in August), taking the number of recipients to 65,000.
The fund supports businesses that have suffered significant losses due to the COVID-19 crisis, including businesses legally allowed to operate but restricted in their ability to generate revenue, but have previously fallen through the cracks for government support.
Around $600 million has been added to the fund, taking the total program to $1.3 billion, while the existing $700 million funding pool has been fully subscribed, according to the Commonwealth and Victorian governments.
The latest package is in addition to more than $45 billion in direct economic support provided by the federal government to Victorian individuals and businesses since the start of the COVID-19 crisis.
The Victorian government has provided more than $10 billion in support to date during the pandemic, in addition to the latest joint package.
Vital to stay open once reopened, says minister
Commenting on the support for Victorians, federal Treasurer Josh Frydenberg said: "The Morrison government understands the significant impact lockdowns and border closures have had on small and medium businesses across Victoria which is why safely opening up in line with the plan agreed at national cabinet is so important.
"We can't eliminate the virus; we need to learn to live with it in a COVID-safe way. Our economy has bounced back strongly before once restrictions are eased and is well positioned to do so again when lockdowns lift."
Victorian Treasurer Tim Pallas said that the package is aimed at ensuring that businesses are able to sustain in the final weeks of lockdown and recover strongly.
He said: "Victorian businesses have endured so much over the past 20 months and they've been amazingly resilient as we've faced challenge after challenge.
"We are opening up and our roadmap shows us how we get there – this jointly funded package will underpin businesses across the state, help them to keep their workers on and plan for a really positive future.
"We know that the bills don't stop just because revenue does and we are proud to stand with the businesses that form the backbone of our economy."
The Victorian Minister for Industry Support and Recovery, Martin Pakula, said the funding has formed an important part of a comprehensive plan for reopening.
He also said that the vaccinated economy trials will start in just over 10 days, which "will be another important step for businesses as we move steadily and safely to greater freedoms".
"Vaccination is our way out of the pandemic and as more and more Victorians roll up their sleeves, those key double-dose targets are in sight," Mr Pakula said.
"Once we open up, it's vital for everyone that we can stay open. That's businesses owners, their workers and suppliers and their customers."
[Related: COVID-19 Disaster Payments to phase out]