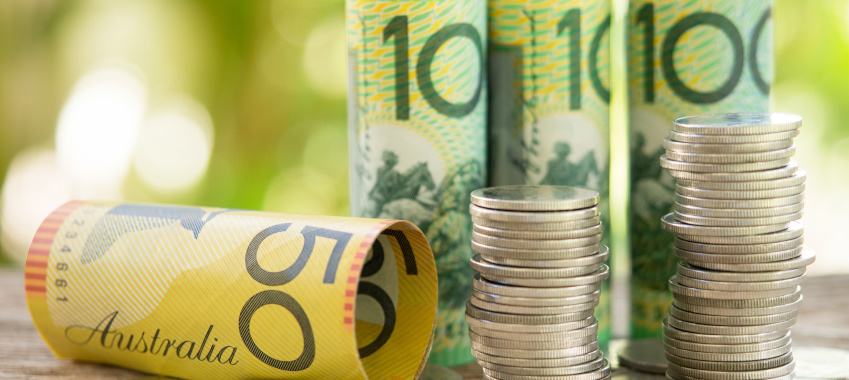 The NSW and federal governments have launched expanded support for businesses and workers affected by extended lockdowns.
The Morrison and Berejiklian governments have upgraded their support responses to the coronavirus pandemic outbreaks and associated lockdowns.
NSW grants and eviction moratorium
The NSW government has expanded its COVID-19 business grants program, making grants of $7,500, $10,500 and $15,000 available to eligible businesses with annual wages up to $10 million to cover the first three weeks of restrictions.
This applies to eligible businesses experiencing a 30/50/70 per cent decline in turnover due to the restrictions, respectively. These will be made available from 19 July.
Similarly, businesses will benefit from payroll tax waivers of 25 per cent for businesses with Australian wages of between $1.2 million and $10 million that have experienced a 30 per cent decline in turnover.
A new grant program has also been introduced for "micro businesses" with turnover between $30,000 and $75,000 that experience a decline in turnover of 30 per cent. The businesses will be eligible for a $1,500 payment per fortnight of restrictions. This will be available "from late July 2021".
The federal government has said it will provide additional support by making these small-business grants tax exempt. It will also provide administrative relief to NSW taxpayers facing hardship, including reduced payment plans, no interest charged on late payments, and varying instalments on request.
There will also be an eviction moratorium, with grants of up to $1,500 made available to residential landlords who decrease rent for impacted tenants.
The NSW government has also said that there will be no recovery of security bonds, or lockouts or evictions of impacted retail and commercial tenants prior to mediation.
Short-term eviction moratorium for rental arrears are also now in place where a residential tenant suffers loss of income of 25 per cent due to COVID-19 and meets a range of criteria.
Land tax relief equal to the value of rent reductions provided by commercial, retail and residential landlords to financially distressed tenants will also be available, up to 100 per cent of the 2021 land tax year liability.
Other measures include a $75-million support package for the performing arts sector, a $26-million support package for the accommodation sector; and $12 million in additional funding for temporary accommodation for those at risk of, or experiencing, homelessness.

Payments and federal support
The federal government has also announced measures that would not only support NSW businesses, but other businesses across the nation that are impacted by extended lockdowns.
For example, the federal government has said it will fund disaster recovery payments inside a Commonwealth-declared hotspot from the fourth week of a lockdown, with NSW saying it would cover those outside of a Commonwealth declared hotspot.
NSW Premier Gladys Berejiklian did not announce an extension of the lockdown in Greater Sydney beyond 16 July (when it is currently scheduled to end), indicating that more details would be provided on Wednesday (14 July). The new support would mean that, should Sydney lockdown be extended past 18 July, the NSW government would cover the cost of disaster recovery payments for any areas outside the Commonwealth-declared hotspots.
In addition, the federal government will increase the COVID-19 Disaster Payment for NSW and other states and territories that experience an extended lockdown.
Specifically, in circumstances where a lockdown period extends to week four because of a Commonwealth-declared hotspot, the disaster payment will increase from $500 to $600 each week if a person has lost 20 hours or more of work a week, or from $325 to $375 each week if a person has lost between eight and 20 hours of work.
Similar federal support will be offered to any other state or territory that experiences an extended lockdown, Prime Minister Scott Morrison has said.
Further, the Commonwealth will:
Make the COVID-19 Disaster Payment a recurring payment for approved recipients for as long as the Commonwealth-declared hotspots and lockdown restrictions remain in place, removing the need for recipients to re-claim for each seven-day period of a lockdown;
Amend the COVID-19 Disaster Payment so that a person would be eligible for the payment, including where they are still working, provided that they have lost more than eight hours or a full day of work.
SME support payment
The federal and NSW governments have also announced that from week four of a lockdown (should there be a fourth week of lockdown), the Commonwealth will fund 50 per cent of the cost of a new SME business support payment. This is expected to be implemented and administered by Service NSW.
Eligible entities will receive 40 per cent of their NSW payroll payments, at a minimum of $1,500 and a maximum of $10,000 per week.
Entities will be eligible if their turnover is 30 per cent lower than an equivalent two-week period in 2019.
The support payment for SMEs will be available to non-employing and employing entities in NSW, including not-for-profits with an annual turnover between $75,000 and $50 million.
To receive the payment, businesses will be required to maintain their full-time, part-time and long-term casual staffing level as of 13 July.
Non-employing businesses such as sole traders are eligible for a payment of $1,000 a week.
The assistance will end when current lockdown restrictions are eased or when the Commonwealth hotspot declaration is removed.
Mental health support
The federal and NSW governments have also announced a $17.35-million mental health support package, including:
Funding for crisis and mental health services, including for Lifeline, free 24-hour support via Sonder, and counselling for perinatal depression and anxiety;
Funding for mental health support for vulnerable and culturally and linguistically diverse communities; and
Assistance for young people through Headspace, Kids Helpline, and the Butterfly Foundation.
National approach to apply to any affected areas
Commenting on the support measures, the Prime Minister said that the responses from the federal and state governments have evolved with the COVID-19 crisis.
He said: "Up until now the Commonwealth has provided the same support to that offered to all other states and territories, consistent with the national approach agreed by national cabinet last month.
"As the outbreak has worsened well beyond what we have recently seen in other states and territories, it is in the national interest to enable increased assistance, in partnership with the NSW government, for workers, business and households, to ensure the lockdown can be maintained to arrest the latest outbreak.
"This new support represents a new national approach and will apply to other states and territories in the event they face similar circumstances. We've been working closely with the NSW government to ensure we can deliver targeted and timely support that gets where it needs to be as quickly as possible.
"As lockdowns extend into another week in NSW, households and businesses need this assistance to get them through the lockdown to the other side, ready to reopen."
Premier Berejiklian said: "We are pleased to be able to increase our targeted support in conjunction with the Commonwealth, and this assistance will ensure we get through the lockdown and come out stronger on the other side.
"Our number one priority remains the health and safety of the people of NSW while also keeping our economy strong as we manage the current COVID-19 challenge."
NSW Treasurer Dominic Perrottet said the package would assist SMEs and individuals "weather the current storm and ensure we can hit the ground running once this current outbreak is under control".
Federal Treasurer Josh Frydenberg said the small-business support payment would support up to around 500,000 entities employing more than 3 million workers.
"The outbreak in NSW is a timely reminder we are still in the midst of a global pandemic and that there is much work to do to secure our economic recovery," Mr Frydenberg said.
If you are suffering from depression, anxiety or suicidal thoughts, or you're worried about someone else and feel that professional support is needed, contact your local doctor or one of the 24/7 crisis agencies below:
beyondblue: 1300 22 4636
www.beyondblue.org.au
Lifeline: 13 11 14
www.lifeline.org.au
Suicide Call Back Service: 1300 659 467
www.suicidecallbackservice.org.au
For urgent medical or police help, freecall Triple Zero (000).
[Related: NSW offers SMEs COVID-19 cash grants]