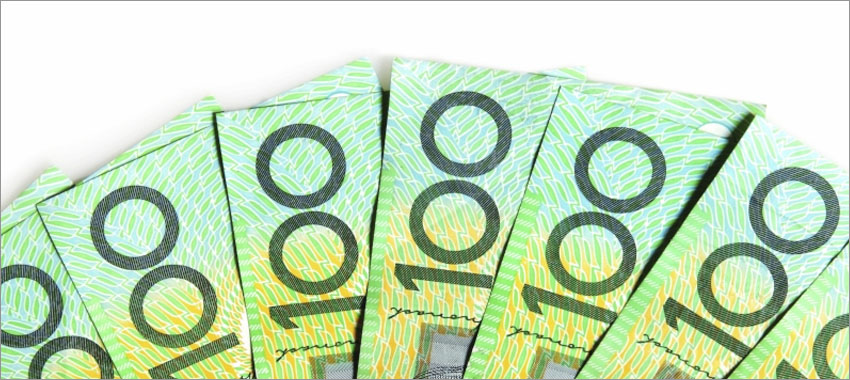 The NSW government has launched a new grants package to support small businesses in NSW impacted by the current lockdown.
NSW Premier Gladys Berejiklian has outlined a package of grants of between $5,000 and $10,000 for small businesses – as well as a swathe of other support measures – to help SMEs survive the 14-day lockdown period and ongoing COVID-19 restrictions.
The small-business support grants, announced on Tuesday (29 June), aim to help alleviate cash flow constraints while trading is restricted. The grants can be used for business expenses such as rent, utilities and wages, for which no other government support is available.
Three different grant amounts will be available for small businesses depending on the decline in turnover experienced during the restrictions.
They can access:
$10,000 for a 70 per cent decline;
$7,000 for a 50 per cent decline; and
$5,000 for a 30 per cent decline.
Businesses will be able to apply for the grants through Service NSW from "later in July" and will need to show a decline in turnover across a minimum two-week period after the commencement of major restrictions on 26 June.
Sole traders and non-for-profit organisations will also be able to access the grants, with "expanded criteria to assist most hospitality and tourism operators hit hard by the restrictions during school holidays".
While full criteria of the grants is set to be released by Service NSW imminently, grants will include:
A Small Business COVID-19 Support Grant
Available to businesses and sole traders with a turnover of more than $75,000 per annum (but below the NSW government 2020-21 payroll tax threshold of $1,200,000 as at 1 July 2020).
These businesses must have fewer than 20 full-time equivalent employees and an Australian Business Number (ABN) registered in NSW or be able to demonstrate they are physically located and primarily operating in NSW. 
A Hospitality and Tourism COVID-19 Support Grant
Available to tourism or hospitality businesses that have a turnover of more than $75,000 and an annual Australian wages bill of below $10 million, as at 1 July 2020. 
These business must have an ABN registered in NSW or be able to demonstrate they are physically located and primarily operating in NSW.
'Delivering timely and targeted support to keep businesses in business and people in jobs'
Ms Berejiklian said: "We always said we will do whatever it takes to support businesses and keep people in jobs during the pandemic and that is exactly what we are doing.
"The current restrictions are in place to protect people and keep the community safe, unfortunately businesses continue to incur costs such as rent, power and lost produce, and this will go some way to lessening that financial pain."
Deputy Premier John Barilaro confirmed that the new grants would be available across NSW.
"This latest outbreak has coincided with school holidays when a lot of regional areas were counting on more visitors to help boost local economies," Mr Barilaro said.
"These grants will help many get through the winter, and just like after the bushfires, the floods and the first wave of COVID-19, the regions will lead NSW out the other side." 
NSW Treasurer Dominic Perrottet added: "The NSW economy rebounded strongly from the challenges of 2020 and we're taking action to ensure we keep that going. We are deploying our fiscal firepower when it matters, by helping small businesses stay in business and keep people in jobs," Mr Perrottet said.
"Once again we are delivering timely and targeted support to keep businesses in business and people in jobs as we work together to overcome this latest challenge."
Other support announced includes:
An optional deferral of payroll tax payments due in July 2021;
The deferral of hotel June quarter gaming machine tax, with the Chief Commissioner of State Revenue able to provide for appropriate repayment arrangements on a case-by-case basis;
More than $11 million for increased support for people at risk of homelessness (plus assistance to vulnerable temporary visa holders, asylum seekers and refugees);
A further one-month extension of Dine & Discover vouchers until 31 August 2021 to allow people more time to use them (vouchers will also be able to be used for takeaway from eligible and registered Dine businesses during the restriction period, but food must be delivered direct to the home by the restaurant or café and not picked up/delivered by a third-party provider).
Lenders have already begun announcing relief measures for borrowers impacted by the 14-day lockdown in NSW, with Westpac also welcoming the new cash grants.
Westpac's chief executive consumer and business banking, Chris de Bruin, commented: "We know that many small-business owners have been affected, and this financial support will assist with covering ongoing business expenses, like rent and wages, until it is safe to reopen the doors again.
"Small businesses have a critical role in supporting the New South Wales economy and keeping residents employed, and we all need to do our part in supporting the sector through this challenging time."
He highlighted that Westpac was among the lenders offering NSW residents a range of financial support measures with "dedicated teams available to support small-business customers with tailoring assistance to their personal circumstances", Mr de Bruin said.
Other forms of governmental support for SMEs include those on a federal level, such as the government's SME Recovery Loan Scheme, which extends the Coronavirus Small-to-Medium Enterprises (SME) Loan Guarantee Scheme to cover not only businesses that were receiving the JobKeeper payment between 4 January 2021 and 28 March 2021, but also those in eligible local government areas impacted by the floods in NSW and Queensland in March.