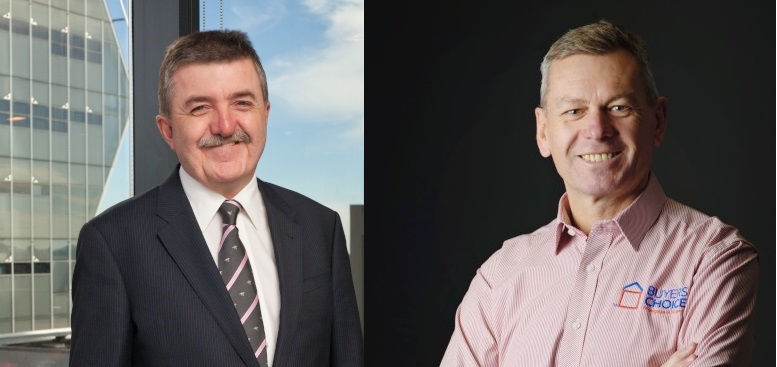 The mortgage broking franchise has acquired boutique sub-aggregator Buyers Choice for an undisclosed sum.
MoneyQuest has announced that it has acquired sub-aggregation group Buyers Choice from shareholders.
The deal, which completed on Monday (22 November), will see the two brands operate side-by-side as part of the new MoneyQuest Group, with MoneyQuest continuing to run as a broking franchise and Buyers Choice offering sub-aggregation.
The chief executive of Buyers Choice, Brett Mansfield, and all Buyers Choice staff will be retained under the deal. PLAN Australia will also continue to have a relationship with Buyers Choice.
According to MoneyQuest managing director Michael Russell, the combined businesses will "shar[e] best practices to further sharpen the operational efficiencies and value propositions of both businesses" in order to "attract more high-quality brokers aspiring to own thriving mortgage broking businesses".
Mr Russell commented: "Both MoneyQuest and Buyers Choice have high credibility… [founder] Mick McClure, [CEO] Brett Mansfield and the entire Buyers Choice team have done a brilliant job over the past 20 years and have every right to feel very proud of the business they have developed. 
"We look forward to building on the strong foundations that they have laid to ensure that Buyers Choice, alongside our MoneyQuest franchise, continues to grow and empower brokers wanting to build successful businesses."
Similarly, Buyers Choice CEO Mr Mansfield said that members would benefit from "efficiencies of scale and synergy" and "increased access to services, technology and expertise". 
He commented: "In making the decision to sell the business, the directors wanted to make sure the interests of our brokers and their clients would always be well served, and I am now confident that they will be. 
"I am delighted to now be working alongside someone of Michael Russell's calibre, whose industry experience and passion is second-to-none. We share identical values and our businesses enjoy a like-minded culture.
"I am thrilled with the strategic vision we have mapped out and am looking forward to leveraging our combined resources to further enhance our broker proposition."
Mick McClure retires
Buyers Choice was founded by Mick McClure as Buyers Choice Home Loan Advisory Service in 1996 before establishing its own ACL in October 2019 and becoming a boutique aggregator in 2001. It currently has around 240 brokers and their businesses operating under it, and this year settled $2 billion in loans.
Mr McClure retired from being an active employee of the company in September. He was previously Buyers Choice chairman.
Noting the acquisition, the founder said he took "great comfort" in knowing that the business had been purchased by "a reputable organisation with a highly experienced leadership team". 
He commented: "It's been extremely satisfying helping so many wonderful mortgage brokers achieve their dreams of self employment, through partnering with Buyers Choice. 
"We regard it as a family, and we all care for each other and assist one another at every opportunity. 
"Now officially retired, I will miss the wonderful people I have worked with at Buyers Choice, but leave knowing that the business is in great hands for the future.
"Brett is an outstanding CEO and I know that Michael Russell was very keen to retain him as CEO of what will be a much bigger Buyers Choice business."
The move comes amid a trend of consolidation in the mortgage and finance broking industry.
In the past 12 months, major franchise group Aussie merged with digital brokerage Lendi to form the Lendi Group, while Loan Market Group acquired 100 per cent of  three broker aggregation businesses: Choice Aggregation Services, FAST and PLAN Australia from National Australia Bank to form The Loan Market Group.
Two other major franchise groups, Mortgage Choice and Smartline, will also merge under the Mortgage Choice brand from next year, after having been acquired by the REA Group for its financial services business.
[Related: Buyers Choice confirms record month during 20th anniversary]