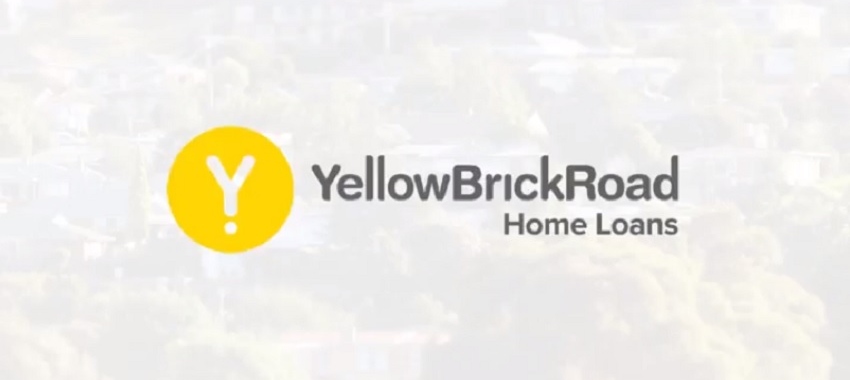 The major brokerage has launched a digital mortgage broking business and signalled an expansion of its third-party distribution channel in the financial year 2022.
The recently rebranded broking franchise and aggregation group – Yellow Brick Road (YBR) Home Loans – has announced a multichannel distribution offering, with a blend of both digital and traditional mortgage broking.
In a market update to the ASX in which it has outlined its strategic direction in FY22 and its FY21 results, the major brokerage announced that it has launched Y Home Loans, YBR's digital mortgage broking business.
The platform will enable customers to apply for home loans digitally via yhomeloans.com.au; it includes educational content to guide customers through the home loan process.
YBR has also flagged the upcoming launch of the yhomeloans app, through which customers can apply for a home loan via their phone and receive instant indicative offers if they meet credit policy requirements.
YBR said it would launch targeted digital marketing campaigns to raise consumer awareness of the brand.
Broker network to expand
Alongside this digital focus, YBR has also announced that it is aiming to expand its broker network across YBR and Vow by 100 in the next 12 months in line with its strategy of blending digital capabilities with traditional mortgage broking.
This would be achievable due to the brand presence, commission structure, digital marketing, and effective lead management and tracking system, the brokerage said, adding that it would increase capabilities to recruit, onboard, and build broker businesses.
YBR has aimed to become a "data-driven" organisation in FY22 and launch predictive customer retention triggers and market and geographic data for every region in Australia to support the expansion of YBR distribution. It would also use external and internal data to determine the optimal competitive market positioning for new brokers.
It had previously announced other enhancements to be rolled out over time, including digital marketing, comprehensive sales data, and compliance-related data (with the ability to undertake a risk-based compliance approach based on broker profiles).
Growing the wholesale funding division
In addition, YBR has indicated that it has aimed to "turbo-charge" its mortgage-backed securities securitisation business, Resi Wholesale Funding (RWF), through expanding funding, product sets, and features.
YBR has planned to promote RWF products within its network of over 1,400 brokers through a combination of its business development manager (BDM) team, online tools and content, direct access to a customer-focused credit team, and quick processing times.
YBR – which has been known as a broking franchise brand – has been increasingly positioning itself as a non-bank lender following the commencement of its mortgage securitisation program.
In 2020, the group partnered with international alternative asset manager Magnetar Capital to launch RWF, the joint venture mortgage-backed securities securitisation business.
In September this year, YBR rebranded to become YBR Home Loans and discontinued the use of its earlier branding of Yellow Brick Road Wealth Management. The group sold off the head office operational and business functions of YBR Wealth to InterPrac Financial planning in 2020.
YBR has indicated plans to invest in technology to reduce human interaction involved in the credit assessment and settlement process for home loan applications, with a goal of achieving instant conditional approvals for standard home loans.
It said it would use data to understand broker and consumer appetite to support its product design process, increase conversion rates by understanding areas of leakage, and identify brokers with profiles aligned to the RWF appetite.
YBR added that there are opportunities to grow available funding, including additional warehouses and the issue of mortgage-backed securities to the public securitisation markets.
YBR Group reports NPAT loss
In FY21, RWF – which YBR has referred to as its own "home loans factory" – reported that its loan book totalled $152 million while settlements totalled $170 million, with 236 brokers adopting the facility.
YBR Group reported an overall net profit after tax (NPAT) loss of $460,000, driven by a $5.2 million loss on the net present value of future trail (non-cash item), impacted by a combination of market factors and lower margins on new settlements.
In FY21, YBR Group's loan settlements totalled $13.4 billion (up 16.3 per cent compared to FY20), while its loon book sat at $51.7 billion (up 2.9 per cent on FY20).
Earnings before interest, taxes, depreciation, and amortisation (EBITDA) (cash) excluding profit on disposal of business and joint venture write-downs was up 94 per cent on FY20 to $6.1 million.
As at 30 September 2021, there were 1,321 brokers in the Vow Financial network, which reported settlements of $11.8 billion in FY21 and $43.1 billion in underlying loan book at June 2021.
YBR had 108 brokers in its network as at 30 September 2021, and $1.6 billion in settlements in FY21 and $7.6 billion in underlying loan book at June 2021.
The group's Resi division reported $301 million in settlements in FY21 (including RWF), $1.3 billion in loan book at June 2021 (including RWF), and $250 million warehouse facility (in addition to other wholesale funding lines).
[Related: Yellow Brick Road announces rebrand]