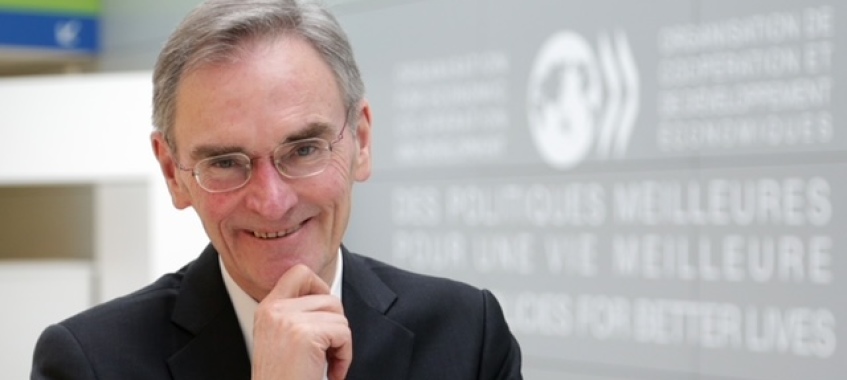 Greg Medcraft, a former chairman of the Australian Securities and Investments Commission, is to join the board of a major aggregator.
Australian Finance Group Ltd (AFG) has confirmed the appointment of Greg Medcraft to its board as an independent non-executive director.  
Mr Medcraft previously served as commissioner and chair for the Australian Securities and Investments Commission (ASIC) from 2009 to 2017, and has been vocal about the value of the broker channel in the past.
He was at the helm of the regulator during its review of mortgage broker remuneration, and additionally denounced commissioner Kenneth Hayne's suggestion to introduce a borrower-pays broker remuneration model.
He has previously stated that he believed brokers deliver "great consumer outcomes".
He was formerly managing director and global head of securitisation at Société Générale.
Last month, Mr Medcraft returned to Australia after almost four years in Paris as the director of the directorate of financial and enterprise affairs at the Organisation for Economic Co-Operation and Development (OECD). 
AFG chairman Tony Gill said he was delighted to welcome Mr Medcraft to the seven-member board: "His deep understanding of financial markets and practical expertise will ensure we further bolster the board's core skill set, broaden our diversity of experience, and enhance our corporate governance capabilities to support AFG's continuing growth.
"Having spent seven years as chairman of our industry regulator, ASIC, Greg is highly respected across the market and has an acute insight into the way the financial sector operates," Mr Gill added. 
"His knowledge of the third-party channel means he understands the important role we play in driving competition between lenders, providing a vital distribution channel for lenders without branch networks, and choice for consumers. Greg recognises compliance with the law and duty to our customers is central to the way we do business."
The chairman added that as AFG's securitisation business forms a "key plank" of its growth strategy, he said that the new board member's experience in this field (including as chief executive of the Australian Securitisation Forum and co-founder of the industry group, the American Securitization Forum) would "greatly benefit the company".
"We are very pleased to have someone of Greg's calibre help steer AFG on its growth trajectory. On behalf of shareholders, I welcome Greg to the board  and look forward to his contribution," he said. 
Speaking of his new role, Mr Medcraft commented: "It's an important time for AFG and the wider sector and I am looking forward to working with Tony and the AFG board as the company builds on its strong track record of growth. 
"I have always believed the broking channel plays an integral role in the residential mortgage market and have used a mortgage broker for my own personal financial requirements." 
Mr Medcraft's appointment is expected to be confirmed by shareholders at the AFG annual general meeting, currently scheduled for 26 November 2021.