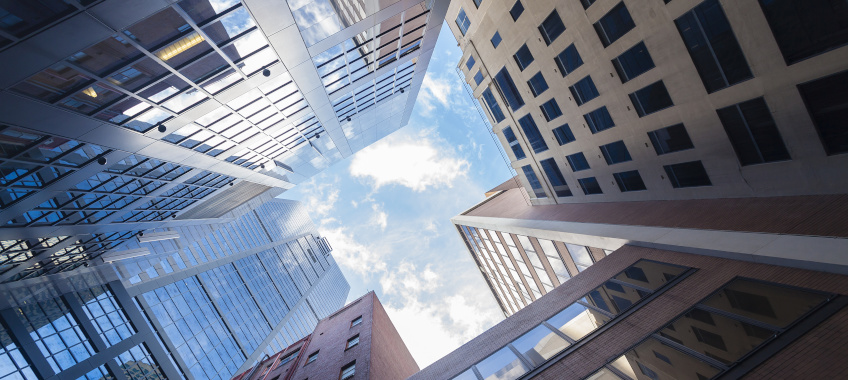 Commercial, business and asset finance lending surged in the June quarter, amid renewed business confidence, new research has shown.
Loan Market Group-owned aggregation group FAST has released its Business Lending Index for the June quarter, which has painted a rosier picture than previous reports amid renewed business confidence.
Indeed, FAST Group's settlements of commercial, business and equipment/asset finance loans from investors and business owners over the June quarter were 11 per cent higher than the corresponding period in 2020 at $1.34 billion.
Commercial and business lending over the quarter totalled $1.19 billion, representing a 9.7 per cent quarterly increase for June 2021 year-on-year.
The findings are based on lending data across a broad cross-section of lenders on the FAST panel, including banks, non-banks, and large and small lenders, as well as a survey of 176 FAST business brokers (who write 29 per cent of commercial, business, equipment and asset finance deals in the broker channel).
The total value of commercial and business lending settlements for surveyed brokers rose to $8.7 million per broker in the six months to June. In contrast, the average total of settlements in the six months to June 2020 was $5.9 million.
Consequently, the share of commercial property investments/refinancing rose as a share of broker activity from 33 per cent six months ago to 41 per cent at the end of June.
FAST attributed this increase to the demand for commercial property driven by low interest rates and renewed business confidence during the post-COVID-19 economic recovery.
However, supply has not met demand while competition has prompted a rise in deal values, the report added.
Asset finance faces constraints
On the other hand, equipment/asset finance deals softened, with FAST brokers averaging $736,000 over the reporting period, down from $1.1 million six months ago.
According to the report, the federal government's instant asset write-off incentives led to a surge in asset and finance lending for FAST Group brokers mid-2020. Businesses used the incentive to upgrade equipment and expand their fleet.
Moreover, with international border closures, many clients chose to redirect holiday funds to upgrading their vehicles, while more people chose to drive to work instead of using public transport, and take road-based trips.
However, supply chains have been unable to keep pace with the demand for asset finance. A shortage of semiconductors around the world (required for electronics of vehicles) has delayed delivery times, resulting in significant cancellations.
Cars and light commercial vehicles accounted for 70 per cent of broker activity.
Respondents said that they believe that vehicles would continue to lead the equipment and asset finance activity in the future, but they also tipped smaller increases in heavy commercial vehicles, yellow goods such as cranes, agricultural and medical equipment.
Smaller lenders grow loan share
Smaller lenders have clawed back some of their share of commercial and asset finance lending over the last six months. Smaller lenders' share of settlements across the combined commercial, business and asset finance, and equipment sectors increased to 31 per cent in the June quarter, up from 27 per cent in the same period last year.
However, the larger banks' share of settlements declined from 73 per cent to 69 per cent over the same period.
Smaller lenders recorded a 27.8 per cent year-on-year growth in settlements to $419.7 million, while larger lenders settled $925 million (up 5 per cent year-on-year).
"Smaller lenders have promoted their faster turnaround times at a time when larger lenders have experienced bottlenecks in assessments and processing due to rising demand and increased policies," the report stated.
"The rise of fintechs, neobanks and specialist lenders – the majority of which are utilising data to drive quicker outcomes – has provided brokers' customers with increased alternatives and options to meet their individual needs."
Brokers optimistic about commercial property
More than half (52 per cent) of broker respondents said that they believe that they will write an increased volume of commercial property and refinancing deals going forward. Owner-occupier purchases accounted for 16 per cent of broker's share of activity.
Owner-occupier purchases were nominated as the sector most likely to undergo growth in the near future, with 45 per cent of brokers predicting increased settlements.
Commenting on the rise in loan volumes, FAST Group CEO Brendan Wright said: "Brokers are reporting significant increases in enquiry, which is reflective of the demand in the marketplace, especially among assets and sectors that are COVID-resilient like warehouses and transport and logistics.
"The recovery of smaller lenders in business lending highlights how they've improved the speed of their assessments in the wake of COVID and the willingness of borrowers to seek out more alternatives to be on the front foot in a competitive market."
Mr Wright also noted that Victoria improved the most among the states, with the volume of settlements through FAST's state-based network rising 73 per cent year-on-year to $401 million, just short of the pre-pandemic level of $404 million record in the 2019 June quarter.
"The June quarter underlined the improved confidence in business lending in Victoria and the willingness of investors and business operators to get back on track after last year's lockdowns."
Mr Wright said the index indicated very few brokers making "pandemic-specific" loan applications for businesses in the most recent period, underscoring the economic recovery.