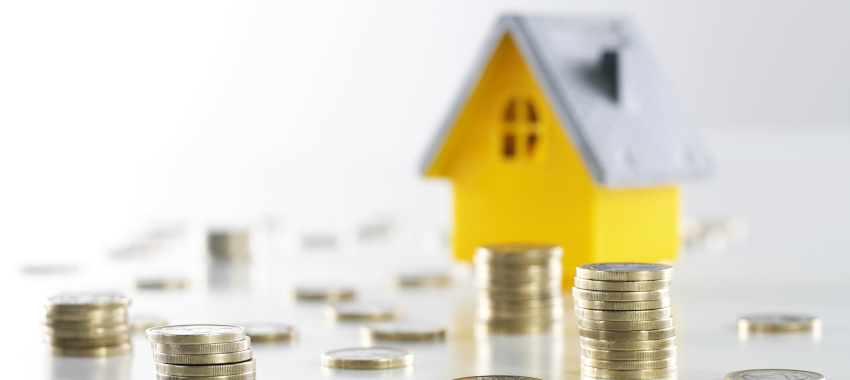 An executive from buy now, pay later provider Zip has echoed reports from brokers around how banks treat home loan applicants who have used the payment method.
Speaking to the parliamentary joint committee on corporations and financial services on Monday, Zip Co co-founder and chief operating officer Peter Gray launched some accusations against some unnamed banks of anticompetitive conduct.
One of the claims Mr Gray made was that the primary reason for customers deleting their Zip accounts is their bank had told them they needed to drop their buy now, pay later provider in order to secure a mortgage.
Liberal MP and committee chair Andrew Wallace asked Mr Gray to confirm reports from customers and brokers that the use of buy now, pay later (BNPL) services can drag credit assessments when applying for a home loan.
"I have heard that if banks see repayments to buy now, pay later providers, the banks – I can't name the bank because I don't know the bank, so let's just call them the banks – take a very dim view of that person's credit assessment," Mr Wallace said.
Mr Gray asserted that banks would "absolutely" see BNPL providers in a negative light.
"It is interesting given that our data shows the average credit score of a Zip customer is higher than the average credit score of a big four applicant," the executive said.
"I think further to that, and … potentially one for the banks to answer, are they instructing their customers to close buy now, pay later accounts to have a mortgage settle and then offer them a credit card, in lieu of closing that account?"
Mr Wallace asked if Zip customers had told the company about such conduct from their banks.
"I can confirm to the committee that the number one reason for them closing their account is because their bank has told them they need to, to proceed with the mortgage," Mr Gray stated.
Labor senator Deborah O'Neill weighed in, calling it "strong-armed tactics".
"Very interesting that there'd be buy now, pay later models within the banks at the same time that they're telling people to get out of them," she said.
But such conduct does not align with current regulations, Mr Gray added.
"My understanding of the obligations under responsible lending indicates that the bank needs to understand if a customer can afford the repayments for the mortgage after an assessment of their income and expenses, which then must be validated by third-party data," he said.
"Now the bank can understand if customer can afford the mortgage repayment, and this is well documented through some previous litigation, I'm sure we're all aware, that they could continue to be able to make the mortgage payment and manage their own financial obligations.
"To then impose a restriction on them in continuing to engage or interact with a buy now, pay later provider – they need to disclose why they're doing that."
The executive also commented that banks feel threatened by the rise of BNPL players.
"It's clearly because they're concerned about the level of engagement that our service has with that younger generation or new generation or a mainstream Australian. The average age of a Zip customer is now 37," Mr Gray said.
"We're clearly a competitive threat in the way we provide a clearer, more transparent and more fair solution to what's traditionally been their target market."
[Related: 48% of home loan applicants frustrated by paperwork]