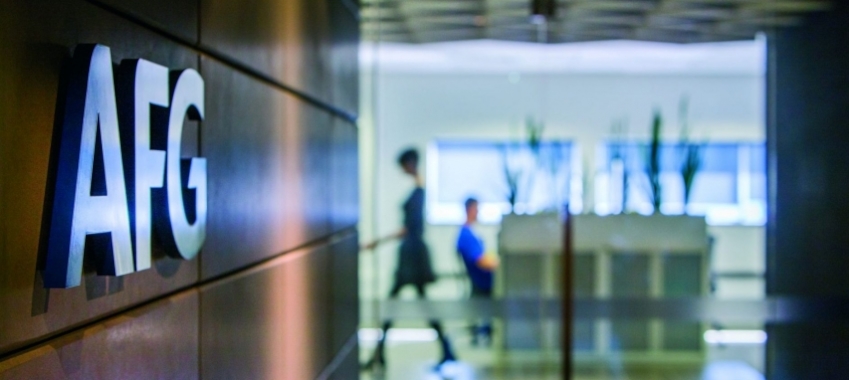 The aggregation group has agreed to invest $15 million in a neobank, leveraging its banking as a service offering and white labelling a personal finance manager app to AFG customers.
Australian Finance Group (AFG) has partnered with fintech Volt Bank (Volt) to form a strategic alliance and is investing $15 million into the company.
The alliance will:
Provide AFG Home Loans with a digital white labelled mortgage product (funded by Volt and available to AFG's network of more than 2,975 brokers);

Leverage Volt's Banking as a Service (BaaS) offering by making deposit products available to AFG customers and utilising its tech to digitise the credit decisioning of AFG Securities; 
Provide a white label personal finance manager (PFM) app to AFG Home Loans and AFG broker customers.
Volt and AFG have said they will also work together to develop and distribute further Volt white label products to AFG brokers in the future, including personal and business loans.
The alliance will also enable Volt's direct customers who do not fit Volt's loan credit criteria to be referred to AFG, with customer consent, for fulfillment by AFG brokers.
The strategic alliance and investment is expected to complete after satisfaction of a number of conditions (with the $15 million investment held in escrow until satisfaction of the conditions).
Once these are met, the white label Volt-funded digital mortgage product and AFG-branded PFM app are expected to be piloted in the last quarter of this calendar year, and be made available to AFG brokers in the first quarter of 2022.
The $15 million investment will give AFG a 7.6 per cent shareholding in Volt Corp Ltd based on Volt's current series raising amount of $85 million.
AFG CEO David Bailey commented: "This alliance allows AFG Securities to harness Volt's nimble banking solutions to deliver market-leading innovation and faster decisioning to our brokers and customers, accelerating the 'time to yes' for AFG Securities customers.
"The strategic alliance will deliver value to both companies as we combine Volt's Banking as a Service platform with AFG's broker technology and significant distribution footprint to deliver competitive products and streamlined digital solutions for brokers and their customers."
PFM to help reduce pain points
As well as focusing on loans, the strategic alliance will deliver to AFG a white label personal finance manager (PFM) app, powered by Volt. 
This will help AFG's customers better manage their finances and, in the future, "allow AFG brokers to provide a more efficient home loan application process for borrowers" by integrating with AFG's CRM. 
Mr Bailey told The Adviser: "We're well aware that open banking has come in and we've been thinking about how that might impact how our brokers interact with customers. So, another part of the transactions is that we will take the personal finance manager app which Volt is preparing for its own customers, and white label that as AFG so our broker customers can use it.
"That provides another tie-in for the customer to their broker. Ultimately, the app itself will then feed into our CRM which will enable transactions and loan lodgements and selections to be handled directly through the PFM.
"That will take it a step further and provides that level of protection for brokers as well, because it makes sure that the PFM their customers are using is one which is secure and aligned to their aggregator/broking business as opposed to another financial services provider."
He continued: "This agreement positions AFG brokers at the forefront of change. The development and availability of a PFM app is an important part of ensuring our brokers have the best opportunity to participate in the benefits of open banking as it builds across the market in the future.
"The relationship a broker holds with their customer is fundamental to their success."
The CEO added that the provision of the new PFM app technology would "enhance that connection and ensure their customers' interests are kept front and centre", he said.
"We look forward to working with the team at Volt to combine our technology with the digital tools Volt has built to enable our brokers to continue to provide the personalised service the channel's success is built upon, and to equip our brokers to succeed in an increasingly competitive digital environment."
Volt founder and CEO Steve Weston said: "Volt is thrilled to partner with AFG to bring our digital mortgage offering to the market at scale. AFG are pioneers of the mortgage broking industry and touch one in every 11 home loans written in Australia. Their endorsement of Volt's digital offering through this partnership and equity investment is a landmark moment for our company.
"Volt has distinguished itself by pursuing a Banking as a Service model, and the partnership with AFG is testament to demand for integrated and white label banking to improve customer relationships. The management of financial services is no longer the domain of a handful of large institutions. Volt wants to facilitate a future where a range of businesses, large and small, can deepen their customer relationships by supporting financial journeys," Mr Weston said.
Former HSBC chair joins Volt board 
In addition to the strategic alliance and raise, former chair of HSBC Bank Australia, Graham Bradley AM, will join the Volt board as chair in June, subject to regulatory approval. 
Volt's current chair, John Masters, will become deputy chair and chair of the audit committee. 
Mr Bradley has chaired numerous ASX-listed companies, including Stockland, GrainCorp, EnergyAustralia, Virgin Australia International Holdings, and Infrastructure NSW. 
He was also managing director of Perpetual Limited from 1996-2003, and chaired HSBC Bank Australia from 2004-2020.
Welcoming Mr Bradley, Mr Weston said: "Graham is one of the country's most experienced company directors and brings a wealth of knowledge to Volt. He is eager to be part of the future of banking and will be fundamental in driving Volt's ambitions."
Mr Bradley added: "I am excited by the opportunities that lie ahead for Volt and am delighted to join the team that will shape the company's future strategic direction. 
"The Volt team has successfully navigated the COVID disruptions of 2020 with their Banking as a Service strategy intact. With the new strategic partnership with AFG and additional capital funding, Volt is well positioned to scale up quickly to provide highly efficient and competitive financial services to the Australian market." 
[Related: Neobank delays loan rollout due to COVID-19]