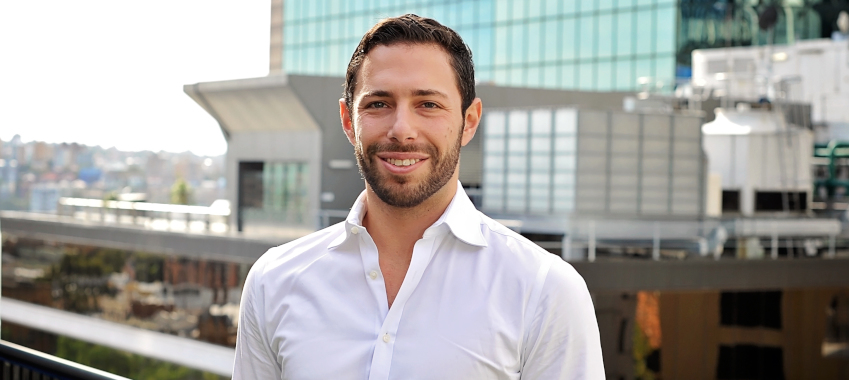 The merger between major brokerage Aussie and online loan platform Lendi has officially finalised, with David Hyman taking the helm as group CEO.
Online brokerage Lendi has announced the completion of its merger with franchise brokerage Aussie Home Loans to form the Lendi Group to create what it said is the biggest retail mortgage brokerage.
In December 2020, the Commonwealth Bank of Australia (CBA) – the previous parent company of Aussie – announced that it had signed a binding heads of agreement to merge Aussie with Lendi.
Under the agreement, Lendi shareholders hold the majority shareholding of 55 per cent in the merged business, while CBA holds a 45 per cent shareholding and continue to provide funding for the Aussie Select branded home loan product.
At the time of the announcement of the merger, Mr Hyman said that Lendi and Aussie will remain as separate brands, with Lendi technology underpinning the two brands.
As such, the group has now said that it will operate a multi-brand strategy, maintaining and investing further in the Aussie and Lendi brands while combining the complementary capabilities of Aussie and Lendi's people, systems, operations, and relationships.
At the operational level, the structure of Lendi Group will comprise three business divisions including lending, distribution and platform. This will be supported by group services.
According to Lendi Group, the Lendi platform will form the "backbone" of the business, and will generate "productivity and growth" within the Aussie branded franchisee and broker network alongside Lendi's home loan consultant and specialist teams.
The move to the new operating model will be conducted in a phased approach with the priority to ensure a smooth transition for teams, franchisees, brokers, customers and business partners.
Lendi Group will be led by David Hyman as group CEO, and will be supported by a leadership team consisting of executives from both Aussie and Lendi, including all of the original Lendi founders.
According to Lendi Group, the retail mortgage brokeragehas a loan book of over $70 billion, over 1,200 brokers, and 220 retail stores across Australia.
Group announces division heads
The platform business division will be led by Lendi co-founder Mark Kalajzich as division CEO. He will be supported by co-founder and chief information officer, Martin Lam.
Distribution will be led by Aussie chief sales and distribution officer Brad Cramb as divisional CEO, who will work alongside group chief operating officer and Lendi co-founder Sebastian Watkins to bring to market an "omnichannel broker value proposition" encompassing the Aussie broker and franchises network, Lendi's home loan specialist, consultant teams, and platform offering.
Aussie chief customer officer David Smith will lead lending as divisional CEO, whose focus will be to combine the Aussie branded product portfolio with Lendi's platform.
Commenting on the completion of the merger, Mr Hyman said: "The differences between the Lendi and Aussie models are what makes our two businesses so complementary and with that comes huge opportunities for our brands, people, brokers, franchisees and business partners.
"At the heart of it, Lendi and Aussie have always been driven to change the home loan industry for the better. Disruption is in our DNA and together our impact will be huge. Together, we will bring a greater choice of products, efficiencies and ways to engage in the home loan process to Australian borrowers and brokers."
He continued: "Over the past few months, we've been building our approach to bringing the businesses together while maintaining the high levels of service our customers and partners know and expect from both brands. We are delighted to have reached completion of the merger and to now be able to put our plans into action."
The history of Lendi
Lendi was founded eight years ago by Mr Hyman and his co-founders, Mr Watkins, Mr Lam, and Mr Kalajzich.
Their objective was to change the way borrowers secure home loans by "disrupting the status quo in the mortgage market".
They aim to do this by using technology, with the platform that helps customers compare, apply, and settle their home loan online while being supported by a team of brokers forming the core service offering of the group.
The platform technology compares hundreds of customer data points against thousands of loan options from the panel of banks and lenders to provide customers with home loan recommendations.
James Symond to leave Aussie
Last week (27 April), Aussie announced that its former CEO James Symond will step down from his role after the company moves forward with its merger with Lendi.
Mr Symond, who first began working at Aussie when he was 19 years old, and was appointed Aussie CEO in 2015 – will step down from the company that his family first founded in 1992 in a bid to disrupt the dominance of the banks in the home loan market.
This represents the first time in the company's 29-year history that a member of the Aussie family has not held a position at the company, after founder and former CEO and chairman, and Mr Symond's uncle, John Symond, stepped down from his role and announced his retirement in November 2020.
James Symond, who was diagnosed with multiple myeloma (a form of cancer affecting the bone marrow) in 2017, commented on his departure: "I am extremely proud of what Aussie has achieved over the past three decades. From humble beginnings, Aussie has come a long way, from revolutionising and bringing healthy competition to the Australian home lending industry to where we are today with the largest retail footprint of any mortgage broker brand in Australia.
"Aussie now has a national distribution network with over 220 stores, over 1,000 brokers and 300 team members, who are part of the family-style culture John and I successfully built over three decades."
Aussie's history
Aussie was initially established as a non-bank lender and mobile banking brand, with the company's founder "Aussie John" featuring in many advertising campaigns over the years positioning the company as an alternative to the big four banks to secure a mortgage.
The brokerage bought the Wizard franchise network with CBA (which owned 33 per cent of Aussie at the time) in early 2009.
In 2012, CBA increased its share in Aussie to 80 per cent while Aussie acquired National Mortgage Brokers (nMB).
Aussie sold nMB to Liberty Financial in 2017 and CBA completed its full acquisition of Aussie that same ear.
In 2018, CBA announced plans to demerge Aussie into a new wealth group but suspended its plans and sold the wealth business involved in the demerger separately.
In December 2020, CBA announced that it had entered in an agreement to merge Aussie with Lendi.
Aussie recently launched a new direct offering in partnership with mortgage fintech Tic:Toc called Aussie Online.
This will enable consumers to access Aussie both via the broker and direct channels.
The first product under the offering – Aussie Edge – is funded by Bendigo and Adelaide Bank (which has a 28 per cent stake in the fintech), and targets "digitally savvy" purchasers, refinancers, owner-occupiers, and investors, with fixed rate, variable rate, and an optional offset account.
Aussie said earlier this year that it will increase the numbers of its stores across Australia by 24 this calendar year, taking its franchise to a total of 244 stores. It is seeking to reach a total of 300 stores and 1,200 brokers by 2023.
The major brokerage recently reported reaching record lending volumes in March worth about $2 billion in settlements and about $3 billion in lodgements of loan applications.
It is expecting loan settlements to reach $10 billion for the first six months of 2021.
Find out more from James Symond the history of Aussie and what he hopes the future will hold for the brand in the recent Mortgage and Finance Leader podcast, run by our sister brand Mortgage Business:
[Related: Aussie CEO on the Lendi merger]