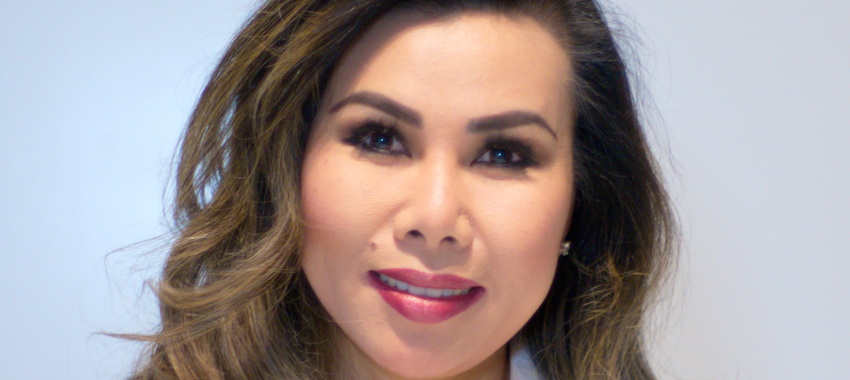 It's no secret that the market is starting to turn. Brokers that I'm speaking to in the home lending market are noting that the record levels of consumer intent and inbound business that the industry saw last year have now softened, and are likely to slow down.
It's a market filled with uncertainty and a volatile outlook. As a result, everyone's minds are turning to building greater business sustainability for the year ahead.
A common trait among broking businesses has been to stop marketing and acquiring when times are good and start marketing again when things cool down. When brokers are busy and business is coming through the door, marketing is the last thing on their mind. They are busy dealing with the business at hand. This short-term view quite often impedes the way brokers can build quality customer connections.
Long-term relationships, on the other hand, build a sustainable business that is consistently busy. 
To this end, smart broking businesses think about marketing as an 'always-on' function based around targeted customer acquisition, building long-term relationships, and taking advantage of the light-touch nature of digital platforms. 
There is a big difference between lead generation and customer acquisition, particularly when the former is done in a stop-start nature with a short-term view. High volume, high intensity lead generation is a time-consuming and costly process. The leads are usually poor quality, require additional work and even then, the broker isn't guaranteed a result. 
An ongoing digital marketing strategy, if implemented properly, can smooth out that lumpiness that plagues so many brokers. 
Mortgage brokers shouldn't be waiting for customers to come to them. They should seek access to channels that supply quality data, so they can proactively grow their business by choosing the clients they want to build relationships with. 
While brokers see value in digital marketing, the majority invest in it irregularly. The true value of digital marketing is unlocked when businesses make an ongoing commitment and integrate it into their workflow. 
This allows them to build relationships, which is beneficial not just for the long-term, but also by increasing their chances of turning one customer connection into many. Using digital channels to drive customer acquisition means that you are connecting with people who are already looking for a home loan, unlike lead generation, where brokers are often left working out if the 'lead' is even a borrower at all. 
Digital marketing channels have the capability to drive significant flows through a broker's business, delivering a stream of quality customers on a consistent basis. If managed properly, these customers can multiply based on other credit products they may be in the market for or by providing referral and advocacy for your business. 
The industry is evolving, and younger, more tech-savvy operators are beginning to realise they can build a thriving business around smart digital marketing platforms. This is a cohort of brokers who value digital marketing, understand how to nurture connections, and want their investment spend to deliver quality customer relationships. These are forward-thinking finance professionals who are eager to scale their business in an increasingly digital world. 
Based on this, I would say that there are three main points when it comes to building a sustainable business that can grow into the future, and protecting your business against volatile markets.
Consider how you can have an 'always-on' approach to marketing and customer acquisition.
Take advantage of the highly targeted nature of digital platforms.
Ensure you have strong nurturing practices to ensure that one customer becomes two, three or even five. 
What underpins all of the above, of course, is the quality of customer data. It is not uncommon for broking groups large and small to purchase leads from third-party providers. In some cases, these leads are not qualified, meaning that the person didn't even want a home loan. They may have purchased some white goods and their data was captured and sold. When they receive an unexpected call from a broker months later, they're surprised to learn that they had triggered a 'home loan inquiry'. 
A broker shouldn't need to distract themselves with converting poor quality leads. They should be working with people who genuinely want their help. Customer acquisition is the name of the game, not lead generation. A targeted, data-led approach is far more effective. 
These issues are happening at all levels of the industry. 
At both an SME level and a wholesale aggregation point of view; whether a broker is new to industry, or looking to scale their established business; there are benefits to be reaped from this mindset. 
Discipline around consistent, and highly-targeted, data-led customer acquisition, and relationship building, can significantly increase marketing ROI and help drive business growth through an uncertain and changing market. 
Anny Le Wilson is chief revenue officer at home loans marketplace Joust. As CRO, Anny is charged with the sales and operations at Joust.  
She has specialised in the banking and finance industry for over 18 years from early beginnings in managing a broker firm, to holding senior and executive roles in specialised growth markets such as Asian Banking and third-party broker origination. 
Her experience also extends to working with customers and businesses in various banking segments (Personal, Retail Small Business, Business, Professional Services and Corporate Banking) across most of the major banks in Australia.