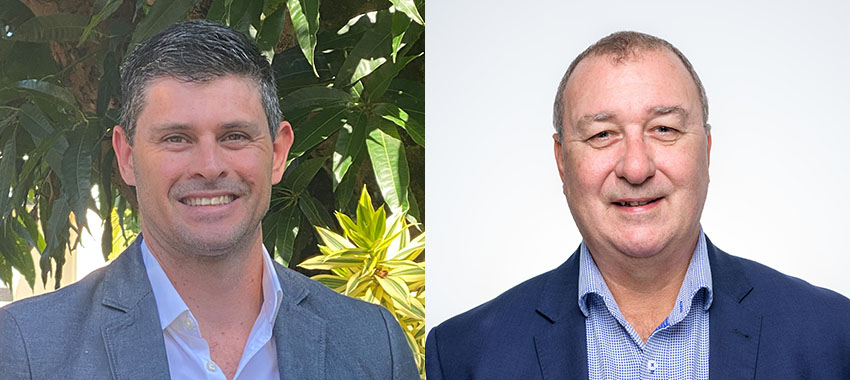 The business lender has announced a number of appointments, including the expansion of its national sales team.
GetCapital has expanded its national sales team with the appointment of Colin Dawe and Daniel Crowther as two new regional sales managers.
Commenting on the new appointments, GetCapital sales director Kristian McCausland said: "We are extremely fortunate to have managers of Colin and Daniel's calibre join the GetCapital team.
"They bring years of experience in servicing the broker market and exemplify our commitment to the channel."
Mr Dawe has over 30 years of experience in asset finance, along with sales and industry knowledge. He was national manager broker sales at Macquarie Leasing Pty Ltd for almost 22 years.
"With his leadership qualities as regional sales manager - southern, he will undoubtedly strengthen GetCapital's offering," Mr McCausland said.
Mr Crowther, who has been appointed as regional manager for Queensland and NSW, has over 15 years' experience within finance, including senior leadership and project roles, spending the last seven years as a business development manager (BDM) and sales manager within aggregation.
He previously spent over six years at Australian Finance Group, where he held the roles of BDM and state sales manager for Queensland.
He has also held roles such as team leader, BDM at Firstmac, team leader Broker Elite at Suncorp, senior project manager at ANZ, and lending leader and senior relationship manager (business development) at Suncorp.
"As regional sales manager - northern, he is well positioned to assist GetCapital's business with deep insights into the finance broking channel, and complements our team well," Mr McCausland said of Mr Crowther's appointment.
In addition, GetCapital has also appointed former Westpac senior business manager Geraldine Brabazon as a BDM in Western Australia, and former sales specialist at automotive group Eagers Automotive Sharna Murray as a BDM in Queensland.
Ms Brabazon previously held roles at St.George Bank, including local business manager and senior business manager.
Commenting further about the appointments, Mr McCausland said: "Our team is focused on helping brokers reach their full potential by unlocking more value from their customer relationships. The national BDM team is fully equipped to support brokers with their business finance needs, scenarios, deals and ongoing education programs.
"As a company, we continue to invest in a complete range of business finance solutions that help businesses grow, from working capital facilities to asset finance."
[Related: Majors, GetCapital appointed to SME Guarantee Scheme panel]