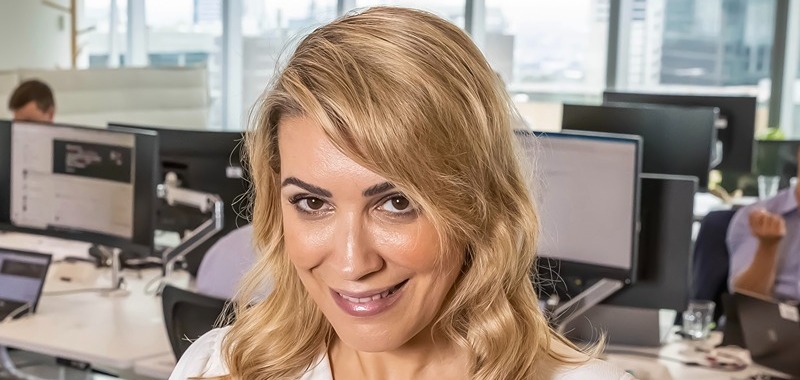 Lending to Aussie manufacturers at the big four bank has risen by 15 per cent in the last year, as demand has shot up for local goods.
A recent consumer sentiment survey from NAB has found Australians have become more cost-conscious in their shopping, with more demand for local and sustainable brands.
Almost half (44 per cent) of consumers in the June quarter were more mindful of where they spent their money, while around 35 per cent said they were more conscious of buying Australian-made, rather than an overseas product.
A third (34 per cent) said they were more mindful of supporting local businesses in their area.
As such, NAB executive for small business, Ana Marinkovic, said the trends would likely endure beyond the pandemic.
"Since the onset of the pandemic, more customers are choosing to support local businesses and buy Australian made. This is reflected in our lending to local manufacturers over the past 12 months," Ms Marinkovic said.
"Lending to the industry is up 15 per cent to $7.6 billion in the last year – a strong sign that customers are becoming more demanding when it comes to where and how the products they are purchasing are sourced."
She added that with ongoing pressure on global supply chains, NAB had observed more business owners look to where they could source products and materials locally, to reduce their reliance on international suppliers.
The NAB survey noted 27 per cent of customers had researched brand and product choices before buying, while 24 per cent made purchases because of deals.
There had been a decline in consumers buying products based on delivery times and cost (11 per cent), purchasing online to avoid going into a store (11 per cent), buying products due to convenience (8 per cent) and buying online and picking up in-store (3 per cent).
The NAB Consumer Stress Index increased for the second consecutive quarter to 56.4 points over the three months to June, from 55.7 points in the previous quarter. 
Higher stress had been largely associated with rising concerns over costs of living, which jumped by a further 2.3 points during the quarter to 67 points – the highest read since the December quarter, 2018. 
But consumer stress was down year-on-year, from 57.8 points, and well below the survey average of 58.7 points. 
The consumer sentiment report from NAB also mentioned recent research finding that mortgages had been the largest contributor to cost-of-living pressures for around 12 per cent of Australians.
Perceptions of rising mortgage costs had jumped sharply over the June quarter, up to 41 per cent, from the previous 21 per cent who agreed in the three months to March.
NSW and Victorian residents were more likely to say their home loans had added the most to their costs of living than other states.
Home loan costs also had a larger impact on consumers in capital and regional cities, compared to rural areas.