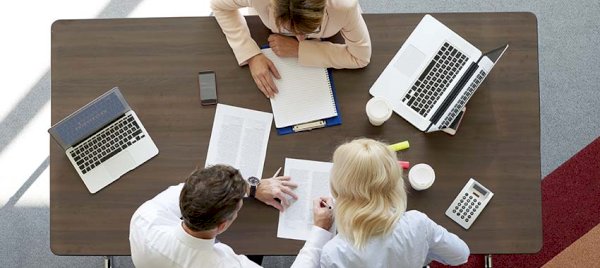 The non-bank business lender is now offering high-value unsecured loans to Connective brokers after joining its lender panel.
The move (which became effective on effective 1 May) makes available Banjo Loans (Banjo) unsecured business loans to brokers aggregating under Connective.
Head of sales Brendan Widdowson said he was excited to work with Connective's commercial brokers and service a "niche" market.
"Few lenders are willing to lend without property as security, yet SMEs repeatedly tell us that's what they prefer," Mr Widdowson said.

"Banjo has largely captured an increasingly popular niche – providing businesses with higher value unsecured loans from $300k-plus."
With a loan book upwards of $350 million, the company offers unsecured business loans from $20,000 to $1 million across and in some cases up to $2 million, which Mr Widdowson said was one of "few lenders" to meet "high end" market demand.

"Banjo's unique strength lies in our combination of rapid data analysis technology with a personalised relationship approach, that gives clients and partners the best of both worlds," Mr Widdowson said.

Welcoming the move, Connective's head of asset finance, Brent Starrenburg, said it would support more Australian SMEs to grow their business.
The aggregator now boasts more than 4,000 members, with $85 billion in settlements annually across residential, asset finance and commercial.
"We know how hard it can be for small businesses to secure funding crucial to maintain or expand their businesses. Because of this, we're eager to have Banjo join our lender panel as they bring a realistic, efficient and tailored option for SMEs who need to access funding," Mr Starrenburg said.

A recent SME survey conducted by Banjo found that up to 80 per cent of Banjo's lending is currently sourced through brokers and 62 per cent of businesses faced challenges securing funding, driving the ambition for the move.

Mr Widdowson said in particular the slow pace of big bank processing applications was a "main frustration" for SMEs paving the way for alternative lending.

"Our research also tells us that Australian SMEs are coming out of two years of the pandemic with an upbeat outlook and an eagerness to invest in their business. Yet many are not fully informed about the alternative options available to them," said Mr Widdowson.
"Ultimately, our goal is to be able to help brokers to help many more SMEs around Australia."
[Related: Lender launches $1mil loan product to market]