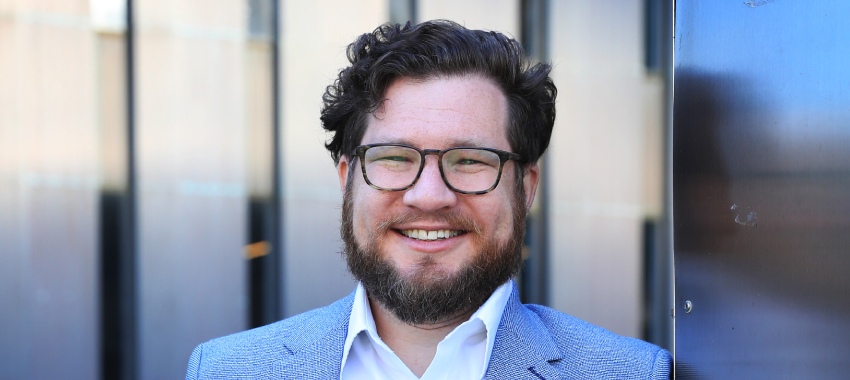 Skyrocketing house price growth appears to have faltered, after prices fell nationally in May, as the cost of borrowing rises.
As the Reserve Bank of Australia (RBA) lifted interest rates earlier this month, PropTrack's Home Price Index reported home prices fell -0.11 per cent in May marking the first drop since the start of the pandemic.
While the May housing market activity was disrupted by the federal election, price growth had been slowing for some time, with conditions shifting from the rapid increases in 2021, PropTrack economist Paul Ryan said.
"We've seen price growth decelerate very, very quickly over the past six months, while it was a small fall, it was a continuation of prices fall," Mr Ryan said.
The report found while annual price growth had fallen from 24 per cent six months ago it was still up 14 per cent overall.
In Sydney house prices growth dropped 0.29 per cent, which was still up 10.21 per cent on annual growth. Melbourne took a dip of 0.27 per cent (up 7.49 per cent annually), while prices in the ACT were down for the first time in three years (-0.12 per cent).
Brisbane and Adelaide saw the highest growth rates up 0.35 per cent and 0.58 per cent, respectively taking their annual growth rate up around 25 per cent.
Mr Ryan said the fall in house price growth was anticipated, on the back of market uncertainty with the rising costs of living, inflation over 5 per cent and May marking the first of many interest rate hikes.
"I don't think it's as clear cut as this leads to that, but it definitely shows that rising interest rates have had a big impact on the market over 2022," Mr Ryan said.
"I think a lot of buyers are a little uncertain at the moment, particularly about just how quickly interest rates are going to rise."
While the RBA doesn't target house price values directly, Mr Ryan said there was some correlation between the increase in housing values and wealth overheating the market that led to an increase in inflation fueling the rate hikes.
"The big driver of the increase in prices we saw over the past few years was the lowering of the interest rates, which boosted everyone's borrowing capacity and pushed up prices," Mr Ryan said.
"And now as the RBA looks to contract the economy a little bit, it kind of has the opposite effect where it constrains maximum borrowing amounts for households."
While the major banks agreed interest rates will continue to rise, predicting up to 2 per cent by 2023, the speed of interest rate hikes and wages growth remain the key unknowns for house price growth moving forward.
"The uncertainty is just how quickly interest rates go up and how fast wages are going to respond to this really tight labour market condition that we've got," Mr Ryan said.
Despite the uncertainty, Mr Ryan said the market is not in a "classic downturn condition" just yet, instead remarking it was "nicely poised".
"I would typify these conditions as being actually quite good. We've got solid growth. Lots of sellers are feeling confident to bring properties to markets," Mr Ryan said.
Housing affordability is a 'structural problem'
While government policies around getting more Australians into home ownership formed the cornerstone of the recent federal election, AMP's chief economist, Dr Shane Oliver said affordability is a "structural problem" and targeted policies were needed.
"There is a need for policies to fundamentally improve affordability and change the way we live in Australia," Mr Oliver said.
"What we're seeing at the moment is a cyclical improvement in affordability that's coming about because of higher interest rates and depressing prices, but it's not clear that it will be sustained."
Although a fall in house price may lead to an improvement in affordability, Mr Oliver said the rise in interest rates will keep the cost of borrowing high and in turn constraints on housing affordability.
"What we're seeing is buyers pulling back because they can't borrow as much and they're fearful about higher interest rates," Mr Oliver said.
On the plus side, the drop in price growth is not due to defaults on loans causing an increase in supply, he said.
"At the moment, you're mainly seeing the negative impact on demand from higher rates rather than supply," Mr Oliver said.
"In time as rates go up and some households get into mortgage stress and may decide they have to sell their house then you may have a supply aspect to it."
Referencing the central bank's estimates that the median borrowers are about two years ahead of their repayment schedule and have buffers in place, Dr Oliver said there's a cohort of borrowers who won't be impacted by increased rate rises.
"In theory, provided they didn't lie on their loan and the bank did the work. They should be able to sustain interest rates up to 3 per cent higher but of course it's never that simple," Mr Oliver said.
With the central bank due to meet next week Mr Oliver said the fall in house prices could take the pressure off the central bank to increase rates to onerous levels.
"[The RBA] will be looking very closely at this house price data and how the housing market unfolds because it knows that falling house prices have a negative wealth effect on consumer spending and people feel worse off or less wealthy," Mr Oliver said.
"The Reserve Bank would think that's good because it takes pressure off them to raise interest rates to onerous levels."
Overall, Mr Oliver, alongside other economists agreed the slowdown in the high price growth is a good thing for the property market.
[Related: Property could be at the end of the supercycle boom]