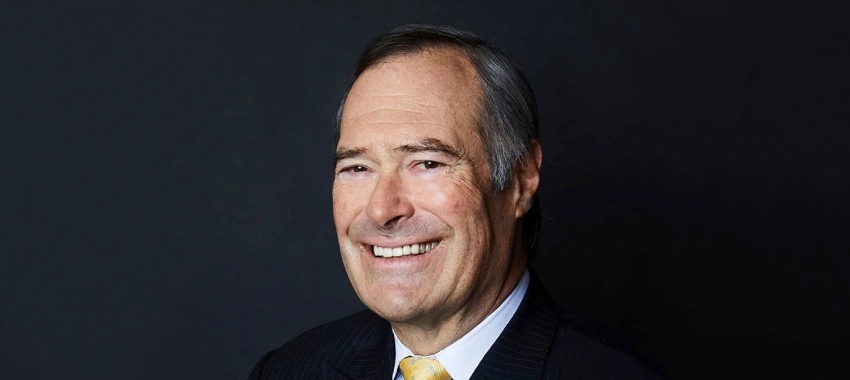 While Humm is pushing to sell its consumer finance business to Latitude, a founder and former chair has flagged that he will vote against the deal.
Humm, formerly known as FlexiGroup, entered into an agreement in February to sell its consumer finance business to Latitude Group for an aggregate consideration of $335 million.
Under the transaction, Latitude would gain the group's buy now, pay later (BNPL) business, as well as its instalment and credit card operations.
The two companies have proposed that Humm chief executive Rebecca James would lead the combined BNPL entity, while two of Humm's directors would also transition across to Latitude's board.
However, the deal is still subject to shareholder and court approval.
The majority of Humm's directors have recommended that shareholders vote in favour of the sale, arguing the price is attractive, the segment's profitability has declined and that it would gain capital to fund the growth of its business lending arm, flexcommercial.
Humm shareholders would also receive Latitude shares under the transaction.
But, Andrew Abercrombie, founder, board director and former chair of Humm has indicated that he will vote against the sale.
Mr Abercrombie, who holds a stake in Humm of around 20.2 per cent, believes that a global sale process for the business could lead to a better deal, arguing that BNPL has become an international industry.
According to the former chair, Latitude's offer has undervalued Humm Consumer Finance (HCF).
He has also stated that a better approach would be for the group to remain listed in its current form and to act out its previous plan for organic growth, becoming an opportunistic consolidator in the sector.
But the Humm board has stated it is "not aware of any superior proposal, whether for HCF or the whole of Humm or otherwise, that is likely to emerge", in a booklet for shareholders summarising the deal.
Falling earnings and competition from larger players
The board has noted that Humm Consumer Finance (HCF) has developed significant technology and credit capabilities, established an attractive customer base and built a strong brand presence.
But, it has warned the landscape is rapidly changing, with increasing competition, lower margins, higher costs and evolving regulation, ongoing investment requirements to support changing customer preferences and larger companies entering the BNPL sector.
"Consequently, HCF is no longer competing only with standalone BNPL providers but with larger, diversified global payments companies," the booklet for shareholders stated.
"As a result of these changes in the consumer finance sector, the macro environment, market dynamics, and the cost and execution risks of the strategic initiatives viewed as necessary to support HCF, the majority directors believe the overall proposal will create materially more value for Humm shareholders than the status quo."
The board believes headwinds will continue for consumer finance, after the segment's cash net profit after tax (CNPAT) came to $46.1 million for the 2021 financial year.
It had rebounded after plummeting to $26.7 million in FY20, from $63.7 million the year before, but so far in FY22, the company has generated $12.5 million for the first half.
"To this end, in recent years Humm has embarked on a strategy to invest in domestic (bundll, hummpro, humm New Zealand) and International (Ireland, UK, Canada) expansion to drive scale, efficiencies and customer connectivity," the booklet stated.
"Collectively these growth initiatives are currently loss making and there is uncertainty as to whether and when they may become earnings positive and further if they will deliver the targeted scale and customer relevancy benefits."
It also noted that consumers had accrued significant amounts of cash through the pandemic and were less likely to lean on BNPL products or credit as they returned to normal spending levels.
Humm previously has signalled that going forward, it would solely focus on its business lending division, flexicommercial – which is focused on the broker channel.
The booklet for shareholders revealed that after the sale, flexicommerical would be led by a new chief executive.
"Its key differentiators compared to competitors include speed to reach credit decisions and fund applications and its specialist offering for capital intensive clients," the booklet said.
"The Humm board considers that flexicommercial is well positioned for continued strong growth, with a range of actionable organic and inorganic activities."
[Related: Brokers help drive surge in Plenti's lending]