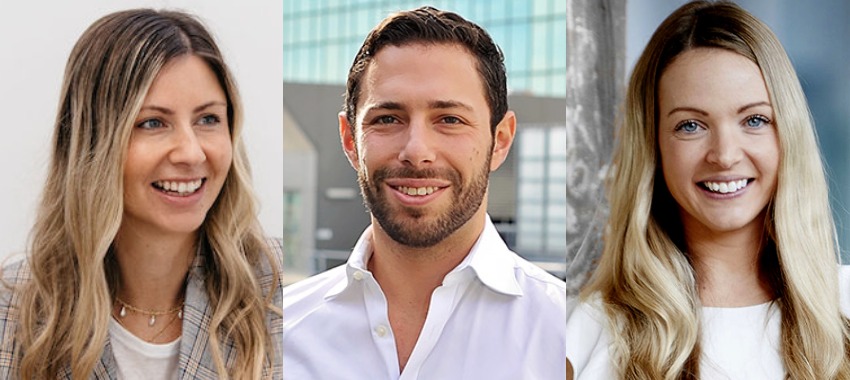 The Coalition's proposed scheme that would allow borrowers to use their superannuation for housing deposits may not help too many first home buyers, lending players have cautioned.
On Monday (16 May), Prime Minister Scott Morrison unveiled a new proposed housing scheme, which would allow first home buyers to use up to 40 per cent of their super savings for a housing deposit, up to an ultimate cap of $50,000.
The Super Home Buyer Scheme would apply to both new and existing homes, and users would need to return their withdrawal to their super fund when their home is sold, including a share of any capital gain.
If the Liberal Party was re-elected into government come Saturday (21 May), the scheme is expected to kick off from July next year.
However, senior staff from digital loan providers WLTH and Lendi have said consumers would need to exercise caution before participating in the scheme.
Catherine Mapusua, head of lending at Australian fintech WLTH has noted that although the Coalition's proposed scheme has no age, property or income thresholds, it is "somewhat limited as to who it can help".
"It mostly benefits the older generations who have a substantial amount in their superannuation and have not yet bought their first home," Ms Mapusua said.
"Even though super is utilised to form part of the deposit, up to $50,000, first home buyers will still need to have saved a 5 per cent contribution genuinely. This is something that a lot of first home buyers are struggling to achieve."
The cash rate has already started to swing upwards, marking its first increase earlier this month. Ms Mapusua stated that as mortgages rates are set to climb, the need for larger deposits is emphasised, to "avoid mortgage stress from overwhelming loan repayments".
In that way, the scheme could let buyers retain some of their cash savings, to cushion themselves against future rate rises, Ms Mapusua added. However, she still believes the grant "won't directly rectify the problem at hand".
"As property prices further increase with the new demand, it makes it more difficult for young Australians who don't have a large superannuation to get into the market," she said.
"I personally believe it helps those who already have a more secure financial future to the detriment of those who need it more."
Lendi Group chief executive David Hyman has similarly said that the Super Home Buyer Scheme "steers in the right direction" when addressing housing affordability, but it has limitations.
He referred to Australian Bureau of Statistics (ABS) data, which showed the median super balance for consumers aged between 25-34 was around $25,000 in June – meaning the proposed scheme would be more beneficial to first home buyers on higher incomes.
CoreLogic has done the maths, calculating that a consumer in the 25-34 age range with a median super balance would only be able to withdraw around $10,000 under the scheme – which would only stack up to around 1 per cent of a median home deposit in Australia.
"Additionally, allowing first home buyers to enter the property market using their superannuation is likely to stimulate housing demand, pushing housing prices up even further and eliminating some of the benefits of dipping into your super in the first place," Mr Hyman said.
He added that ultimately, consumers will need advice and "brokers play a pivotal role in helping customers protect their best interests and maximise opportunities".
Bumping up demand without increasing supply: Domain
Meanwhile Domain chief of economics and research Nicola Powell commented that previous home ownership schemes from the government had increased demand and pushed up house prices.
"Historically we've seen schemes like this increase demand amongst a certain demographic leading to higher demand for similarly priced homes, and subsequently push up property prices at the more affordable end of the housing market," Dr Powell said.
"The benefit of this scheme not having an end date currently, is that this increased demand is unlikely to be as concentrated, however, property prices are still likely to grow in response."
Domain and REA Group have both previously warned that home ownership schemes in this way can have a "catch-22 effect" – helping some enter the market but ultimately bumping up prices further.
Dr Powell also added that the proposed scheme doesn't balance out the increased demand it would create, by adding more supply to market.
"This scheme doesn't provide major headway in resolving the supply challenges in the Australian property market, with no clear incentives to purchase a new development," Dr Powell said.
However, the proposed measure was coupled with another superannuation reform aimed at freeing up larger housing stock – lowering the minimum age for a downsizing incentive.
The measure allows Australians to contribute up to $300,000 from the proceeds of a sale from downsizing a property into their super, outside of the voluntary contributions caps.
Currently, it is only open to Aussies aged 65 and above, and the age limit will slide to 60 from July. But the government has indicated plans to knock a further five years off from the July commencement date, down to a new age limit of 55.
"A possible silver lining is that the scheme goes some way to address the issue of misallocation of housing in Australia (i.e. living in homes that exceed our current needs) and could free up family homes for first home buyers," Dr Powell said.
[Related: Coalition's super for housing scheme comes under fire]