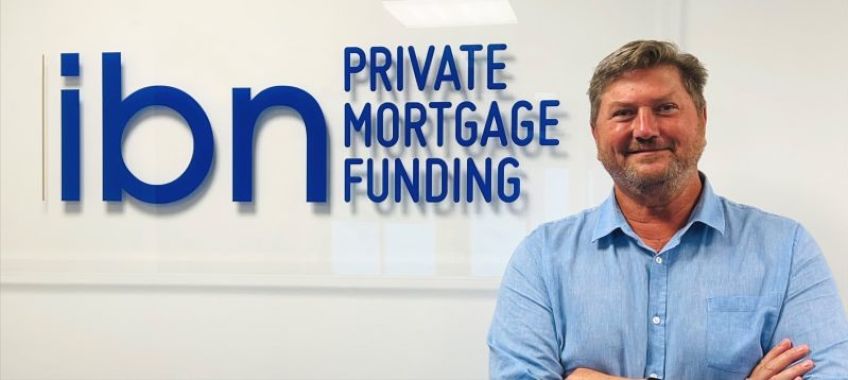 After relocating to Queensland, the former head of southern region for PLAN Australia, Allan Brown, has joined IBN Private's senior leadership team.
Private lending group IBN Private has welcomed finance specialist Allan Brown to its senior leadership team as director of sales. 
Mr Brown has more than 30 years' experience in the financial services and banking sectors, including at MLC Australia and National Australia Bank (NAB) and was most previously the head of southern region (VIC, TAS, SA, NT and WA) for aggregator PLAN Australia. 
He relocated from Melbourne to Queensland to join the Sunshine Coast-based commercial lender last month (March 2022).
IBN Private's chief executive, Scott Roberts, said the new senior appointment would help strengthen the group's relationship-focused service offering. 
"IBN Private operates in highly specialised areas, working with accountants, brokers, bankers and pre-insolvency experts to provide a premium solution for a certain type and level of debt," Mr Roberts said. 
"Allan is highly regarded in our industry and his extensive experience, networks, and ability to deliver high-performing operating systems will enhance the way we service our referral partners and their clients. 
"Importantly, we'll be able to achieve this while preserving our trusted, old-school approach to relationships and our solutions-focused approach to lending." 
Speaking of his reasons for joining IBN Private, Mr Brown noted the breadth of IBN Private's broker and lender networks and said they presented an "exciting opportunity in a dynamic segment" of the financial services sector. 
He commented: "This is an exciting time to be joining IBN Private as we consolidate our position as the premier private commercial funding solutions provider in Australia.
"And the role of the non-banking sector has never been more critical. 
"Complex funding solutions that traditional lenders generally shy away from – from development finance to non-conforming loans, succession planning and the challenges of commercial tax debts – are where we shine and what we're known for. 
"It's a highly specialised and trusted space, built on relationships." 
Established in 2004, IBN Private provides commercial funding solutions for property developers and business owners Australia-wide, specialising in projects valued between $2 million and $200 million.
The group draws on a network of 250 private funders and investors, ranging from large superannuation funds to managed investment schemes. 
Find out more about private lenders and why they're increasing in popularity in the May edition of The Adviser magazine, out next week.
[Related: Pepper confirms new regional, state leadership roles]