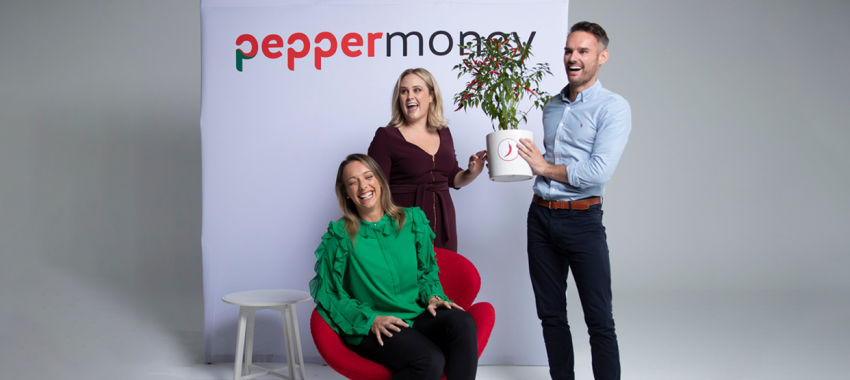 The non-bank lender is asking brokers to nominate industry representatives that have "made a real-life difference to customers or the community", as part of a new give-back campaign.
As part of the Pepper Money Shout Out campaign, the lender is earmarking some of its marketing budget to "promote individuals and organisations that define what making a real-life difference really is about" and reward them for their contribution through a range of gifts, experiences and services (determined by Pepper on a case-by-case basis).
The broking industry version of this campaign has now launched, Pepper Money Broker Shout Out, and asks brokers and introducers to nominate those in the industry who have gone out of their way to help others or the community and made a meaningful difference to the person(s) they have helped.
Pepper suggested that meaningful contributions could include things that:
Increase participation opportunities for others
Support underserved or under-represented communities (such as vulnerable people, those with disabilities, culturally & linguistically diverse people, Aboriginal and/or Torres Strait Islander community, LGBTQI+ community, and individuals/families facing financial hardship)
Enhance physical health, mental wellbeing and/or social connectivity of others
Broking industry nominations are open until 30 June 2022 and select nominees will be profiled in a series of videos and posts. The awards will be given to successful nominees at the upcoming Pepper Money Insights event in July. 
Speaking of the new campaign, Siobhan Williams, the head of mortgages at Pepper Money, commented: "While we're proud to be helping thousands of Australians to achieve their financial dreams every year, as a lender that understands the importance of providing a helping hand when it's needed, we decided to do something more. 
"We want to showcase real stories from people who have made a positive impact on those around them, big or small. That's why we're launching the Pepper Money Broker Shout Out for brokers and introducers around the country to give a shout out to the people in the industry who have made a real life difference to customers or the community – maybe a colleague, an organisation or even a stranger. And, for some of those people, we're going to do something nice for them in return."
Michael McEvoy, the head of sales – asset finance at Pepper Money, said the lender is "look[ing] forward to celebrating and sharing the stories of our many inspiring brokers and introducers who are giving Aussies in their community that extra bit of help". 
"Pepper Money will showcase a range of nominated stories and we will be giving some of them a special Shout Out award on behalf of Pepper Money," he said.
"Please join us in this celebration of inspiring brokers, introducers, and other groups that are doing something inspiring that makes a real difference."
The campaign comes after Pepper Money commissioned a report to look at what Australians most rely on during "tough times" and found that 92 per cent of Australians believe the number one thing that has made a positive difference and helped them cope is people (particularly their family, friends, and neighbours). 
Ms Williams added: "Helping each other is the ultimate difference we can make. Therefore, we have decided to take some of the budget we would normally put towards our marketing spend like any other business, and instead, promote individuals that define what making a real life difference really is about."
The lender's consumer-facing Pepper Money Shout Out campaign is celebrating and recognising those in the general community.
For example, one of the first videos launched under the Shout Out campaign features the captain of the St Kilda AFL Blind team, Shannon Jones, celebrating his work in helping those with visual impairments play and experience AFL, including the SaintsPlay program that focuses on children with neurodevelopmental disability, learning difficulties or ADHD.
As part of the Shout Out reward, Pepper Money is committing to fund a pilot program to enable Mr Jones to bring more children into the SaintsPlay program and has also said it will send Mr Jones, his partner and daughter to the Gold Coast for a holiday.  
[Related: Pepper to take majority stake in Stratton Finance]