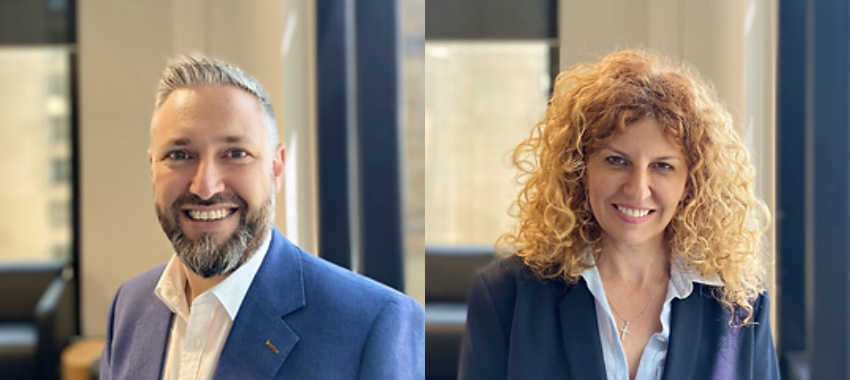 New products and more BDMs are on the cards for the non-bank lender, which was recently acquired by ColCap.
Granite Home Loans (Granite), a non-bank lender that has historically focused on providing high loan-to-value ratio (LVR) and no-deposit loans to young professionals, has revealed that it is expanding its product offering and broker support team off the back of its recent acquisition by ColCap (formerly known as Columbus Capital).
While the non-bank lender added a new self-managed super fund loan product to its offering in 2020, it is expecting to soon launch new products for the broker market off the back of industry consultation and with the backing of its sole funder.
Speaking to The Adviser, Yianni Socratous, head of distribution at Granite, commented: "When COVID-19 hit, we quickly realized that we couldn't [just] do the high-LVR professional products anymore. We went out and had a look at the market, had a look at the products that ColCap was already offering, had a chat to the brokers that we already had relationships with and asked, 'Where could we help you fill a need for the market?'
"So, we decided to take SMSF and turn it into something that any broker can sell, not necessarily just a commercial broker. That's been our journey for the past two years, building that SMSF product. But we quickly realised with our aggregator partners that we were now becoming a lender on their panel that was there to, basically, fill the niches. 
"We've done a lot of work with brokers finding out [which niches] they are struggling with to fill with other lenders or other mortgage managers and basically building products around that."
Mr Socratous confirmed that Granite's primary funder, ColCap, became Granite's sole funder and owner in November 2021 and that the brand was now propelling this new period of growth.
The head of distribution said that, following a "teething period" during the transition, Granite would soon be rolling out new products and expanding its broker support team by welcoming new business development managers (BDMs) in the coming weeks.
He explained: "Brokers dealing with Granite had always had a certain level of hands-on service and direct access to credit, but with ColCap being a wholesale funder, they never had that experience or expertise. So, the past couple of months has just been working on rebuilding processes, rebuilding credit teams, and getting them to the stage where now they're comfortable talking to brokers again...
"We've got someone starting in WA next month, we've got a couple of potential candidates in New South Wales, we'll have a BDM in Victoria, and we've obviously have our national partnership manager, Grant Lloyd, up in Queensland as well.
"We're all about the broker. Granite has always been a broker-first company. Just like we're now only with one funder, we're only in one channel; and that is the broker channel. So everything that we do, all the decisions that we make are there to support the brokers.
"While we've got a small broker support team at the moment, we are building that so that now, when a broker on-boards, the first deal that they ever put with us involves a dedicated broker support person that... walks them through the actual application process online...
"So brokers can come back to Granite, as a ColCap company, and get that same level of hand holding and direct access to credit."
Granite co-founder and director of Granite Bridget Sakr said she was excited for the new period of growth, particularly given the relative youth of the brand, which was founded in 2018.
"We've got about 3,500 brokers directly accredited and about nine aggregators that Granite is on the panel with. In the last 12 months, we've been bought out by our funder, which was a strategic decision," Ms Sakr said. 
"We decided to just have one funder back us because, I think, strategic partnerships go a long way and I felt ColCap, Andrew Chepul and the co-founders understood the vision we were looking to adopt in the marketplace and backed us. So, in November last year they acquired us and the broker brand for ColCap is now Granite.
"So, we've had a real journey. From starting four years ago with a mission to really help expand homeownership for a cohort, to now – we've come a long way.
"We've done a lot in that period, and we've had a lot happen in our own lives, from COVID to tragedy…there's been so much. To get to where we are; I think it's phenomenal.
"And we're building for growth... you will see more products coming out, we're expanding our technology, we're going to become a lot more streamlined and we're working on ensuring brokers out there feel like they've been serviced."
[Related: Buyers Choice adds SMSF lender to panel]