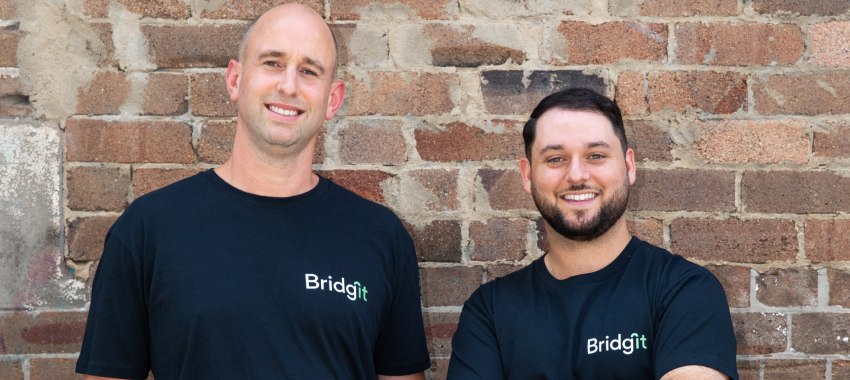 Non-bank lender Bridgit has shrugged off the old name of TechLend and wrapped a $7.7 million raise, with plans to use the funding to expand its company.
TechLend, a lending fintech founded by former MoneyMe head of strategy Aaron Bassin and Nick Jacobs, director of Sydney-based brokerage Mortgage Works, has rebranded to Bridgit.
The lender launched in July last year, making its debut with its interest-free bridging loan that promised same-day pre-approval.
Bridgit has now secured $7.7 million in its latest equity funding round, with plans to scale up its product capabilities, including ongoing development of its software solution that leverages property data and assesses risk.
The goal is to provide and maintain loan approvals within the hour.
Bridgit chief executive Aaron Bassin commented the "strong demand from investors… is a clear vote of confidence".
"This funding gives us the ability to build out our team and further develop a successful business culture that's ready to disrupt the industry," Mr Bassin said.
"Having the support from strategic investors helps us continue to scale our technology across Australia, giving us immense confidence that our product will change the way people finance their next home."
The lender has processed $400 million in loan applications since it commenced operating last year.
Mr Bassin and Mr Jacobs have aimed to fill a gap in the market, reporting that banks are less likely to offer short-term bridging loans for people moving between homes.
The company noted Adelaide Bank had decided it would only provide bridging loans to existing customers.
Further, Bridgit has kept brokers in its sights, Mr Bassin added.
"We're also continuing to strengthen relationships with our broker partners who have historically struggled to support borrowers in the bridging loan space through traditional lending avenues," he said.
The equity funding round was co-led by venture capital firm OIF Ventures and investment house Perennial Partners.
Perennial Partners portfolio manager Ryan Sohn commented: "With strong property prices and growing mortgage debt to GDP ratio, the Australian lending sector is ripe for disruption.
"We're pleased to back Bridgit in their mission to provide homeowners a better alternative and look forward to seeing them further innovate and expand in market."
TechLend gained $50 million in funding from a Silicon Valley venture fund in August last year.
[Related: Over-55s home loan lender set to launch]