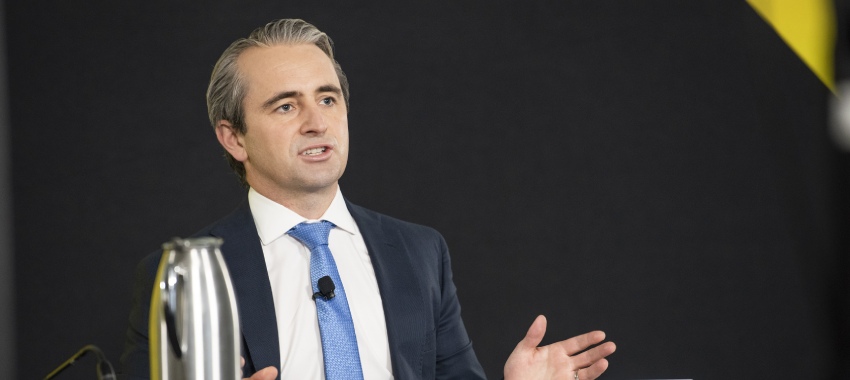 The big four bank is "optimistic" about lending conditions, as it records almost $95 billion in home loans, according to its latest reporting period.
For the six months ended 31 December, the Commonwealth Bank of Australia (CBA) reported a cash net profit (after tax) of $4.75 billion – an increase of 23 per cent over the previous period.
The bank said its growth was partially due to "the strong pre-provision operating performance growth of 4 per cent" and a "significant reduction in loan impairment expenses" that reflected an improved economic outlook.
In the past three years, CBA's transaction balances have soared from $189 billion to $317 billion, having funded $94 billion home loans in the reporting period – an increase of 45 per cent on the previous year.
In particular, home loan volumes jumped 8.5 per cent in the six months to 31 December up $40.4 billion, compared with a year earlier, with its mortgage book growing at 1.2 times system growth.
Household deposits also grew by 12.2 per cent up $36.9 billion.
Overall , CBA's total loan book (including Bankwest) was $539 billion as at 31 December 2021 – an increase of $41 billion from the previous year.
Brokers loans increase
The half-year results show that 54 per cent of CBA's total portfolio (including Bankwest) is broker-lodged, with new loans written by brokers to the group making up 49 per cent of new business (after previously taking a dip).
However, when looking at CBA's figures (excluding Bankwest), broker loans account for 41 per cent of the major bank's portfolio, and 42 per cent of new business. This was down on the same period in 2020 (when brokers wrote 43 per cent of CBA's new business) but up on the previous half, when it dropped to 38 per cent.
Matt Comyn, CBA's chief executive, said there's been "strong growth" in its broker channel and was "very focused" on improving efficiencies into 2022.
He said one of the "most important differentiators for the last couple of years" was around "speed to decision and support" for its broker channel customers.
"The team are very focused on trying to improve and streamline the process both for brokers and for customers, and a degree of automation," Mr Comyn said.
"I think we'll continue to make sure that we're providing a very high level of service across the market and continue to support the broker channel." 
Despite a looming cash rate hike and increased property prices impacting people's "willingness to borrow", he anticipates this year there will be "a period without potentially any further macro prudential policy".
"But... it will hinge upon if our expectation of moderating growth in the housing market and in credit growth is seen," Mr Comyn said.
"On the other side, I think [if] housing growth and credit growth was to accelerate much beyond the levels that we've seen.. then potentially macro prudential policy might be looked at more closely."
Regardless of when customers move into higher rate environment, the bank had "substantial servicing buffers" in place.
"We actually look at our loan origination on interest rates, broadly two and a half to 3 per cent, depending on the time above the prevailing customer rate," Mr Comyn said.
"Even as the cash rate increases.. over the next year or year and a half, the increase in the repayment amount is relatively modest versus what we've seen in other cycles."
He concluded that he felt "optimistic" about the outlook for both the economy and credit conditions. 
[Related: CBA chasing brokers as flows slow]