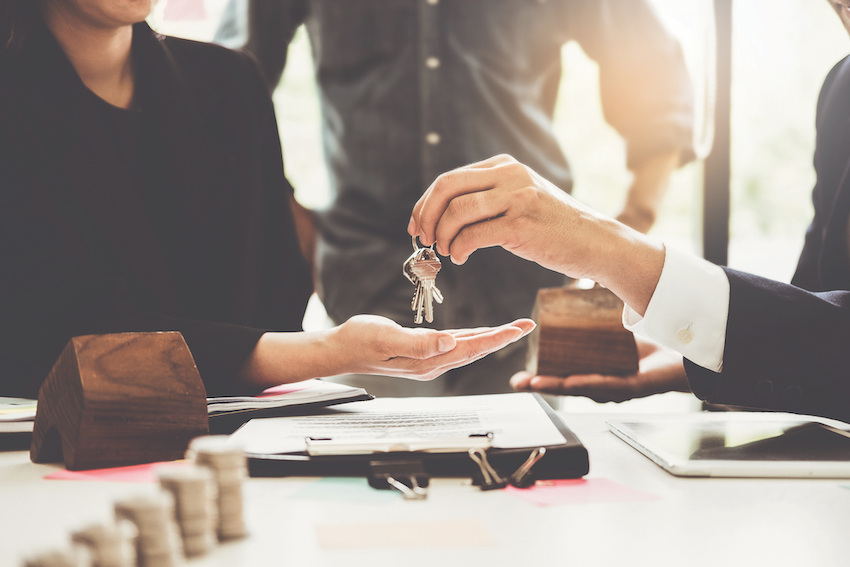 Gateway Bank, in conjunction with Genworth, was the first bank in Australia to offer Monthly LMI allowing borrowers to pay their LMI premium as an ongoing installment instead of an upfront lump sum.
What problems does this innovation hope to fix?
Although interest rates are sitting at record lows, purchasing a home has never been so challenging. Genworth's First Home Buyer (FHBs) Report 2021 revealed that the greatest barriers to owning a home are affordability, saving for a deposit (with three in four prospective FHBs saying this has become increasingly difficult), and finding a suitable property within budget. 
According to Genworth, over 81 per cent of FHBs are adjusting their expectations on their dream property and opting for a unit, apartment or duplex given the urgency to get into the market. Lenders mortgage insurance (LMI) can be a great option where borrowers don't have a 20 per cent deposit, however, capitalising the LMI premium to the loan, impacts the overall loan-to-value ratio (LVR), determining what property the borrower can look for i.e. what they can afford.
How does it overcome these issues?
The innovation of monthly LMI was borne from consumer feedback in previous iterations of Genworth's FHB Report and is a great option for scenarios where borrowers have strong serviceability but are struggling to save for their deposit. Monthly LMI is helping more first home buyers, upgraders, and investors get into the market sooner, yet not impact their LVR. This means the total loan amount can be maximised for use towards the property purchase, enabling them to buy a better or their dream home. 
Gateway Bank, in conjunction with Genworth, was the first bank in Australia to address this gap in the market and introduce LMI premiums to be paid in monthly instalments. It made sense to implement monthly LMI as we're continuously looking for ways to assist brokers and their clients with innovative and competitive niches.   
What are the key functions of this innovation?
Monthly LMI provides the opportunity for the premium to be paid by the month during the policy term, rather than paying for the cost of one upfront premium that covers the life of the loan. This means prospective buyers don't have to save this additional amount and can just focus on their deposit and stamp duty and government fees. 
A great advantage with monthly LMI is that unlike traditional methods of paying LMI, once the scheduled balance drops below 80 per cent LVR the borrowers' monthly premium payments will stop. There are various scenarios where this could happen such as the borrower getting a bonus or an inheritance, they could then choose to put this towards their loan as a permanent reduction. Alternatively, they could refinance their home loan and discover that the value of their property has increased.
Genworth has created an LMI fee estimator that is available on our website gatewaybank.com.au/broker to help brokers provide an indication of what the LMI fee payable is upfront vs monthly. This helps brokers provide their clients with an estimation of the funds required but also the choice of upfront or monthly LMI.
How do brokers access it?
Gateway Bank is currently partnered with aggregators Connective, Mortgage Choice, Yellow Brick Road/Vow Financial and Custom Equity Group. We provide a dedicated broker team to provide support and scenarios coupled with monthly LMI resources such as the LMI fee estimator and a monthly LMI fact sheet that have been well received by brokers to use with their clients. 
Brokers can visit gatewaybank.com.au/broker for more information. 
What do you hope this innovation will achieve?
For brokers, we know that Gateway's monthly LMI option provides an opportunity to attract high-quality borrowers looking to pay down their loans and build equity in their homes. Gateway is delighted to provide brokers with more flexibility and options to assist their clients.
We do provide other opportunities to help buyers enter the market such as Family Pledge loans, the First Home Loan Deposit Scheme, New Home Guarantee and Family Home Guarantee, however, we understand not everyone fits into these categories. 
Why is innovation in this space important?
Our goal at Gateway Bank is to help more people own their own homes sooner. This means looking for ways to innovate in the home lending market given the challenges surrounding affordability and saving for a deposit. Our monthly LMI option really provides flexibility to help more first home buyers, upgraders, and investors into the property they want sooner.   
For more information, feel free to please contact 1800 752 575, or email us at This email address is being protected from spambots. You need JavaScript enabled to view it.
Zeb Drummond,
head of customer operations
---
Gateway Bank
"WE WANT TO HELP MORE AUSTRALIANS ACHIEVE THEIR DREAM OF HOME OWNERSHIP. IT'S NO SECRET THAT THE BIGGEST CHALLENGE FOR MOST FIRST HOME BUYERS IS SAVING FOR A 20 PER CENT DEPOSIT, NOT WHETHER THEY CAN AFFORD THE HOME LOAN REPAYMENTS" 
– Lexi Airey, chief executive of Gateway Bank
"WE ARE EXCITED TO PARTNER WITH GATEWAY BANK TO LAUNCH OUR NEW MONTHLY PREMIUM LMI OFFERING TO THE MARKET. LMI PLAYS A CRITICAL ROLE IN SUPPORTING AUSTRALIANS TO ACHIEVE FINANCIAL SECURITY THROUGH THE PURCHASE OF HOMES. WE ARE PROUD TO BRING INNOVATION AND FLEXIBILITY TO PEOPLE WANTING TO BUY A HOME WITH OUR MONTHLY PREMIUM LMI SOLUTION" 
| | |
| --- | --- |
| – Genworth Australia chief executive & managing director, | Pauline Blight-Johnston |

Gateway is committed to doing the right thing for our Members' pockets and their planet, and drive our commitment...