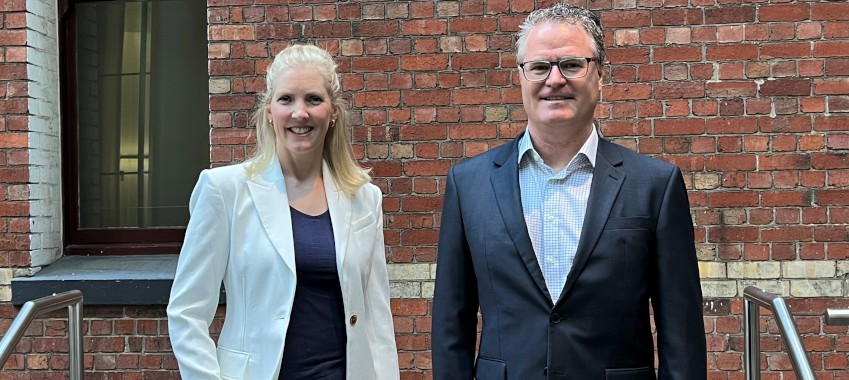 A Melbourne-based fintech has announced an agreement with Bendigo and Adelaide Bank to acquire its invoice finance business.
Cash-flow finance lender Timelio has acquired the invoice finance business from the banking group for an undisclosed sum, and entered into an exclusive referral partnership agreement for invoice finance opportunities over the next three years. 
You're out of free articles for this month
The acquisition of the $50 million loan book brings Timelio's funding book to $100 million. 
From 1 March 2022, existing customers of Bendigo and Adelaide Bank will move onto Timelio's platform for invoice finance requirements. The bank will continue providing all other banking services.
Timelio said that customers will access "unique benefits" once on its platform, including same-day funding, a "simple fee structure" and a dedicated specialist support team of qualified accountants. 
Timelio founder and chief executive Charlotte Petris said: "The agreement will double the size of our business to $100 million in funding and enables both Timelio and Bendigo and Adelaide Bank to leverage our respective strengths to enhance outcomes for customers.
"We are excited about the exceptional growth momentum of our business over the past 12 months. We have experienced 150 per cent increase in our funding volume over that time, including an 80 per cent increase since the Goldman Sachs funding was initiated in October." 
Bendigo and Adelaide Bank's head of specialist solutions, Brian Buckle, added: "Timelio's strong technical solution, expert industry knowledge and customer-focused culture make it an ideal partner for Bendigo and Adelaide Bank.
"Our agreement is part of a strategic move that aligns with our commitment to simplify our business, reduces complexity and demonstrates our shared commitment with Timelio to ensure that our valued customers are well supported to achieve their financial goals."  
The agreement comes off the back of Timelio's $270 million warehouse funding agreement with Goldman Sachs, established in October 2021.
The funding – and the new acquisition – allows the fintech to grow its book of small-business loans against unpaid invoices.
Timelio's funding is up 300 per cent in the past three years, with investors in the fintech including Thorney Investments and Anthony Thomson, co-founder of neobank 86400, which was purchased by National Australia Bank last year.
The fintech, which launched in 2015 and works with the broker channel, has reportedly provided $1.5 billion in funding to its customers. Its average loan size has reportedly grown from $250,000 to $1 million in the past three years.
[Related: Bendigo Bank to launch home loans to brokers]