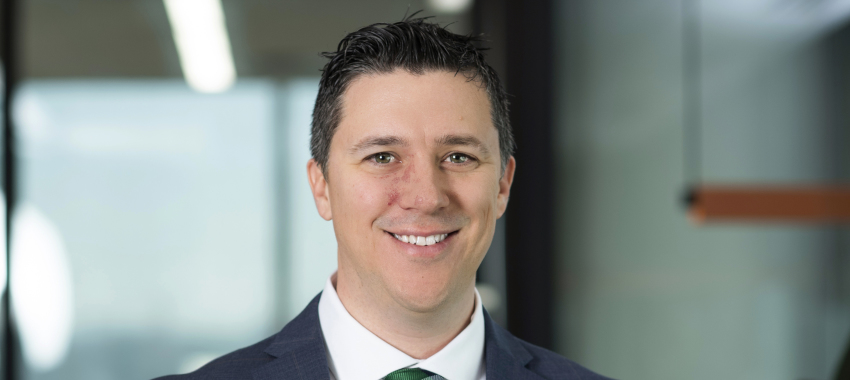 The non-major banking group has welcomed its first general manager, broker, as it ramps up "ambitious plans" to "transform" its broker offering.
P&N Group has announced the appointment of Kaine Adamson – its former senior manager for retail distribution – to the newly created position of general manager, broker.
You're out of free articles for this month
The move comes following the merger and subsequent integration of the organisation's customer-owned banking brands P&N Bank in Western Australia and bcu in NSW and South-East Queensland.
The group said it now has ambitious plans to continue to grow its national presence and footprint, with P&N Group chief executive Andrew Hadley saying increased investment in the broker channel was a "key strategic priority" and would be fundamental to the organisation's continued organic and inorganic growth aspirations. 
In his new position, Mr Adamson will oversee the P&N Bank and bcu broker divisions and focus on implementing key process improvements and the development of the group's national distribution model. 
"The appointment of Kaine to the position of general manager broker and creation of a standalone broker division for the group reinforces and strengthens our commitment to our broker offering and experience," Mr Hadley said. 
"As a leading customer-owned banking group in Australia, we believe we can play a key role in providing brokers and their clients a genuine banking alternative to the major banks." 
Having joined P&N Bank in 2016 as head of broker distribution in Western Australia, Mr Adamson most recently held the role of senior manager for retail distribution overseeing the broker, mobile lending and branch channels. He has spent more than 20 years in the finance industry, including previous roles within NAB's Broker division. 
Mr Adamson said he was excited to lead the group's five-year strategy to "transform" the broker offering, with major investment being prioritised over the next 12 months. 
"Mortgage brokers and customer-owned banks were formed on the same principles; to provide customers with greater competition and an alternative to the major banks," the new GM of broker said. 
"Like mortgage brokers, we don't act in the interests of third-party shareholders and always seek to act in our customers best interests. I am extremely passionate about the industry and am a strong advocate for the role brokers play in providing competition and choice to consumers. 
"We've spent a long time listening to our brokers and are committed to becoming easier and more efficient to do business with, through streamlined processes which result in faster turn around times. We are involving brokers in the design of our future operating model and process, which will ensure that we're working together to provide brokers with solutions that will meet their needs.
"We are extremely appreciative of the support we have received from our existing aggregator and broker partners and look forward to supporting them in the future."
P&N Bank's head of broker and business development, Daniel Woods will continue to oversee operations in Western Australia, along with the team of local business development managers and broker support team.
bcu's partnership banking manager, Sharyn Gough will continue to oversee operations in NSW and South-East Queensland.
[Related: Bank merger officially comes into effect]