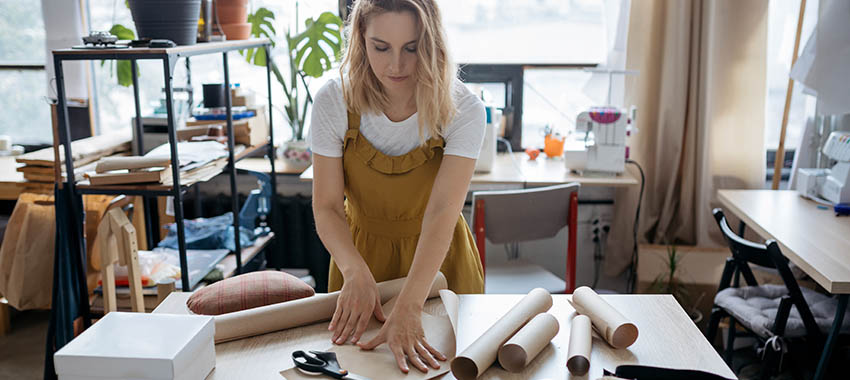 Concerns around navigating government grants, cash flow, and "skyrocketing" staffing issues are front and centre for small-business owners, according to a survey.
Non-bank small-to-medium enterprise (SME) lender ScotPac's H2 2021 SME Growth Index research (which surveyed more than 1,200 SMEs) found that eight in 10 business owners are most worried about staff shortage, compliance, cash flow, and finding enough time in a day to complete tasks.
You're out of free articles for this month
The index found that 85 per cent of SME owners cited meeting government compliance as their top concern, which ScotPac senior executive Craig Michie said could be driven by business owners having to navigate the slew of government grants, stimulus measures, and other initiatives released during the coronavirus pandemic.
This compares to only 10 per cent of SMEs in 2018 that cited government compliance requirements as a pressing concern.
The majority of SMEs also cited cash-flow concerns as one of their top three concerns, nominated by a staggering 81.5 per cent of SMEs.
The majority of businesses (84 per cent) also said having enough time to complete tasks was a worrying factor.
Other concerns for business owners included the impost of new taxation measures (44 per cent) and supply chain disruptions (27 per cent), which had been a growing case for concern for SMEs even before the latest supply chain issues caused by the rapidly rising number of COVID-19 cases across Australia.
Almost half (49 per cent) of all business owners said staff issues were a key concern, which is significantly higher than three years ago when only 12 per cent cited it as their top concern.
Commenting on the issue, Mr Michie said the COVID-19 pandemic has significantly exacerbated staffing concerns, and accounted for the fourfold increase in concerns since 2018.
"Anecdotally since 2022 began, eight in every 10 of the SMEs we fund are telling us they are struggling to keep existing staff on the job and to find new staff to ensure their businesses operate each day," he said.
"Business owners have so much on their plates right now, and staff issues driven by Omicron are just one extra burden on top of their usual burdens."
Two-thirds of business owners (65 per cent) are concerned about customer issues, more than double the 2018 findings (31 per cent).
The research – which was conducted before the outbreak of the omicron variant in Australia – also showed a small percentage of respondents citing closed borders and lockdowns (34 per cent) and pandemic recovery (27 per cent) as their biggest worry.
"These pandemic-specific responses were well down the priority list, behind the perennial issues that plague small business owners – red tape, long hours and cashflow," Mr Michie said.
Nevertheless, 42.5 per cent of business owners said they were concerned about sudden business model disruption, up from 26.0 per cent in 2018.
Specifically, SME owners were concerned about being ambushed by macro events such as COVID-19, which they feared could significantly alter the landscape and make it increasingly difficult to conduct forecasting for their business.
Others were concerned about competitors introducing new products and services or new entrants into the market, while some were concerned about falling behind on digital innovation.
Mr Michie urged brokers to be alert to the concerns of their SME clients and assist them with information and advice around solving these issues.
He concluded: "Whether it is restructuring the business, looking into mergers/acquisitions or finding new and smarter ways to fund the enterprise, there are many ways for SME owners and their advisors to alleviate the common pain points so many are enduring."
Recent data released in National Australia Bank's (NAB) Business Insight Report found that Australia's current labour shortages have significantly crimped around 36 per cent of Australian businesses over the last three months.
Over 30 per cent of small, 38 per cent of medium and 37 per cent of large businesses said they believe that labour shortages have posed significant challenges over this period.
For more on assisting SME clients, diversifying into asset finance and SME loan writing, make sure you attend the SME Broker Bootcamp in 2022.
The free event has limited places, so secure a spot today by registering for the SME Broker Bootcamp 2022 here.
You can find out more about writing asset finance in the November edition of The Adviser magazine, out now.