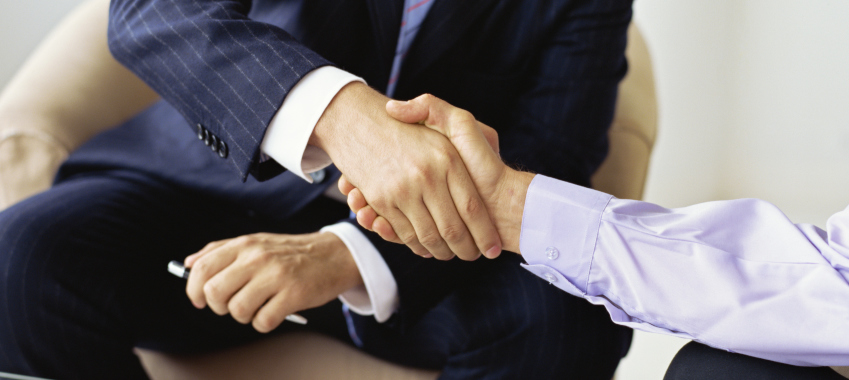 Non-bank lender MoneyMe is set to acquire SocietyOne for approximately $132 million.
Despite SocietyOne having set out plans to list on the ASX, it has now been revealed that it has executed a merger implementation agreement with ASX-listed lender MoneyMe.
You're out of free articles for this month
The personal loan and tech provider MoneyMe is now to acquire SocietyOne.
The two brands are expected to continue to run separately as part of the deal.
MoneyMe said that the deal would "harness SocietyOne's strong brand recognition as a pioneer in disruptive personal lending, with MoneyMe's leadership in product innovation, efficiency and customer experience through its proprietary technology platform" (Horizon).
It would also bring "complementary distribution capabilities" spanning across direct digital, direct traditional, broker, agent and dealer, as well as delivering improved data and funding opportunities. The deal could also see MoneyMe benefit from SocietyOne's banking partnership with Westpac.
Clayton Howes, MoneyMe's managing director and CEO, said: "The SocietyOne acquisition combines two of the most widely recognised consumer credit disruptors to deliver immediate scale advantages and incremental revenue opportunities.
"The strategic value is immense for both businesses, and we are incredibly excited. The opportunity to accelerate growth and cost efficiencies are quickly realised by combining the strengths of both brands and migrating SocietyOne operations onto MoneyMe's high-tech Horizon Technology Platform.
"The SocietyOne brand will continue to thrive and will benefit from access to MoneyMe's diversified product set and ability to deliver leading customer experiences.
"There are many new innovations we will expand on, including the SocietyOne credit score product which will be brought to the MoneyMe customer base and the banking-as-a-service partnership with Westpac that we will continue to explore.
"We are excited to be leading industry consolidation and fast tracking our journey to become the number one non-bank credit provider in Australia."
The lender has noted that the acquisition would help "turbocharge" the SocietyOne broker network (currently around 1,700 brokers who wrote approximately 20 per cent of the lender's volumes in 1Q22) by shifting SocietyOne onto the Horizon platform, which would "significantly improve speed to yes and reduce friction in processes", and making MoneyMe's loan products available to brokers.
Mr Howes told The Adviser: "SocietyOne has established a broker connection to 1,700 brokers, delivering personal loans to broker customers in 1-2 days.
"With this integration, and by using MoneyMe technology, SocietyOne brokers will have access to further market-leading products as well as an enhanced lending experience with an immediate delivery of finance, taking 1-2 hours instead of days.
"The transformative potential and what MoneyMe did for brokers with Autopay is what we're going to do for Personal Loans – providing the best experience and products on the market."
Mark Jones, CEO of SocietyOne, said: "SocietyOne is excited to join forces with MoneyMe to unlock new levels of scale and distribution opportunities for both businesses. 
"The new entity will be able to meet more customer needs based on innovative data-led insights and applied to a highly engaged and significantly expanded customer base.
"We look forward to working with Clayton and his team to continue driving much-needed competition in Australian financial services."
What the transaction entails
The consideration offered to SocietyOne shareholders is up to 75.2 million MoneyMe shares. A cash consideration option has also been offered (but a condition of the transaction is that shares representing no more than 7.5 per cent of SocietyOne elect cash).
The total cash consideration is set at a maximum of $9.7 million (assuming 7.5 per cent of SocietyOne shareholders elect cash).
Based on MoneyMe's share price of $1.76 at market close on 16 December 2021, the total value of the consideration is $132 million assuming 100 per cent of SocietyOne shareholders elect for MoneyMe shares.
If 100 per cent elected to receive the Scrip Consideration, SocietyOne shareholders would own 30.5 per cent of MoneyMe post transaction (and MoneyMe would issue 75.2 million MoneyMe shares as consideration).
If 92.5 per cent of elections were for Scrip Consideration, SocietyOne shareholders would own 28.9 per cent of MoneyMe post transaction (and MoneyMe would issue 69.6 million MoneyMe shares as consideration).
So far, shareholders representing 79 per cent of SocietyOne have signed the agreement and 78 per cent have elected to receive the Scrip Consideration.
The acquisition would reportedly result in a 72 per cent increase in MoneyMe pro forma loan book size to $934 million and expand its broker channel presence.
Mr Howes said: "Right now, the broker [channel] represents about 14 per cent of SocietyOne customers and an untapped market for MoneyMe when it comes to Personal Loans.

"Through this acquisition, we will have brokers as our key distribution strategy of offer, particularly around personal loans, credit cards and car finance."
It would also help MoneyMe market its product suite to SocietyOne's customer and introducer base and increase MoneyMe's FY21 combined, pro forma revenue by 86 per cent.
Completion of the acquisition of SocietyOne is subject to certain conditions, including shareholder approval, and - if all conditions are met - would complete on 15 March 2022. 
Prior to completion, SocietyOne may nominate a person to become a director of MoneyMe.
[Related: SocietyOne doubles funding, launches secured loan to public]