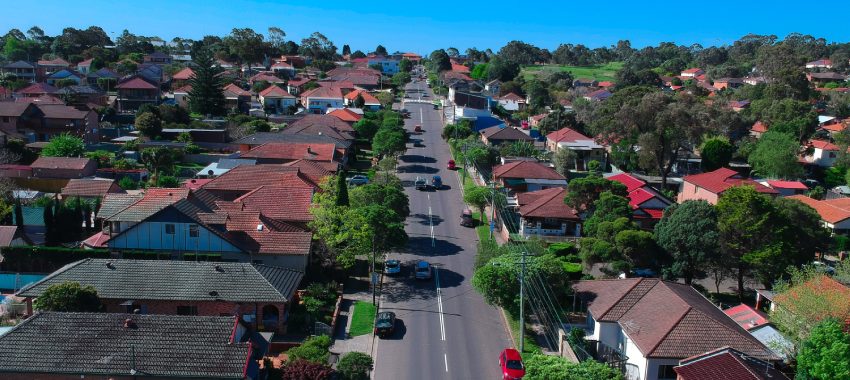 The Sunshine State's appeal to investors has been reaffirmed after the non-major bank's study found Australia's top two investment locations are in Queensland.
A new study published by ME Bank (ME) on the "top 20 best places to invest" in the country has concluded that Queensland is the place to be, naming one Brisbane and one Gold Coast suburb as its top two investment locations. 
You're out of free articles for this month
The Ethos Urban-assisted research, which was collected over October and includes the analysis a July survey of 1000 residential property investors "looking to forge new financial goals following the COVID-19 pandemic", embraced qualitative and quantitative criterias to determine Australia's top prospective investment suburbs. 
This included the influence of incoming transport infrastructure, average rental price and yield, recent population growth, median house prices as well as lifestyle appeal. 
At the top of the list was Woolloongabba, an inner-city Brisbane suburb located two kilometres east of the CBD, while Gold Coast's Burleigh Heads was named second place. 
The suburbs of Fairfield (#20) and Mermaid Beach (#17), located respectively in Brisbane and the Gold Coast, were also added to the non-major bank's top 20.
These findings share similarities with the eighth Annual Property Investor Sentiment Survey of the Property Investment Professionals of Australia (PIPA) group, published in September this year, which noted 58 per cent of the 786 property investors surveyed believed that Queensland held the best property prospects.  
This PIPA survey also reported that 16 per cent of respondents felt that NSW held prospective investment opportunities, while 10 per cent said the same of Victoria. 
However, this latest research published by ME contradicts that perception, naming nine suburbs in NSW in its top 20, with four in its top 10. 
These suburbs included Sydney's Five Dock (#3), Rozelle (#5), Parramatta (#7), Crows Nest (#8), Waterloo (#12), North Sydney (#14), Pyrmont (#15), and Concord (#19). 
The state's North Coast city of Coffs Harbour was also named, sitting in 13th place. 
Likewise with Victoria, three suburbs in Melbourne – North Melbourne (#4), Preston (#9) and South Melbourne (#10) – were also listed. 
The Perth suburbs of Ellenbrook, located roughly 30 kilometres northeast of the CBD, and Claremont, located nine kilometres west, too were included at sixth and 16th place. 
Speaking of the findings, Ethos Urban director and ME's consulting demographer Chris McNeill noted that one consistent theme in the non-major bank's list was the "huge impact that new transport infrastructure has on creating investment opportunities in a suburb". 
"Woolloongabba, for example, is already serviced by two train stations and the new Cross City Rail Project will provide a new line running directly under the suburb, increasing connectivity and changing the way people use the area," Mr McNeill said.
"This will only be bolstered in the coming years as Brisbane prepares its infrastructure for the 2032 Olympics.
"Add to this the exciting atmosphere in Logan Street, its rapid population growth and steady house price growth, it really does offer a unique opportunity for those looking to invest in the residential property market."
ME general manager John Powell added: "It's important to ME that we're helping all Australians get ahead. We know many people across the country spent the COVID-19 lockdowns reviewing their financial goals and are now looking to take the next step in achieving them. 
"The ME best places to invest list provides quality information which will help investors narrow their property search and find the ideal investment."
Speaking of how this information is relevant to brokers, Mr Powell said: "ME's best 20 places to invest in Australia report provides valuable information for anyone looking to buy into the residential property market.
"The findings in this report provide brokers with valuable insights they can share with their clients and customers as well as create opportunity to meet new ones."
[Related: Victorian FHB grants rise by 29.4%]