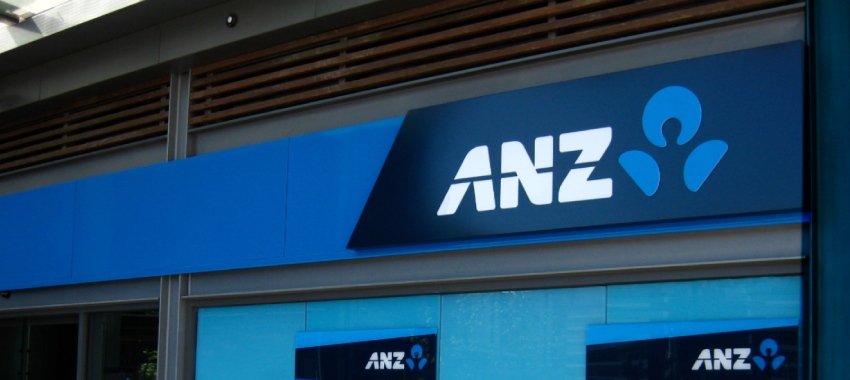 From 1 December, the big four bank will only accept asset finance deals from existing customers and those with a bank account, it has been confirmed.
Australia and New Zealand Banking Group (ANZ) has confirmed that it will not accept asset finance applications from non-ANZ customers from next month, instead only writing asset finance loans for customers that either have an existing relationship with the bank or will agree to become a customer.
The move – set to come into effect from 1 December – will therefore require all asset finance applications from brokers to have repayments made from an ANZ transaction account from this date. However, it has highlighted that while brokers can communicate this new condition to customers, they "must not provide any financial advice or make any recommendation about, or arrange for a customer to enter into, an ANZ business transaction account or any other ANZ banking product that is outside of the scope of their accreditation".
The change means that ANZ will also no longer require brokers to carry out any "Know Your Customer" customer identification requirements for new asset finance applications unless specifically requested by ANZ.
Instead, the bank will undertake this process directly with the relevant customer.  
Indeed, an ANZ Business banker will now manage asset finance client relationships and "work with the broker and the customer to provide ANZ solutions for all the customer's financial needs".
According to ANZ, the move forms part of a push to ensure a "longer-term relationship" between the customer and the bank. 
ANZ general manager, commercial broker, Ivan Mioc, told The Adviser: "ANZ is making changes to the distribution of asset finance products through our broker network as part of the ongoing work to build a simpler, better bank. 
"Asset finance remains an important part of ANZ's Commercial banking services and we see the value in gaining a deeper understanding of our customers' needs and building long-term relationships with those who use these products."
Mr Mioc added that there would not be any change to existing broker-introduced asset finance customers, nor those who already have a banking relationship with an ANZ Business banker, he added.
However, if an existing broker-introduced asset finance client requires a new asset finance contract, the new guidelines will apply after 1 December.
The bank has outlined that in-flight asset finance applications will not be impacted by the new policy if they are: 
Submitted to ANZ by this Friday (19 November)

Approved by ANZ by 1 December 2021

Settled by ANZ by Friday, 24 December 2021
Commission changes
As well as ensuring that asset finance borrowers with the bank are bank customers, from 1 December ANZ will also start disclosing the contact rate as well as "an amount that reflects the commission paid to the broker".
The major bank will also cap broker commissions for introducing clients at 3.5 per cent (plus GST) of the amount financed. 
ANZ said it was "committed" to asset finance and brokers, concluding: "We have invested in a new system for our commercial business in recent years and continue to believe the growth of this market is critical to the success of our long-term commercial strategy. 
"We are working with brokers and aggregators to ensure this approach will facilitate transactions that form part of wider banking opportunity."
The change to asset finance lending from brokers comes as ANZ also tackles long delays in broker-lodged loans. The big four bank has been plagued by long delays in mortgage turnarounds, with ANZ boss Shayne Elliott conceding last month that the bank has struggled to process a mass of home loan applications, as it works to restore its lending growth.
As of last week (8 November), it was still working to clear the backlog, telling brokers it was assessing in-queue applications that had been submitted up to 28 September.
The indicative time for new applications currently ranges from eight days (for simple loans with no Lenders Mortgage Insurance) to 27 days for "complex" deals.
However, brokers responding to Momentum Intelligence's Broker Pulse survey last month suggested that the bank was taking 13 business days to assess "simple" loans, one of the slowest times in market.
Brokers interested in joining the Broker Pulse community can sign up to Broker Pulse here. Each month, participants of the survey will receive full access to the report and exclusive insights into the research. Sign up today and receive last month's results straightaway.
[Related: 'We take too long': ANZ manual systems drag turnarounds]