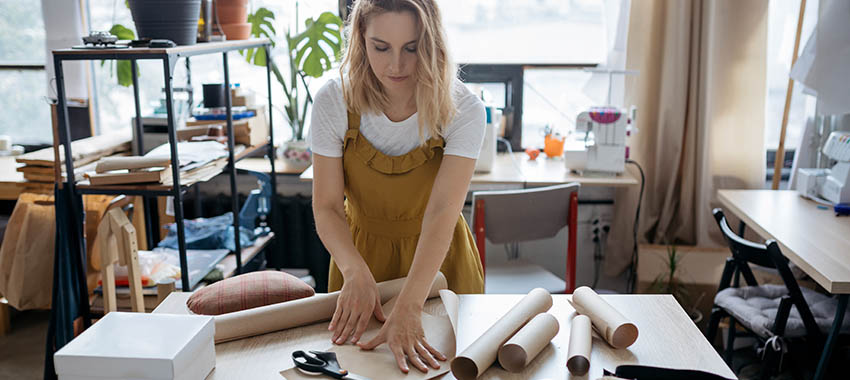 Roughly 37 per cent of small and medium-sized enterprises are requiring an average of $46,000 to ride Australia's reopening wave.
Australia's post-COVID reopening has sparked a new surge of credit demand for small and medium enterprises (SMEs), with new data from SME lender Prospa suggesting that roughly one in three SMEs are requiring access to $46,000.
You're out of free articles for this month
These findings come from a Propsa-commissioned RFi Group survey of 396 Australian SMEs, conducted last month, which noted that 37 per cent of those contacted said they required access to finance. 
For SMEs that have been trading for between two and five years, this need was stronger, with 56 per cent saying they would need finance in the next 6-12 months.
On average, SMEs needed a figure of $46,000.   
According to the RFi survey, however, younger businesses (SMEs that had traded for less than five years), required a larger sum. On average, these SMEs needed $58,000. 
The top reasons cited for needing these additional funds were: to purchase tools, equipment, or machinery; as well as to restock on inventory; and invest in digital software. 
However, the survey also found that 87 per cent of respondents believe that opportunities could be missed without access to these funds, highlighting the underlying necessity of access to capital – particularly as the country begins to return to normality.
Prospa national sales manager Roberto Sanz said that the findings demonstrate that small businesses are wishing to seize the "opportunity of economic uplift and end-of-year trade".  
"However, the journey to recovery for small businesses comes with the need for credit to restock and retool," Mr Sanz said.
He said that in order to keep businesses moving, access to funds "should be fast, and not met by delays".
"I encourage brokers to consider alternative lenders, like Prospa, to offer small businesses access to funds in 24 hours to ensure this time tomorrow businesses can get organised to recover and thrive," he told The Adviser.
Recent figures reflect that lenders, including the big four, are too noticing a rise in demand for business credit. 
Speaking with analysts following the release of its financial results earlier this week (9 November), National Australia Bank (NAB) chief executive Ross McEwan commented: "It's starting to be a slightly bigger part of the market, we've been a bit weaker and we're getting stronger and better at serving the broker community."
According to NAB's results, its business and private arm accounted for $116.6 billion in business lending over the period, a 6.6 per cent increase to last year. 
Roughly 30 per cent of new business loans under the business and private arm were sourced by brokers in the last half-year. 
Mr McEwan later added: "Small business, which was flat or losing for a few years is now growing well, it's exciting 2022 very strongly."
You can find out more about writing SME finance in the November edition of The Adviser magazine, out now.
For more on diversifying into asset finance and SME loan writing then make sure you attend the SME Broker Bootcamp in 2022.
The free event has limited places, so please make sure you secure a spot today.
You can register for the SME Broker Bootcamp 2022 here.
[Related: Keeping the cash flowing]