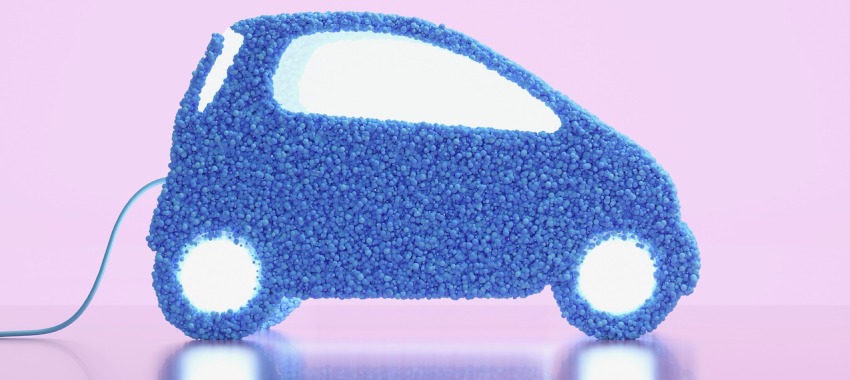 Electric vehicle loans have been launched to Plenti's broker partners ahead of an anticipated rush of consumer uptake following Australia's net-zero commitment.
ASX-listed lender Plenti Group Limited (Plenti) has announced that it is launching a suite of electric vehicle (EV) financing products and tools to help drive Australians to EV ownership.
You're out of free articles for this month
The EV car loans start from 4.39 per cent per annum (4.93 per cent comparison), and are said to be at least 0.5 per cent p.a. less than Plenti's existing car loan rates.
They are available for limits of between $10,000 and $100,000 on terms between three to seven years.
Additional amounts can also be borrowed to purchase EV-related infrastructure (including chargers, downloadable vehicle upgrades and other accessories) at establishment or during the term of the loan, Plenti added.
The suite adds to Plenti's existing renewable energy finance offering, which originated $25.9 million in loans, according to the group's latest trading update for the September quarter. The portfolio has a total of $114 million in loans, 60 per cent more than the year before and 16 per cent up from the previous quarter.
Speaking of the new EV focus, Plenti chief executive Daniel Foggo noted that "more and more Australians are recognising the clear benefits of EVs", which he said has contributed to the EV market "starting to take off".
The EV finance offering will be distributed via Plenti's existing broker partners and to the "600,000 customers in Plenti's ecosystem," according to Mr Foggo, who said he hoped the move would "help more Australians transition to an EV".
"The adoption of EVs is critical to Australia achieving its carbon emission reduction targets," Mr Foggo said.
"Not only can [EVs] reduce transport emissions, but their ability to integrate with the home and energy grid [means] they are poised to play a significant role in helping households reduce power bills and support grid stability."  
The lender said it is also providing discounts to EV-specific insurance (for example, battery and charger damage cover) and access to an electric car buying service and an online content portal outlining how to apply for government subsidies and other EV-related topics.
New EV warehouse 
To support Plenti's EV strategy, the lender is also establishing a new automotive warehouse with an EV-specific tranche (which Plenti said it believes is an Australian  first), supported by a major Australian bank.  
Mr Foggo said: "In time, this new warehouse facility will provide a pathway for Plenti to issue an EV-only green ABS, delivering an attractive new investment opportunity for fixed-income investors seeking environmentally responsible assets. 
"Funding for EV loans will come from Plenti's existing automotive warehouse until the dedicated EV funding is in place. 
"With sales of electric vehicles doubling in the year to date since 2020 (according to the Electric Vehicle Council's August 2021 report, State of Electric Vehicles) and forecast to grow strongly over the next decade, our entry into the EV market will help propel our short and longer-term growth."  
Australia's new Future Fuels and Vehicles Strategy
Plenti's EV launch follows the recent commitment by the federal government to reach net-zero emissions by 2050 and the launch of the first national Future Fuels and Vehicles Strategy.
The new strategy aims to increase electric vehicle uptake by increasing EV infrastructure (such as by increasing EV charging points and bolstering the electricity grid to support them).
On Tuesday (9 November), Prime Minister Scott Morrison launched the Future Fuels and Vehicles Strategy stating: "Australians love their family sedan, farmers rely on their trusted ute and our economy counts on trucks and trains to deliver goods from coast to coast.
"We will not be forcing Australians out of the car they want to drive or penalising those who can least afford it through bans or taxes. Instead, the strategy will work to drive down the cost of low and zero emission vehicles, and enhance consumer choice.
"We will do this by creating the right environment for industry co-investment in technology development.
"Just as Australians have taken their own decision to embrace roof-top solar at the highest rate in the world, when new vehicle technologies are cost competitive, Australians will embrace them too."
According to the Minister for Industry, Energy and Emissions Reduction, Angus Taylor, there has been a 20 per cent increase in the number of low-emissions vehicle models available in Australia in the last eight months.
When announcing the new Future Fuels and Vehicles Strategy earlier this week, Mr Taylor commented that the plan "sets out the government's technology-led approach to reducing transport emissions while ensuring Australians can drive their preferred type of vehicle – be that petrol, diesel, hydrogen or electric powered".
"Like we saw with our world-leading rooftop solar uptake, we know that when new technologies reach price parity, Australians rapidly adopt them. We will take these lessons from solar integration into our reform work to ensure our grid is 'EV ready' to keep the lights on and bills affordable for everyone," Mr Taylor said.
"Voluntary adoption of electric vehicles is the right pathway for reducing transport emissions over the long term. Stringent standards, bans or regressive taxes will limit choice and increase the upfront costs of cars for Australians."
[Related: Going Green: Financing the sustainability movement]