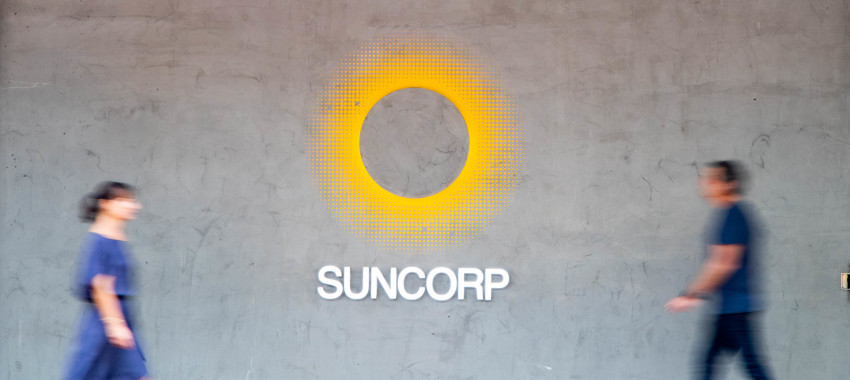 Business lending at the non-major bank dipped by $60 million in the September quarter, a 0.5 per cent decline from the prior three months.
Suncorp has revealed its lending movements in the three months to September, showing that as its home loans portfolio grew, business lending contracted.
The bank's business loans were down by 0.5 per cent over the quarter ($60 million), falling 1.6 per cent year-on-year to a total of $11.3 billion.
The commercial and SME loan portfolio had been squeezed by 4.5 per cent year-on-year to $7 billion, with Suncorp reporting investment project completions and large customer-initiated property sales.
Meanwhile, agribusiness lending had seen "modest" growth, driven by restocking, property purchases and summer crop planting, partly offset by repayments from commodity sales including initial harvest proceeds from winter crops.
The segment grew by 0.4 per cent from the previous quarter and 3.8 per cent year-on-year to $4.2 billion.
At the same time, the home loan book rose by $446 million, or up by 1 per cent in the September quarter to $46.5 billion. It was up by 1 per cent year-on-year.
Suncorp reported total lodgements were up by 18 per cent on the previous quarter, and 40 per cent higher than the January quarter.
"The increase in home lending lodgements was driven by the bank's consistent competitive offerings, improved turnaround times, and enhanced credit assessment efficiency," the update stated.
"Home lending growth was supported by a positive net refinance rate, the continued delivery of its targeted program of work to improve customer and broker experiences and simplification of its origination process."
Notably, while other states had grown, Queensland saw a 1.4 per cent decline year-on-year in total loans, although it still retained the largest total of $28 billion.
Victoria had the largest yearly growth of 5.1 per cent, $7.5 billion in total loans.
Meanwhile, gross impaired assets had fallen by $11 million over the quarter, to $169 million, or 29 basis points of gross loans and advances – mainly driven by a $7 million reduction in gross impaired home loans.
You can find out more about writing SME finance in the November edition of The Adviser magazine, out now.
For more on diversifying into business loan writing then make sure you attend the SME Broker Bootcamp in 2022.
The free event has limited places, so please make sure you secure a spot today.
You can register for the SME Broker Bootcamp 2022 here.
[Related: Home-buying spending intentions fall: CBA]