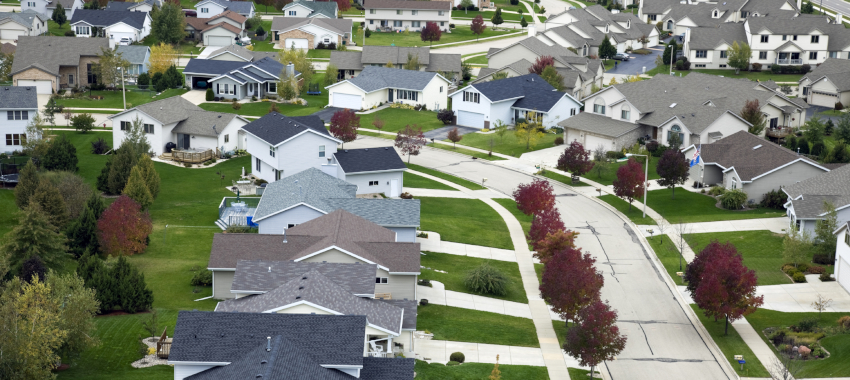 New figures released by the major bank suggest that the outer suburbs are gradually, but increasingly, becoming embraced by Australian first home buyers.
Between May and August of this year, the number of first home buyers (FHBs) settling in outer suburbs across Australia increased by 77 per cent compared to the same time last year, according to a report released by National Australia Bank (NAB) last week (30 October). 
You're out of free articles for this month
The figures reflect a recent trend of FHBs transitioning towards outer suburban regions across the country, with the major bank's data noting a rise of 85 per cent and 88 per cent respectively over this period. 
They also build upon the figures from between January and April, which saw metropolitan and regional suburbs across the country document a surge of 24 per cent and 16 per cent. 
Of all the states and territories over this three-month period, NSW/ACT experienced the greatest comparative increase, reporting a 96 per cent rise (85 per cent in its metropolitan areas and 103 per cent in regional areas). 
This climb also follows a trend established during the first four months of 2021, which saw growth of 30 per cent within metropolitan outer suburbs and another 23 per cent for regional outer suburbs. 
The Sydney north-western suburb of West Ryde experienced the largest surge of FHB activity in the city between May and August, increasing by 228 per cent. 
However, suburbs throughout Sydney's west (Merrylands, 80 per cent), south-west (Campbelltown, 70 per cent), east (Matraville, 134 per cent), as well as the adjacent Central Coast (Bateau Bay, 79 per cent), all documented a rise of FHB activity. 
East Tamworth was the highest regional suburban area for NSW, with a 59 per cent growth compared to May to August 2020. 
In the ACT, the suburb of Calwell blossomed by 245 per cent. 
While other states and territories reportedly experienced a percentage that was below the national average, not one experienced a declining rate of FHBs over this period. 
Queensland, for example, documented a 72 per cent increase, with its metropolitan suburbs growing by 87 per cent and its regional by 56 per cent, while Victoria/Tasmania registered a growth of 67 per cent (77 per cent for metropolitan and 91 per cent for regional). 
The Melbourne suburb of Preston, located nine kilometres from the city's CBD, reported the highest increase in the state and the country, according to figures supplied by NAB, rising by 252 per cent over this period. 
Speaking of this activity, NAB executive home ownership Andy Kerr said that the bank has recognised that "rising prices are creating an increasing challenge", particularly for first home buyers as supply "remains below average".
"Lockdowns across Sydney and Melbourne have had an impact but we anticipate seasonality to return when we usually see a lot more stock come onto the marketplace during spring," Mr Kerr said, noting that the bank is optimistic that the number of listings will "surge" – particularly for Melbourne – towards the end of 2021 with NSW and Victoria continuing to reopen and vaccination rates on track to rise," Mr Kerr said.
However, Mr Kerr added that the last 18 months have seen a shift in the ways Australians are working, which in turn has "fundamentally changed" home-buyer options with locations based on hybrid working, "opening up suburbs that haven't been available in the past with the daily commute".
"The correlation between outer-metro suburbs and buying new builds in particular is certainly playing through in finding a bargain. Inner-city apartments are again drawing more attention as buyers eye areas where price growth is more subdued," he said. 
The figures arrive with other, recently published data that suggests more Australians are abandoning urban centres, namely Melbourne and Sydney. 
Last week, the Regional Australia Institute (RAI) and the Commonwealth Bank of Australia (CBA) published its latest Regional Movers Index, noting that from 30 September 2020 to 30 September 2021, the overall population flow of Australians relocating to regional areas increased by 3 per cent. 
The two cities that saw the great migration were Melbourne and Sydney, accounting for 95 per cent of all net outflows from a capital city over that period. 
Comparatively, data published by Moody's last month asserted that, in both Sydney and Melbourne, the share of income borrowers required for repayments on new mortgages was now worse than the cities' averages for the last decade. 
[Related: More Australians relocating to regional Australia: RAI]