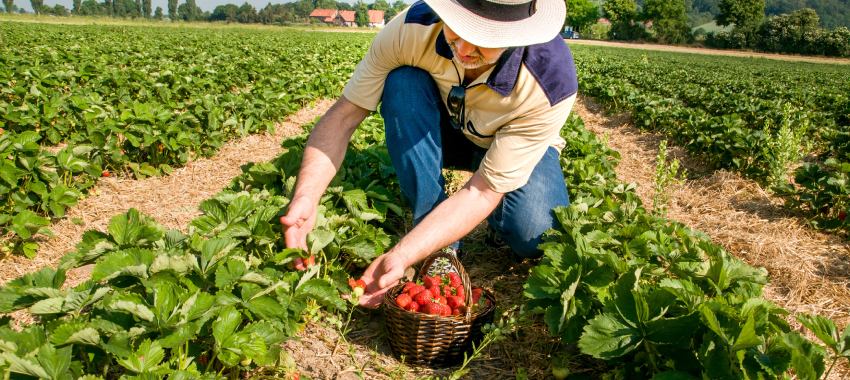 Data published by Regional Australia Institute, in tandem with CBA, suggests more Australians are abandoning capital cities for a place in the country.
The number of Australians relocating from capital cities to regional areas is increasing, according to the Regional Australia Institute (RAI) and the Commonwealth Bank of Australia (CBA)'s latest Regional Movers Index. 
You're out of free articles for this month
Utilising data from 10 million of the major bank's customers, this latest index states that, as of 30 September 2021, the overall population flow from capital cities to regional areas had increased by 3 per cent over 12 months. 
Over the September quarter, this number of regional relocations increased by 2 per cent. 
This trend of those living in a capital city deciding to relocate to regional Australia has trended upwards over the last 18 months. Furthermore, since at least March 2018, the proportion of those moving from capital cities to regional areas has been larger than the other way round. 
However, since March 2020 – the same month that saw the country's international borders close due to COVID-19 – this divide has become wider. As of September 2020, the percentage of those moving to regional Australia from a capital city was 6.2 per cent of all movements, while those relocating from regional areas was only 3.6 per cent. 
As of September 2021, this divide had shrunk to account for 6.2 per cent and 3.9 per cent, respectively. 
Net migration has also climbed since March 2020, peaking in September 2020 at over 500 index points, before slightly decreasing by 8 per cent as of 30 September 2021.
However, compared to the previous quarter, this figure had increased by 14 per cent.  
According to RAI chief executive Liz Ritchie, this data partly suggests that those who are already living in country and coastal towns are tending to remain where they are, rather than moving to a capital city. 
"Sydney was in lockdown for the entire September quarter and Melbourne for two-thirds of it and still we see an increase in the overall number of people choosing a regional lifestyle," she said. 
Australia's 2 largest cities facing greatest exodus
According to the index, Melbourne and Sydney accounted for the majority of net outflows from a capital city between September 2020 and September 2021, representing 48 per cent and 47 per cent respectively. 
Comparatively, Brisbane, Adelaide, Hobart, and Darwin had a combined contribution of 7 per cent over this period, while Perth experienced a decrease of 3 per cent. 
In contrast, regional Victoria, NSW, and Queensland were the most popular areas for resettlement, reflecting 29 per cent, 36 per cent, and 26 per cent (or 91 per cent combined) of net regional inflows. 
These figures reflect similarities to the period of September 2019 to September 2020, with Sydney and Melbourne accounting for 92 per cent of the capital city net outflow, while regional NSW, Victoria and Queensland represented 92 per cent net regional inflows. 
The local government areas (LGAs) that say that largest increase over from September 2020 to September 2021 were South Australia's Wattle Grove and Port Augusta (an increase 83 per cent and 55 per cent), Queensland's Douglas and Western Downs (71 per cent and 52 per cent), and NSW Moree Plains (55 per cent.) 
However, the most popular regional LGA for settlements from capital cities is the Gold Coast, which accounted for an 11 per cent share of migration alongside an annual growth of 13 per cent. 
CBA executive general manager for regional and agribusiness banking, and RAI regional Australia council member, Grant Cairns said: "Despite the lockdowns in New South Wales and Victoria, we have seen key projects – such as infrastructure projects – create more jobs in the regions. 
"More job opportunities combined with the fact that many Australians have the opportunity to work remotely means we will likely continue to see a shift in the number of people choosing to live in the regions."
Mr Cairns added that this data also reflects the ongoing regional renaissance, which he believes is supported by a strong agriculture sector. 
"As much of the country begins to come out of lockdown, we can expect to see the trend of Australians moving to the regions continue, as we know that when regional Australia does well, the impacts are felt across the country," he said.
Find out more about regional Australia and its place in the great Australian dream in the October issue of The Adviser, out now.
[Related: The Great Australian Dream]