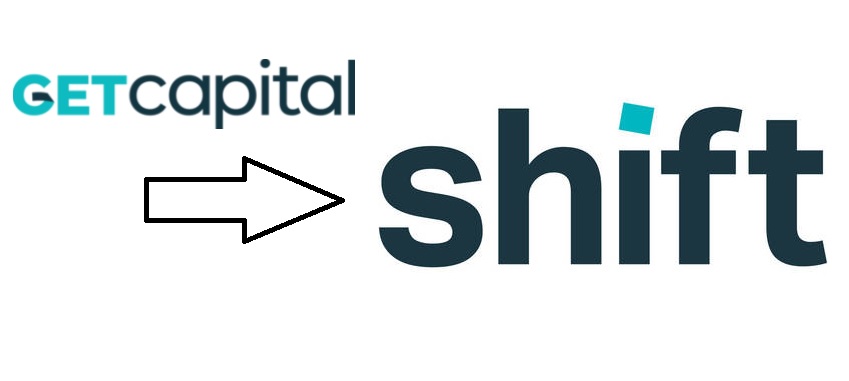 The SME lender has relaunched under a new name as part of a rebranding initiative that aims to better reflect its evolution as a fintech lender.
Starting today (26 October), GetCapital has rebranded to operate under the new name of Shift.
According to Kristian McCausland, the sales director of Shift, the new name is "a more accurate representation of the difference we make for brokers and their customers".
Speaking to The Adviser, Mr McCausland continued: "When GetCapital started [in 2014], the business was solely lending to businesses with, essentially, one product. Over time, we've adapted our products, adapted our marketplace, and moved from a single-product business lender to a developing platform that assists businesses as a whole in different ways, including trade payments."
It now offers unsecured business loans up to $250,000, asset finance offerings, business overdrafts and trade payments.
He continued: "There's been a shift in our products that has enabled us to review our name, because what was previously fit for purpose isn't anymore. We also knew that, more and more, we need flexibility and adaptability, not just as a funder or a fintech, but also as provider of solutions to our customer base.
"So what was previously GetCapital is moving to become Shift because it's more about who we are today and how we've evolved over the last several years."
The lender already had a trade payments platform called Shift in its stable, but with the whole company now trading under this name, the payments product will "just become the payments product," Mr McCausland added.
According to Shift, existing customers will not see any change other than the name change.
While the lender has said that its stable of products for small and medium-sized enterprises (SMEs) will remain the same for now, it will look to evolve its offering in due course.
Mr McCausland continued: "There will be changes coming through, in terms of products and there are a number of things in development in regards to product and enhancements to our system to enable brokers to have better insight into their customer's financial performance," he revealed, suggesting this could give brokers better visibility of client cash flow, income and expenses.
"We're essentially in beta level testing at the moment with a few [brokers] in market to get feedback, but essentially what we're looking to do is provide information and insight into the customer that the broker might not necessarily see by just introducing the customer and having a conversation.
"We're essentially taking the financial data that we see, and providing that back in a format that the broker can actually access and make better decisions and have better conversations with their customers…We want the broker to really control the customer discussion, have really robust discussions, and find meaningful solutions for their customer base.
"Brokers also told us that one of their biggest challenges is the amount of admin work they need to get through, so – with Shift – our aim is to remove the administrative burden and help brokers get on with doing business."
Shift said it aims to have this new format launched in "the next few weeks" with more plans for additional insights and data sharing "over the coming months".
Mr McCausland concluded: "With Shift, our broker network has full oversight of the options available to their clients, enabling them to have more insightful, timely conversations without the paperwork.
"As we move towards finance on demand, for brokers and their clients we're providing a better way to do business."