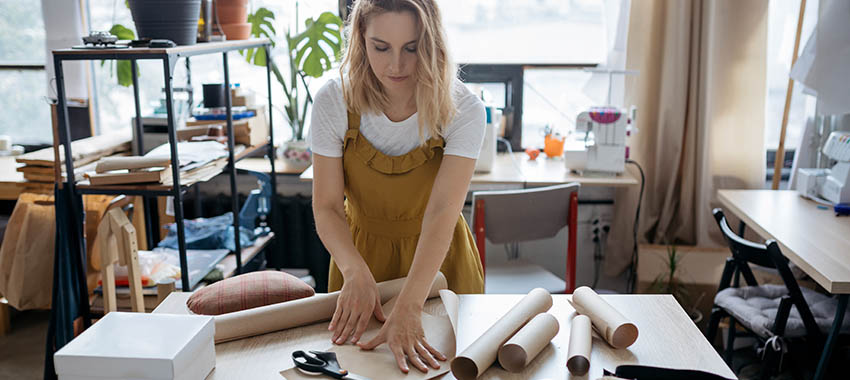 Many SMEs said the COVID-19 crisis has allowed them to grow their savings, which they will channel into business development and investment, according to a survey.
New research from Westpac has revealed that 85 per cent of small-to-medium enterprise (SME) leaders have reported that they believe the economy will quickly return to growth as lockdown restrictions ease.
The survey of 1,000 SME leaders across Australia found that seven in 10 are expecting an increase in sales over the next 12 months.
Meanwhile, 41 per cent said they believe that the coronavirus pandemic has allowed their businesses to save money, which they would use for business development and investment.
On the other hand, the survey revealed some of the major challenges facing SMEs as they embark on the road to recovery from the COVID-19 crisis, with COVID-19 restrictions posing the most significant challenges facing them over the next 12 months (48 per cent).
This was followed by fewer customers and a reduction in sales (31 per cent), and supply chain disruptions (28 per cent).
Most small business leaders (80 per cent) said that they have experienced a spike in the cost of doing business over the last 12 months. The cost of goods topped the list, with 36 per cent of small businesses reporting an increase in prices, followed by technology (33 per cent), and operating expenses (30 per cent).
Many small business leaders said the availability of staff has impacted their businesses' growth (42 per cent), while 43 per cent said they have been forced to assume additional responsibilities to cover the shortfall.
In addition, 40 per cent of business owners are planning to give their staff a pay rise within the next 12 months to boost employee retention.
More than a third (35 per cent) of SME leaders said they think consumers choosing to purchase local products would help their business recover from the COVID-19 crisis.
At lease four in five leaders said they have been encouraged by community support for businesses during lockdown, and 82 per cent said they have seen an increase in customers buying Australian-made products and services.
Almost three-quarters (73 per cent) of the surveyed leaders said that they were more prepared for lockdowns this year compared with 2020.
Commenting on the findings, Westpac chief executive consumer and business banking Chris de Bruin said: "Small businesses have been through an incredibly tough time and while challenges remain, it's extremely encouraging to see so many business leaders feeling optimistic about the future as Australia prepares to reopen and recover.
"To help accelerate the recovery our research showed small business owners want Australians to shop local … We also know there has been an increase in consumers buying Australian-made goods and services and we hope this trend continues to help aid the recovery."
Westpac business bank chief economist Besa Deda said that the small business sector plays a significant role in the Australian economy, accounting for 33 per cent of the GDP and employing almost half of the workforce.
She said: "The economic bounce back that will follow reopening will be led by small business, who are the backbone of the Australian economy. Business confidence has improved in recent weeks, reflecting the pace of vaccination and reopening roadmaps, although some uncertainty and challenges persist.
"As the economic recovery ramps up, we expect business confidence to improve further and this will be followed by a resumption in small business spending, including on technology and digital offerings. Reopening also comes at a critical time for small businesses preparing for the busy Christmas holiday season."
Ms Deda concluded that the combination of low interest rates, elevated household savings, a strong housing market, and pent-up consumer demand "are a potent mix of factors that will help reignite growth in the economy".